MENTION THE WINES of Provence and most people think pink. Understandably so. Rosé comprises 35 percent of the wine made in this region in southern France, almost 6 percent of all rosé made in the world. But Provence also produces less known and highly attractive whites and reds.
This was apparent in a tasting of the wines of Château de Chausse, a 135-acre property nine miles from St.-Tropez. Since Charles S. Cohen, the American film producer and distributor, bought it in 2016, every aspect of the property has enjoyed a continual state of improvement.
Under the watchful eye of consulting oenologist Laurence Berlemont, this is especially true of the château's wines. Berlemont is a native of Provence, and after earning her degrees in oenology and agronomic engineering and working in other French wine regions, she returned to Provence and began her consultancy. She can be proud of the wines she produced at Château de Chausse.
The white grape Vermentino, called Rolle in France, makes up Château de Chausse Côtes de Provence White 2016, a wine of great varietal character and perky acidity. A most flavorful aperitíf.
Château de Chausse Côte de Provence Diamant White 2016, also 100 percent Rolle, presents a different set of flavors, a fuller-bodied wine that goes admirably with an entrée of fish or veal.
The winery's 2016 rosé, a pale pink blend of Cinsault and Grenache, offers a wine with balance, enticing fruit flavors and lively acidity — an excellent example of Provence rosé.
And there are the reds. Château de Chausse's Red 2013, made from equal amounts of Syrah and Cabernet Sauvignon, is firm and young and promising.
So is the château's Red 2011, a blend of 60 percent Syrah and 40 percent Cabernet Sauvignon — 2 years older and still quite firm.
For my taste, the most delicious of the reds is Château de Chausse Côtes de Provence Red 2012, a wine of equal amounts Syrah and Cabernet Sauvignon that can be described in one word: delicious.
Prices range about $22–28 for rosé, $30–33 for white and $35–38 for red.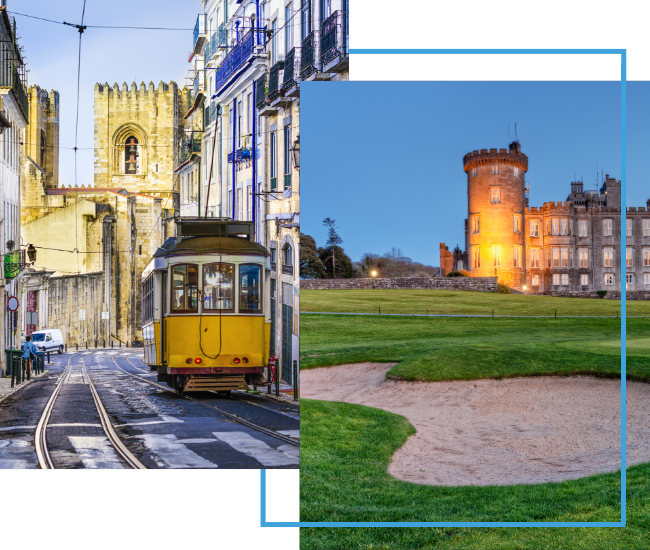 FX Excursions
FX Excursions offers the chance for once-in-a-lifetime experiences in destinations around the world.
Explore Excursions
The Perelman Performing Arts Center (PAC NYC), the cultural cornerstone and final public element of the World Trade Center site, opened this September.  The new performing arts center in Lower Manhattan provides a dynamic home for the arts, serving audiences and creators through flexible venues enabling the facility to embrace wide-ranging artistic programs.
Whether you call secondhand fashion treasure troves "thrift stores," "fripperies," "charity shops," "vintage boutiques" or something else, shifting the paradigm from "old clothes" to "new finds," you may find the best, most conversation-starting souvenirs inside these shops and neighborhoods located in the world's most fashionable cities and a few unexpected places.