ASK WINE FANS ABOUT Tokaji and they will gladly talk about Hungary's famous sweet white wine. Ask them about Furmint and most will have a quizzical look. Tell them it is the white grape that makes sweet Tokaji and they will nod. Add that Furmint also produces a lovely dry wine and nearly all will be surprised.
Yes, there is a dry Furmint, and it is beginning to bring new fame to the Furmint grape. For centuries, Hungary made sweet Tokaji from the grape that reaped well-deserved, international fame. In the last 20 years — and particularly since the year 2000, when two winemakers created a wine called Úrágya Furmint — the modern version of dry Furmint was born. A fine, quality wine, it surprised and pleased tasters with its complexity, acidity and fine structure. Balanced acidity is one of the most important characteristics of a wine, with its refreshing quality adding to the appeal of its taste and also a major factor in helping it to age well. And now, with their growing recognition, many dry Furmints are available in the United States. Prices are approximate and will vary.
Outstanding among them is Château Dereszla 2014 ($15), a light yellow-shaded, medium-bodied wine rich with fresh fruit flavors, luxuriant hints of flowers and spice and a refreshing acidity that keeps it tantalizing. It is a delicious wine.
Basilicus Mestervölgy Furmint 2015 ($28) possesses a lively acidity that gives it a flinty edge, and its taste echoes in its long finish.
Pale in color with crisp acidity and a gentle palate, Majoros Deák Furmint 2013 ($22) is especially tasty.
Try Somlói Vándor Furmint 2015 ($24) for a fullbodied wine with good acidity and a medium-long finish.
Also full-bodied, Barta Öreg Király Furmint 2013 ($39) offers great minerality and brims with enticing acidity.
Degenfeld Furmint Dry 2015 ($18) is water-clear, medium-dry and rich in floral flavors that linger into the finish.
Holdvölgy Vision Furmint 2013 ($24), almost as pale as water, presents lovely, delicate floral flavors.
Another especially pale-shaded wine, Kvaszinger Hatalos Furmint 2015 ($27) belies its look with a pronounced flavorful taste reminiscent of flowers. It follows with a long finish.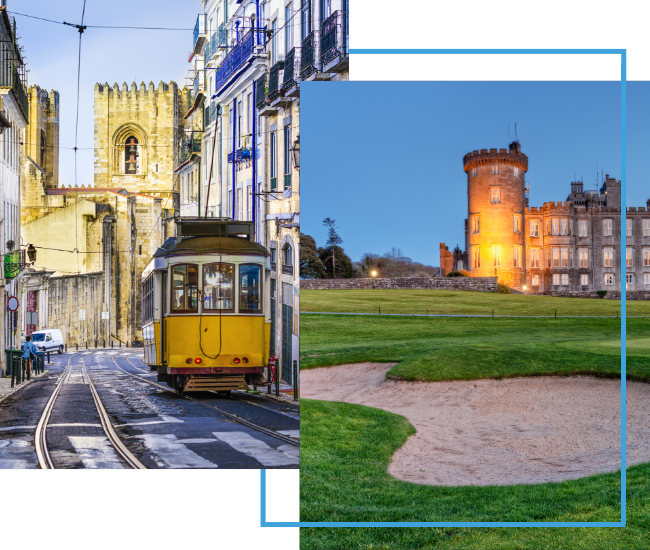 FX Excursions
FX Excursions offers the chance for once-in-a-lifetime experiences in destinations around the world.
Explore Excursions
It's time to start dreaming of your next trip. Here's some destination inspiration for you. Take a visual journey through these U.S. Christmas markets with us.
Sponsored Content
The Saronic or Argo Saronic Islands of Greece call travelers to explore its seven small islands and islets brimming with history, natural sites and more. With most easily accessible by boat, the islands' proximity to ports of Athens make the Saronic Islands an ideal destination for those preferring shorter boat rides. In fact, trips from Athens ports to the islands take only between 10 minutes and two hours, depending on the island you choose, making them perfect for day or weekend trips. From Piraeus port, you can access Hydra, Spetses, Aegina and Poros directly. Come explore these stunning islands with us and find the inspiration to plan your next trip to these islands. Hydra Hydra town curves around a slope overlooking the Argosaronic Gulf like an amphitheater and is considered one of the most romantic destinations in Greece. Most unique to the island is its lack of vehicles. People on the island get around on mules and donkeys as well as water taxis, making for a peaceful and laid-back day. Hydra lies a two-hour ferry ride from Piraeus port in Athens.
Everyone loves a good Christmas tree, but these iconic hotels around the world take it one step further with designer-styled trees illuminating lobbies and public spaces, wowing all who enter. From Lela Rose to Louis Vuitton, don't miss these ultra-luxury trees redefining tree decorating as we know it.