X MARKS THE SPOT — often the spot where a treasure can be found. And one such treasure is X wines, chosen by Xavier Flouret of the wine importing company Cognac-One. Its wines, with a large "X" on their labels, are boutique wines Flouret selects from his travels around the world, wines made by small producers he feels provide excellent representations of their region, their grapes, their type.
I recently tasted several white X wines, among them the flavorful, refreshing Domaine Hamelin Marly Chablis 2015 ($24) from Burgundy; and from the Loire Valley, Domaine La Gemière French Blonde 2017 ($25), a lively, assertive, fruity Sancerre. Rosés include Château des Demoiselles Nationale 7, 2017 ($22) from Provence, a bright, fresh, floral wine that combines seven grape varieties and displays aromas of strawberries and citrus fruits.
The X red, Domaine de Catenoy 2014 ($24), a Pinot Noir from the Loire Valley, presents a deep, subtle aroma, silky body and clean taste. From Bordeaux, the spicy Château Haut Meneau Quai Lumière 2015 ($21) comprises equal parts Cabernet Sauvignon and Merlot.
Bodegas Santa Eulalia Poinciana 2014 ($24) — a 100 percent Tempranillo from Spain's Ribera del Duero — displays excellent balance and a long aftertaste. From Spain's Rioja, Bodegas Loli Casado Fé 2011 ($24) proves a delicious, welltempered 90 percent Tempranillo.
South African X wines include Joubert-Tradauw uQamata 2013 ($22.50), a smooth blend of Bordeaux grapes with hints of blackberries. Finca La Celia La Pilar 2016 ($17) from Argentina, a pleasant, 100 percent Malbec wine, offers easy drinking with a taste that lingers.
An X wine from the Maipo Valley of Chile, Viña Echeverria Oscar 2014 ($15) blends 50 percent Cabernet Sauvignon with Merlot and Cabernet Franc and features a deep red color; an aroma reminiscent of cherries; a smooth, round body; and beautifully integrated fruit flavors.
And there are still many more X wines.
The phrase "X factor" usually refers to a quality sometimes difficult to describe but one we sense to be special, noteworthy, intriguing — like Xavier Flouret's X wines.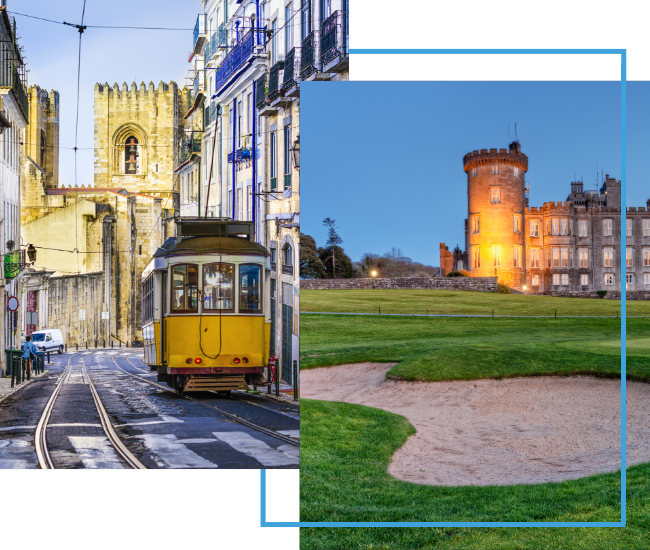 FX Excursions
FX Excursions offers the chance for once-in-a-lifetime experiences in destinations around the world.
Explore Excursions
The Perelman Performing Arts Center (PAC NYC), the cultural cornerstone and final public element of the World Trade Center site, opened this September.  The new performing arts center in Lower Manhattan provides a dynamic home for the arts, serving audiences and creators through flexible venues enabling the facility to embrace wide-ranging artistic programs.
Sponsored Content
Many small- and medium-sized businesses face time and budget constraints when organizing corporate hotel travel for employees. To address this problem, IHG® Business Edge emerged as a cost-free business travel solution for small- to medium-sized enterprises, offering travel managers exclusive access to enticing perks, handpicked educational resources and comprehensive company travel metrics. IHG Business Edge connects our loyal customers to our portfolio of 5,800 hotels and resorts across 18 brands in more than 100 countries.
Whether you call secondhand fashion treasure troves "thrift stores," "fripperies," "charity shops," "vintage boutiques" or something else, shifting the paradigm from "old clothes" to "new finds," you may find the best, most conversation-starting souvenirs inside these shops and neighborhoods located in the world's most fashionable cities and a few unexpected places.