Pinotage is South Africa's own, a red grape created here 80 years ago and still grown almost exclusively in this country. It came into being in the 1920s, when scientists crossed the noble and delicate pinot noir with the brawnier cinsault, a grape from France's Rhóne Valley, called hermitage in South Africa. Combining the names of its parents, the new grape was christened pinotage.
Because it grew so well and easily in South Africa, some wineries took pinotage for granted — planting it in unsuitable soils, over-irrigating, allowing it to produce overly heavy yields of grapes and handling it indifferently in the winery. The result? A rustic wine.
But with the end of apartheid and South Africa's return to the international wine market, more wineries began to realize that if they paid the grape respect, it would reward them with a delightful wine that is a great match with foods ranging from barbecues to game to roasts.
One producer of pinotage in South Africa that always has appreciated its potential is Kanonkop. Its pinotage long has been a fine, well-made, complex wine, and its 2003 bottling extends that reputation: Well-balanced with integrated fruit flavors and a velvety texture, it is a standard-bearer for pinotage. At $33, it is also one of the most expensive. Zonnebloem 2003, at a third of that price, offers a perky acidity and a clean, subtle aroma. With an extra year's age, Simonsig 2002, priced at $15, is full-bodied and mouth-filling. All three of these originate in Stellenbosch, the center of South Africa's wine world, in the Cape Provence.
Indalo, from Swartland, means "nature's way." Priced at $9, it is a bright wine with sweet fruit and, like all good pinotage, a vibrant acidity. Other worthy pinotages include Graham Beck's Old Road ($19), which is produced from the grapes of 40-yearold vines; the berry-rich Grangehurst, one of South Africa's best ($25); and Nederberg, a pleasant, relatively light wine with soft tannin ($10.50).
With these and more now on the American market, pinotage is ready and waiting to be discovered.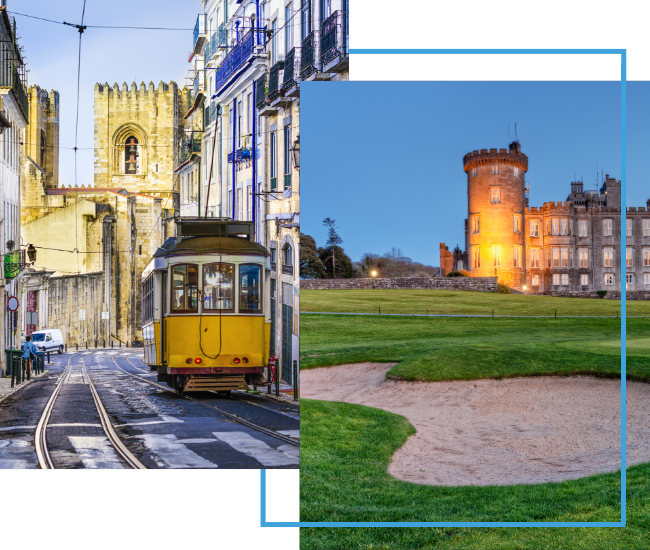 FX Excursions
FX Excursions offers the chance for once-in-a-lifetime experiences in destinations around the world.
Explore Excursions
Corsica with steep, gray cliffs overlooking the Mediterranean and sandy beaches attracting summer visitors, is a French-governed island sometimes confused with Sardinia and Sicily, Italian islands to the south. Fortunately, all three islands share the same love for good wine, food and sun-splashed beaches.
Sponsored Content
Incentive travel has long been a way for organizations to drive sales and reward employees with opulent trips to exotic destinations. Today it encompasses even more.
If you're ready to do a little holiday catch-up with your besties, make a beeline for Conrad New York Downtown. The lobby metamorphosed into a holiday forest of heavenly scented, decorated Virginia Spruce trees. Make your first stop ATRIO Barista Station in the lobby for a complimentary hot spiced apple cider (until Dec. 3) or hot chocolate (Dec. 22­–24).