Along the superhighway of Italian wine, Le Marche is a side road. Set at the eastern end of central Italy bordering the Adriatic Sea, Le Marche is a quiet place where few travelers venture beyond Urbino, its Renaissance-rich town, and its beaches. But while its region is relatively unheralded, even the casual wine drinker is aware of its major white wine, Verdicchio; and the more dedicated wine lover knows the surprising pleasures of its reds.
Many of those pleasures emanate from Umani Ronchi. Founded in the late 1950s and still owned by the Bianchi-Bernetti family, its wines epitomize what can be created from the region's own grapes — Verdicchio for whites and Montepulciano d'Abruzzo for reds.
Umani Ronchi's Verdicchio, found in the United States under the appellation Verdicchio dei Castelli di Jesi ($17), begins with Casal di Serra Classico Superiore, a straw-yellow, fruity wine with a floral aroma and silky texture. Its Vecchie Vigne Casal di Serra Verdicchio ($35) is made in limited quantity from vines that are more than 40 years old and produce a bright yellow, crisp, elegant wine with the sumptuous aroma of ripe melon and a medium-long finish. A third Umani Ronchi Verdicchio is a riserva named Plenio ($35). It takes its name from the Latin word "plenum," to denote its complexity and fullness, and is made from the finest grapes of each harvest. And indeed, it is rich and round with crisp acidity and good aging ability.
Umani Ronchi's reds are made wholly or primarily from Montepulciano d'Abruzzo, a dark-skinned grape grown widely in central and southern Italy and with no relationship to the town of Montepulciano in Tuscany. Notable among these wines is Umani Ronchi's Cúmaro ($42), a 100 percent Montepulciano wine of deep shading, a strong aroma of black fruits with a touch of black pepper and soft tannins made from a careful selection of grapes grown in the historic vineyard area of Conero. Pelago ($65), a blend of Montepulciano d'Abruzzo and Cabernet Sauvignon with 10 percent Merlot, is especially complex, deep and intense. Consider the current vintage, 2007, as the glory of Umani Ronchi in a glass.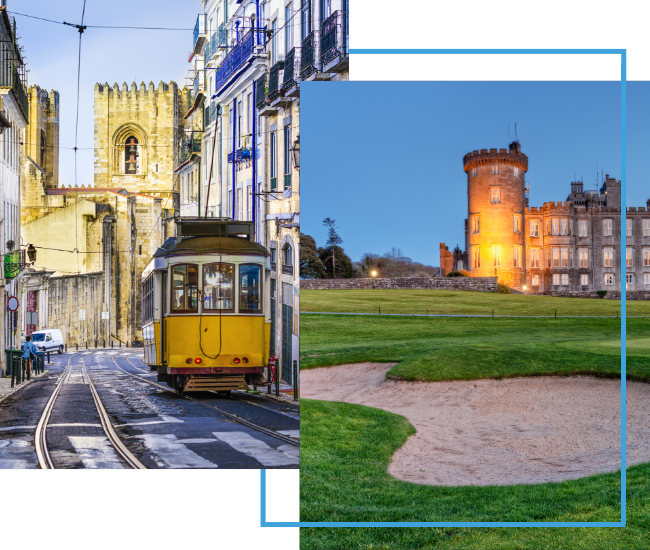 FX Excursions
FX Excursions offers the chance for once-in-a-lifetime experiences in destinations around the world.
Explore Excursions
Did the new film Oppenheimer rouse your interest in the nefarious world of international espionage? You can go straight to the real-life setting for covert actions this November (Nov. 10–12), when La Fonda on the Plaza in Santa Fe hosts a specially themed "Spies, Lies and Nukes" weekend. The hotel actually served as the retreat location for Manhattan Project scientists, who stayed at La Fonda on the Plaza to take a break from the stress of their work. During the weekend, the property's La Fiesta Lounge will make a tasty nod to those days by serving up a special Atomic Martini.
Sponsored Content
The Global Business Travel Association (GBTA) believes business travel is a fundamental force for good and brings the industry together to connect, innovate and set new standards. With members from across the globe, GBTA engages the many voices of business travel to build a collective future, providing a platform for buyers and suppliers to come together, connect with peers, grow their network and shape the future of the industry.
Ever want handcrafted martinis and freshly shucked oysters delivered straight to your room? The Read House's New Martinis & Pearls service has you covered. Shining in 1920s-themed decor, the historic hotel in the heart of Chattanooga offers a true Gatsby-esque experience, now further elevated with this upscale amenity. Guests can now indulge in their perfectly chilled martini, made to order, and "pearls" (oysters) in the comfort of their room.