In chapter seven of the 1953 novel Casino Royale, author Ian Fleming's first venture into the 007 series, suave secret agent James Bond orders "a dry martini. One. In a deep champagne goblet. Three measures of Gordon's (gin), one of vodka, half a measure of Kina Lillet. Shake it very well until it's ice-cold, then add a large, thin slice of lemon peel. Got it?"
We got it, especially the part about its being shaken, not stirred (shaking chills the beverage as all vodka drinks should be chilled). But is Bond's so-very-specific beverage a traditional martini? In fact, it's not. A traditional martini is usually five or six parts dry gin, one part dry vermouth, shaken, strained into a chilled glass and served with an olive. No vodka.
And with a few variations, that is the elegant liquid classic that blazed through the Jazz Age to capture the intrigue of connoisseurs and — by the end of World War II — nearly everyone else.
But cocktails, like hemlines, have their ups and downs, and eventually the martini lost its notoriety — until America embraced vodka. As this ubiquitous spirit became a fashionable substitute for aromatic gin, purists were shaken — not stirred — declaring the death of the martini. Trendsetters, though, heralded the rebirth of the cocktail Bond made famous.
The trendsetters were right.
The martini has soared to new prominence with versions made with brandy, rum, port, sake, tequila, cranberry juice, fresh ginger, hot pepper — you name it. Is this possible?
"It depends on how one defines martini," said Dale DeGroff, bar master extraordinaire. "In 1806, the word 'cocktail' was the name of a particular drink. Other drinks disappeared but the name cocktail stayed, becoming the generic word for hundreds of other drinks. That's what happening with 'martini.' For a new generation, it has become another word for cocktail."
In 1953 James Bond already sensed the change when he demanded both gin and vodka in his martini, albeit a specific gin, a generic vodka. Two years later, in chapter five of "Moonraker," it was a martini made with a specific vodka, "prewar Wolfschmidt from Riga," that intrigued him.
And what kind of a martini will Bond be ordering when "Casino Royale" hits theaters this month? We can only guess that it will be cutting edge. After all, Bond is a man who keeps up with the times.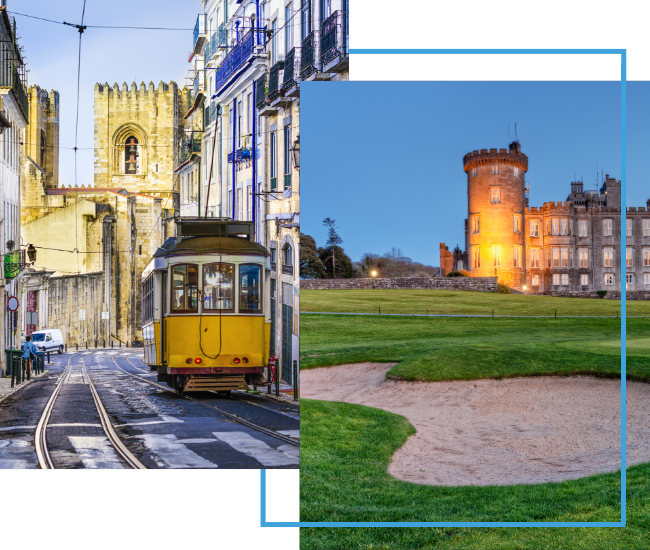 FX Excursions
FX Excursions offers the chance for once-in-a-lifetime experiences in destinations around the world.
Explore Excursions
If fabulous food and beverages are a must-have for any weekend getaway, then look no further than the City of Brotherly Love. Whether your palate has a penchant for vibrant Latin American fare or cozy French cuisine, whether you're an oenophile looking to swirl, sniff and sip your way around the globe or you'd rather sample farm-to-glass cocktails, Philly's got it all this fall. (With the exception of Bolo, which is a short taxi or Uber ride away and definitely worth the trip, the rest of these spots are all within walking distance of each other.)
Sponsored Content
Nashville's once-modest skyline continues to evolve as its luxury market grows. Lavish hotel properties are added to the landscape while acclaimed chefs stake claim in the robust culinary scene and premier cultural offerings round out the city's repertoire.
From Santoríni to Dubai to New York, some hotels just have that "it" factor that draws visitors far and wide. For some hotels it's their proximity to popular landmarks and attractions, for others it's their amenities. But these hotels have something few can claim: a true room with a view.