Cabernet Sauvignon is king in Napa Valley, and most of its more than 450 wineries produce wine from the grape. So do we need yet another? If the Cabernet is from Hall, I'd say we do indeed.
Kathryn and Craig Hall have built two wineries in Napa Valley — one in St. Helena opened in 2003; the other in Rutherford opened in 2005. At both, the Halls embrace the future with the latest technology and are equally dedicated to organic farming, limited production, the use of natural yeast and no fining or filtering of their wines. They own 500 acres of vineyards; 55 percent of them are in Cabernet Sauvignon, 20 percent in other Bordeaux varieties.
The results of this meticulous care are lean, beautifully balanced wines such as their Artisan Collection's Bergfeld Cabernet Sauvignon 2007 ($100) with an aroma of deep, sweet fruit that follows through in its intense taste, velvety texture and long, flavorful finish.
Also from Hall's Artisan Collection is Jack's Masterpiece Cabernet Sauvignon 2008 ($90), a blend of 94 percent Cabernet with Merlot and Malbec. It is elegant and firmly structured with hints of plum, dark berries and licorice. The attractive Jackson Pollock-like label is a painting by Jack, company president Mike Reynolds' son, who made it as a Father's Day gift when he was 18 months old. When Mike was ready to choose a label for the wine, he took another look at his gift and found both his label and inspiration for the wine's name.
The lead wine in the Halls' Napa Valley Collection is Kathryn Hall Cabernet Sauvignon, the winery's flagship Cabernet. The 2008 ($90) is dark, dense, concentrated and brimming with flavors ranging from chocolate to coffee.
The Napa Valley Collection also includes an exceptional Sauvignon Blanc. The 2010 ($23) displays textbook characteristics of the grape — balanced acidity, delicious grapefruit and other citric flavors and a refreshing minerality. I find it one of the best of this grape in California. And the Collection has a nicely made, well-priced Cabernet Sauvignon. The 2007 sold out quickly, but 2008 ($48) is now on the market.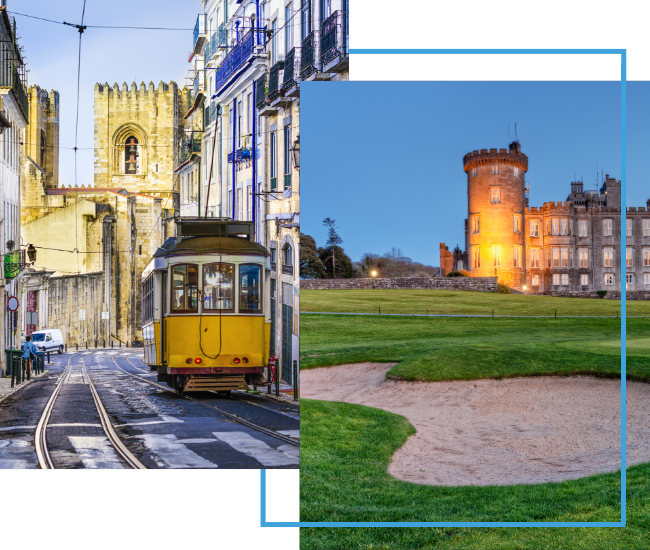 FX Excursions
FX Excursions offers the chance for once-in-a-lifetime experiences in destinations around the world.
Explore Excursions
There may not be snow in Los Angeles this season, but Waldorf Astoria Beverly Hills is certainly full of the holiday spirit, with Christmas, Hanukkah and New Year's events happening in the hotel's gorgeous event spaces.
Sponsored Content
The Global Business Travel Association (GBTA) believes business travel is a fundamental force for good and brings the industry together to connect, innovate and set new standards. With members from across the globe, GBTA engages the many voices of business travel to build a collective future, providing a platform for buyers and suppliers to come together, connect with peers, grow their network and shape the future of the industry.
Looking for fun things to stuff into the toe of a few holiday stockings? Here are some great choices: