Have some sparrow droppings in brandy. Down a raw egg. A sour pickle. And thank or curse the culture that called it a hangover cure.
Old Ireland once believed a sure cure was to bury the sufferer up to his neck in wet sand. Some Haitians turned the cork of the bottle that caused the hangover into a voodoo doll and stuck 13 pins in it. James Bond touted the unappetizing Prairie Oyster — a raw, unbroken egg yolk, Tabasco sauce, ketchup, vinegar, pepper and gin. One Englishman tried to out-Bond Bond's cure with a blend of banana, carrot, tomato, milk, vodka and Tabasco.
Some people believe rubbing limes on their arms will help; others breathe in smoke or down prickly pear pills or drink pickle juice or munch burnt toast. Bulgarians have faith in cold beer with tripe soup, while the Chinese swear by the rice dish congee. It's the Hungarians who once believed in sparrow droppings in brandy; today they're more likely to take night owl soup with fried garlic bread. But the most popular and possibly worst method everywhere is to down more alcohol, known as the hair of the dog that bit you.
Then there are "I won't get drunk because . . ." beliefs: "Beer before liquor, never sicker; liquor before beer, never fear"; no, it's the total amount of alcohol that counts. Low-calorie drinks are safer; actually, they make us feel alcohol's effects more quickly. The darker the drink, the less likely the hangover; just the opposite because of the congeners (byproducts of fermentation) that give the drink color, taste and aroma.
Still, believers believe. Munch almonds before downing a drink and you'll never get drunk, some insist. Forget almonds; try peanut butter, Africans say. Others swear an apple a day keeps a hangover away. And the ancient Alexandrians claimed smelling roses — sometimes covering the floor ankle-deep in petals — allowed them to fete without fretting.
In reality, there is only one sure way to avoid a hangover. Don't over-drink, or just don't drink. But if you do wake up feeling woozy, there is one proven road to recovery — neither mythical nor medical — and that is time.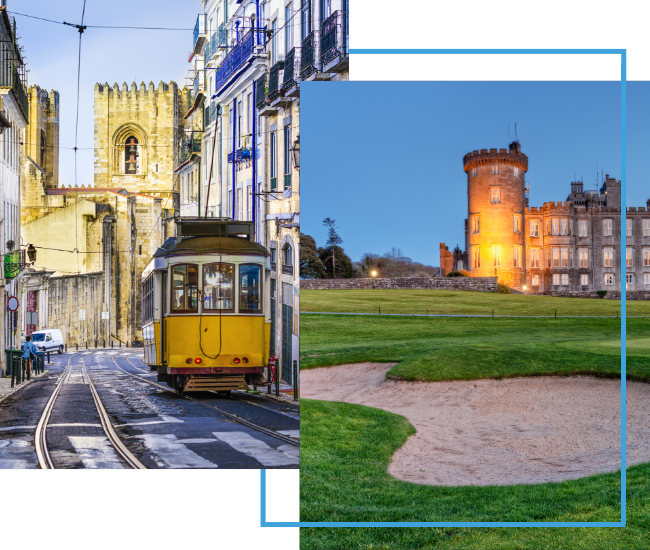 FX Excursions
FX Excursions offers the chance for once-in-a-lifetime experiences in destinations around the world.
Explore Excursions
Corsica with steep, gray cliffs overlooking the Mediterranean and sandy beaches attracting summer visitors, is a French-governed island sometimes confused with Sardinia and Sicily, Italian islands to the south. Fortunately, all three islands share the same love for good wine, food and sun-splashed beaches.
Sponsored Content
Many small- and medium-sized businesses face time and budget constraints when organizing corporate hotel travel for employees. To address this problem, IHG® Business Edge emerged as a cost-free business travel solution for small- to medium-sized enterprises, offering travel managers exclusive access to enticing perks, handpicked educational resources and comprehensive company travel metrics. IHG Business Edge connects our loyal customers to our portfolio of 5,800 hotels and resorts across 18 brands in more than 100 countries.
If you're ready to do a little holiday catch-up with your besties, make a beeline for Conrad New York Downtown. The lobby metamorphosed into a holiday forest of heavenly scented, decorated Virginia Spruce trees. Make your first stop ATRIO Barista Station in the lobby for a complimentary hot spiced apple cider (until Dec. 3) or hot chocolate (Dec. 22­–24).