Londoners will soon have access to all-night Tube service on two lines — a long-awaited development that will finally come to fruition Aug. 19. "The Night Tube is absolutely vital to my plans to support and grow London's night-time economy — creating more jobs and opportunities for all Londoners. The constant delays under the previous mayor let Londoners down badly," said London mayor Sadiq Khan. "I have made getting the Night Tube up and running a priority, and London Underground has now confirmed that services on the first two lines will launch on August 19." The 24-hour trains were originally planned to launch last year, but no agreement could be reached between the city and unions over pay and conditions, which led to strikes and service delays. That resolved, the first all-night services will run on weekends only on the Central and Victoria lines. The Jubilee, Northern and Piccadilly lines will gain all-night service in two phases later in the fall as new Tube drivers are trained. There are currently 200 part-time drivers undergoing the 14-week training program for the new service.
Only a decade ago, the idea of staying in a stranger's spare bedroom or offering a ride to an unknown person was almost unheard of. Conflated with couch surfing and hitchhiking, they were seen as activities for backpackers and college students rather than the general population — at least that's how potential investors who turned down Airbnb and Uber viewed things. As it turned out, the "sharing economy" — the term spread in the late-2000s to describe the peer-to-peer marketplace for goods and services — is for everyone, whether a family visiting Europe on summer vacation or a business traveler who needs a ride to the airport during rush hour. With Airbnb valued at more than $25 billion and Uber at more than $60 billion, it's rare to meet a traveler who hasn't participated in the sharing economy. The most popular application for ridesharing in the United States (and increasingly in cities all over the globe), Uber surpassed both taxis and rental cars on Certify expense reports for the first time in 2015. Along with its chief competitor, Lyft, the ridesharing giant accounted for more than 40 percent of business travelers' rides last year. And while the popular app is intended for short trips, similar services that offer inter-city rides and car rentals from private owners are gaining popularity.
At this new luxury resort, one inevitably experiences a Papa Hemingway moment, though without the marlins. The drop-dead gorgeous scenery at the beach hideaway on one of Cuba's tropical islands tugs at the heartstrings. Surrounded by unspoiled boulevards of sea grapes and thatched tiki huts along a strip of sugar-white sand overlooking the turquoise sea, is it any wonder Ernest Hemingway fell for Cuba's blessed archipelago, the Jardines del Rey?
Crystal Bridges Museum of American Art, located in Bentonville, Arkansas, presents Diego Rivera's America, the first major exhibition focused solely on the Mexican artist in more than 20 years, on view until July 31. Crystal Bridges is the second and final stop for the exhibition, the only remaining opportunity for visitors to experience Rivera's expansive vision of America.
Sponsored Content
Putting yourself first has never been easier.
In San Antonio, Texas, old buildings are seldom destroyed. When they fall into disrepair, they are instead repurposed and restored to maintain the city's history and traditions for future generations to appreciate. Whether it's a former brewery or bank transforming into a chic hotel or a candy factory evolving into stylish lofts, this Texas city embraces both history and sustainability.
Make a grand entrance to these equally grand hotels: 
Sponsored Content
If you're traveling stateside, travel insurance is a must.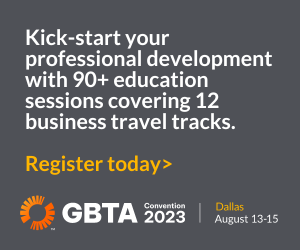 Celebrate Global Wellness Day on June 10 with a visit to one of these resorts or destinations.
Sponsored Content
Nashville's once-modest skyline continues to evolve as its luxury market grows. Lavish hotel properties are added to the landscape while acclaimed chefs stake claim in the robust culinary scene and premier cultural offerings round out the city's repertoire.
The Marais District, covering swaths of Paris' 3rd and 4th arrondissments, has a distinctively gritty glamour that reveals it to be one of the city's great incubators for new French food, fashion and lifestyle trends. It is here Moïse Sfez took on the challenge of creating street food establishments Homer in 2017 and Janet by Homer in 2022, doing it in such a way they both transcend the novelty of being regional American comfort food offered at stylized lunch counters matching up with New England lobster shacks and New York delis. Overwhelming local response and Sfez winning the 2018 Lobster Roll World's Championship title in Portland, Maine, solidified him as a Paris restaurateur and one of France's hottest culinary stars.