Londoners will soon have access to all-night Tube service on two lines — a long-awaited development that will finally come to fruition Aug. 19. "The Night Tube is absolutely vital to my plans to support and grow London's night-time economy — creating more jobs and opportunities for all Londoners. The constant delays under the previous mayor let Londoners down badly," said London mayor Sadiq Khan. "I have made getting the Night Tube up and running a priority, and London Underground has now confirmed that services on the first two lines will launch on August 19." The 24-hour trains were originally planned to launch last year, but no agreement could be reached between the city and unions over pay and conditions, which led to strikes and service delays. That resolved, the first all-night services will run on weekends only on the Central and Victoria lines. The Jubilee, Northern and Piccadilly lines will gain all-night service in two phases later in the fall as new Tube drivers are trained. There are currently 200 part-time drivers undergoing the 14-week training program for the new service.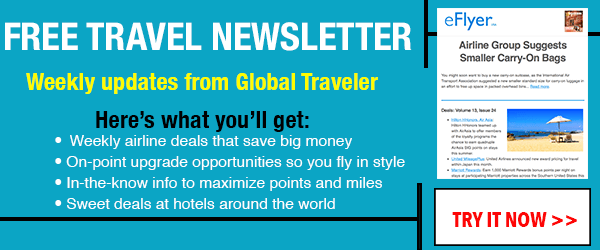 FX Excursions
FX Excursions offers the chance for once-in-a-lifetime experiences in destinations around the world.
I imagine that when writer Hans Christian Andersen mused, "Life itself is the most wonderful fairy tale," he was standing at the edge of Copenhagen's historic Tivoli Gardens, one of his favorite haunts, enlivened by the swirl of human happiness that surrounded him: children laughing; carousels spinning; games of chance played for prizes; lovers holding hands; hungry people whispering over sweets, hot drinks, beer and towering, open-faced smørrebrød, Denmark's quintessential sandwich. That fairy tale lives on today at the second-oldest amusement park in the world, a spectacle of folly architecture, bakeries, gardens, rides, restaurants, puppet shows and joy ... and which also happens to be one of the city's most storied places to convene for business.
Sponsored Content
Since its prestige for attracting the world elite grew in the 1960s, Greece remains the go-to destination for glittering holidays. Each step of the journey is enrobed in luxury, from culinary traditions with the highest standard of execution and name-brand, high-end shopping to first-rate wellness locales and elite accommodations, like 5-star hotels, private villas and yachts.
The restored Park Hyatt Toronto reopened its doors, bringing luxury, sophistication and glamour alongside a nod to the hotel's Canadian heritage. Alessandro Munge of Studio Munge collaborated on the hotel's refresh, drawing inspiration from Canada's seasons and natural landscapes.