Londoners will soon have access to all-night Tube service on two lines — a long-awaited development that will finally come to fruition Aug. 19. "The Night Tube is absolutely vital to my plans to support and grow London's night-time economy — creating more jobs and opportunities for all Londoners. The constant delays under the previous mayor let Londoners down badly," said London mayor Sadiq Khan. "I have made getting the Night Tube up and running a priority, and London Underground has now confirmed that services on the first two lines will launch on August 19." The 24-hour trains were originally planned to launch last year, but no agreement could be reached between the city and unions over pay and conditions, which led to strikes and service delays. That resolved, the first all-night services will run on weekends only on the Central and Victoria lines. The Jubilee, Northern and Piccadilly lines will gain all-night service in two phases later in the fall as new Tube drivers are trained. There are currently 200 part-time drivers undergoing the 14-week training program for the new service.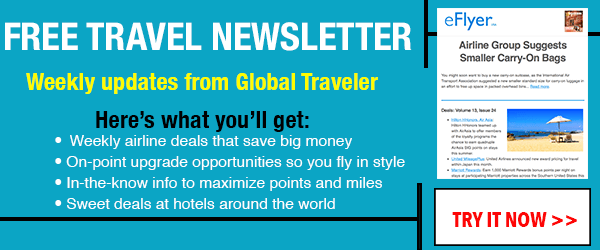 FX Excursions
FX Excursions offers the chance for once-in-a-lifetime experiences in destinations around the world.
Since Cheval Blanc, an extraordinary, newly designed and refurbished 72-room hotel owned by Louis Vuitton Moet Hennessey, launched in September 2021, it has been the talk of the town. Le Tout-Paris remarks about its WOW factor … and the hard-to-get reservations for the 30 seats at Plenitude, the intimate, first-floor gastronomic outlet headed by chef Arnaud Donckele, who earned three Michelin stars at Cheval Blanc Saint Tropez. Reservations are also recommended for Limbar, the ground-floor bakery/café/tea shop/bar where we watched Pastry Chef Maxime Frédéric preparing desserts and an absolute must-have for dinner at Le Tout-Paris, the 7th-floor, all-day brasserie. This brightly colored space, with its raised seating and Fauve-like floor tiles and the adjacent Milanese restaurant, Langosteria, both have access to terraces facing the Seine River, with amazing views encompassing Notre Dame to the Eiffel Tower.
Sponsored Content
Located in the South Pacific, The Islands of Tahiti are just eight hours by air from California. Surrounded by pristine, crystal-clear blue waters, the 118 islands and atolls offer natural beauty, authentic island culture and unique French Polynesian style. The Islands of Tahiti are world-renowned for white-sand beaches, stunning turquoise lagoons and varied landscapes ranging from coral atolls to volcanic mountain peaks. Privacy comes naturally in The Islands of Tahiti and offers visitors the space to relax and reconnect and to be Embraced By Mana. Mana is the life force and spirit that connects all things in The Islands of Tahiti.