IS THERE ANYWHERE truly remote in the modern world? Here's somewhere: Juma Lodge. For two nights in this rustic stilted hotel on a tributary of the Brazilian Amazon, our laptops and cellphones were useless. Without outside distraction, we had no choice but to immerse ourselves in the immediate environment.
Such moments, such places, are increasingly rare. It is ever more difficult to throw off the clutches of communication. The demands of the outside world now follow travelers everywhere, even into the air and across oceans. Night and day, almost wherever we are in the world, we can be reached.
There is a positive flipside. Thanks to telecommunications, we are no longer tied to an office in a fixed location. Businesses operate with co-workers living and working in separate cities, even on separate continents, and individuals take their work with them to all corners of the globe. These digital nomads have thrown off the drudgery of daily routine, putting quality of life above all else. I'm one of them. I am writing these words in a café beside the Mediterranean.
I was slow to grasp the possibilities of global interconnectivity. For three decades, between travels, I dutifully returned to my home base in England to endure lousy weather and a high cost of living. In 2016 I realized I could just as easily be based elsewhere and so relocated to Javea (aka Xàbia), a small town on the coast of Spain.
I wasn't the first to pick this particular place. On initial research, I discovered the locale already offered infrastructure and dedicated services for foreigners seeking to make a life outside the nine-to-five rat race.
Javea Business Hub, for example, is a co-working center that provides individual workspaces with super-fast internet connection for $4.20 per hour or $21 per day, as well as boardroom and video facilities. In addition, you get the benefit of networking with like-minded people.
Alternatively, for the cost of a drink, plenty of waterfront cafés offer free WiFi, such as the one I'm sitting at now, working in the fresh air with the sea lapping on the nearby pebble beach.
Taking the digital nomad lifestyle to the next level, Sun and Co., located in a modernized 19th-century house amid the labyrinth of narrow streets in Javea's lovely old town, is a residential co-working community in which a private room costs $47 per night for up to a week, or $34 per night for stays of longer than a month. It's particularly suited to those who enjoy a collegiate environment. The house offers communal living spaces and a shared kitchen, with two local hosts to keep things running smoothly and to set up free-time activities such as bike rides and sea kayaking excursions.
For many of the location-independent workers staying at Sun and Co., Javea is just one stop on an open-ended journey taking advantage of similar facilities from Costa Rica to Thailand, Estonia to South Africa.
Not every line of work lends itself to this way of life. Most digital nomads are self-employed and work either in the software industry (computer coding, web design, software support), in the creative sector (writing, graphic design), teaching English online or in various forms of consultancy.
A sizeable percentage of early digital nomads made their living producing websites or video channels chronicling their lifestyle. That market has been saturated and is no longer sustainable. Similarly, any business plan that relies on providing location-independent services to fellow digital nomads will struggle in the face of well-established competition. The trick is to adapt a real-world career into one that can operate anywhere.
The next task is to choose where. Time zones may prove a limiting factor. If you're providing services to clients in the United States, basing yourself in Europe or Asia would involve working unsocial hours. There are also legal practicalities that vary from country to country. Which type of visa will you require? Are there restrictions on the kind of work you are permitted to do in your chosen country? How will you be paid, and where will you pay taxes?
One way to negotiate the myriad challenges is to link with other digital nomads for advice. As increasing numbers of people are drawn to the way of life, the community is becoming more focused, with dedicated online forums and even formal conferences, such as the DNX Digital Nomad Conference, held this year in Lisbon, Portugal, Sept. 9–10.
The same organization also runs regular 10-day DNX Camps at venues around the world (next up: Lemnos, Greece), at which up to 50 digital nomads share experiences and trade advice while co-working in an exotic location.
While for many digital nomads the great lure is absolute independence, others prefer a degree of structure. For them, there are several communal travel programs in which like-minded co-workers tour the world on a pre-determined itinerary. Remote Year, for instance, offers a 12-month itinerary for up to 75 people, each paying $2,000 per month after a $5,000 down payment. The 2017 itinerary takes in England, Croatia, Malaysia, Colombia and Morocco, among other destinations.
Another company, Hacker Paradise, runs three-month programs for up to 200 people. This year's destinations will include Lima, Peru, and Palermo, Italy. The cost of the Italian sojourn is $750 per week for a short-term stay (two weeks) or $545 per week for a stay of a month or more.
These programs tend to be pitched to the under-40s. For those of us outside the target demographic, they provide inspiration for using the many benefits of global interconnectivity to fit our own needs.
For the first decade of my career, I expected to be incommunicado for days — sometimes weeks — whenever I traveled. Any visit to Africa, for instance, put me beyond reach as soon as I left the major cities, and within the cities exorbitant hotel rates for international calls limited me.
The extent to which the world has changed sunk in last year when I sat on the veranda of the bar at Desert Quiver Camp in the Namib Desert, Namibia. With the great red wilderness stretching empty to the horizon, I took it for granted I could check emails, upload photographs and make Facetime calls. That realization was the final impetus that propelled me to Spain.
True remoteness is becoming much more difficult to achieve. Our two nights in Juma Lodge, deep in the Amazon, were a throwback to a simpler, more adventurous era. Severed from the outside world and stripped of our ability to relay our experiences in real time, we absorbed our surroundings fully. No instant selfies, no emails or text messages, no Facebook updates.
Memorable experiences were committed to memory: encounters with monkeys and caimans and sloths. We enjoyed freewheeling conversations in the lodge's stilted dining room with the night sounds reverberating outside and our phones silent.
The journey back to civilization took three hours. The transition began at about the midway point. First one phone trilled, then another, then another. By the time we traversed the Amazon River itself, aiming for the hazy skyline of Manaus, we were fully reconnected to the world, with all the disadvantages and advantages that brings.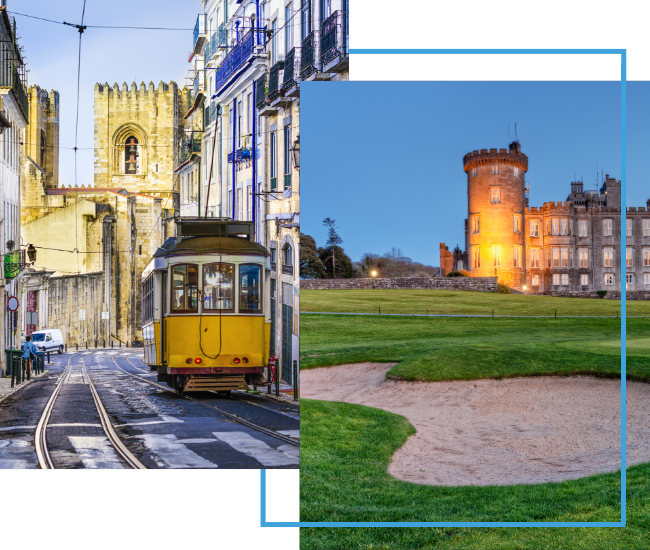 FX Excursions
FX Excursions offers the chance for once-in-a-lifetime experiences in destinations around the world.
Explore Excursions
The Perelman Performing Arts Center (PAC NYC), the cultural cornerstone and final public element of the World Trade Center site, opened this September.  The new performing arts center in Lower Manhattan provides a dynamic home for the arts, serving audiences and creators through flexible venues enabling the facility to embrace wide-ranging artistic programs.
Sponsored Content
The Islands of Tahiti are among the most beautiful and sought-after vacation destinations in the world. The endless images of overwater bungalows with Bora Bora's majestic peak towering over waters of every shade of blue have an intrinsic pull. But with 118 islands and atolls to explore, there is so much more to this spectacular region of the Pacific.
Whether you call secondhand fashion treasure troves "thrift stores," "fripperies," "charity shops," "vintage boutiques" or something else, shifting the paradigm from "old clothes" to "new finds," you may find the best, most conversation-starting souvenirs inside these shops and neighborhoods located in the world's most fashionable cities and a few unexpected places.