Austin Proper Hotel & Residences, a premier luxury lifestyle hotel and residential offering in Austin, Texas, broke ground. The lifestyle hotel held a celebration Friday, Sept. 9, kicking off construction on the tower.
Project developer The Kor Group, members of the City of Austin Economic Development Department, Trammell Crow and others attended the ceremony. The Merchant Banking Division of Goldman, Sachs & Co. was announced as the capital partner for the hotel, said to open in 2018.
The downtown Austin Proper Hotel & Residences project will be managed and branded by lifestyle hotel operator, Proper Hospitality. The 33-story, 500,000-square-foot project will feature 244 hotel rooms with interior design by international style icon Kelly Wearstler; dining options by McGuire Moorman Hospitality; and more than 12,000 square feet of indoor and outdoor meeting and event space.
Above the hotel are 99 exclusive for-sale condominium residences and penthouses, priced from $600,000–3,000,000 and $3,400,000, respectively. The spaces are quickly pre-selling.
"The luxury hotel and residential offering completes our vision of making Greenwater the ultimate lifestyle work/live/stay/play development in all of Austin," said Adam Nims, principal, Trammel Crow Company.
The hotel project is part of the redevelopment of the former Thomas C. Green Water Treatment Plant, supporting community efforts to make downtown more vibrant, walkable and livable.
The property amenities include full hotel services for residents and guests; two roof-top decks with pools; a spa and fitness center; lobby restaurant and lounge; a coffee shop; and an elevated poolside restaurant. Residential and condominium owners receive exclusive benefits and privileges like priority dining, spa reservations, preferred pricing for hotel services and accommodations for family and friends, four stories of underground parking and extended benefits at all Proper hotels.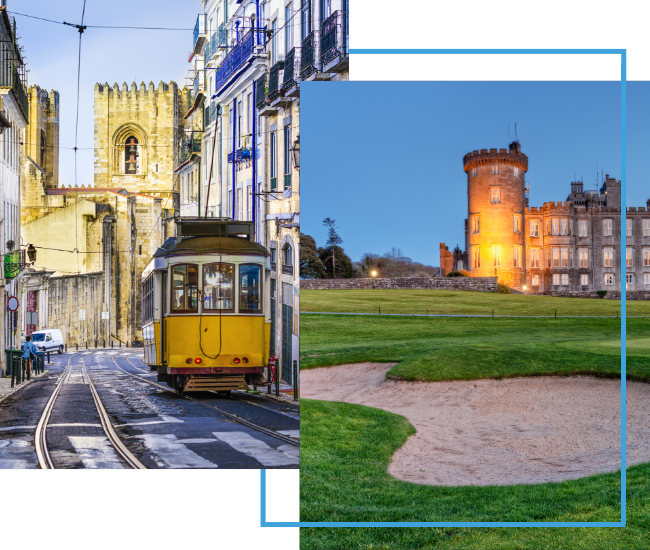 FX Excursions
FX Excursions offers the chance for once-in-a-lifetime experiences in destinations around the world.
Explore Excursions
Pleasant weather, autumn foliage and vibrant flowers are among the many delights awaiting nature lovers at botanical gardens and arboretums across the United States. However, some of these green spaces take on additional color this month and through Halloween when enterprising gardeners, landscape architects, management and other creative minds cast a spell with themed environments running the gamut from spooky to utterly bewitching.
Sponsored Content
Learning more about our readers' travel habits and preferences ensures Global Traveler delivers the content you desire. As the travel industry has adapted and changed over the last few years, it's more important than ever to connect. To best meet your short- and long-term travel content needs, please help us!
For travelers who love all things autumn, Crystal Springs Resort, New York City's closest destination resort, features special offers and experiences to meet the demands of everyone's fall bucket list. Located only 80 minutes outside New York City in Sussex County, New Jersey, Crystal Springs Resort offers a quick getaway to enjoy fall foliage. Are any of these new offers or experiences on your bucket list?