It starts at the hotel entrance when I arrive in Philadelphia. The friendly doorman swings open the chrome and glass doors, relieves me of my luggage and escorts me to the check-in counter. Vases brimming with orchids set a calm mood, already beginning to loosen my travel knots. Check-in is no-nonsense: The staff welcomes me and completes my reservation efficiently. Key card in hand, it's time to push the elevator button and ascend to my hotel floor.
Except this is not your typical hotel floor. It's only one of the floors at Philadelphia's iconic landmark, the PSFS building, America's first modernist international-style skyscraper and, for the past 15 years, the home of the Loews Philadelphia Hotel.
With its original neon signage crowning the pinnacle and its nod to the Mad Men era, the luxury hotel wraps itself in a timeless elegance. On the 33rd floor, once the stomping ground of Philly's power brokers, you can still see the impressive, original décor in the boardroom, the kind of ambience befitting a Don Draper meeting. Styled in Macassar ebony and rotary walnut walls, the boardroom features a super-long, decadent table of polished Macassar ebony, a wood imported from the Isle of Celebes in the South Pacific. With a sumptuous city view, you feel as if you are on top of the world in this lofty perch.
These splashes of luxurious, vintage touches appear across the chic Loews property in Philadelphia. Notice the polished Belgium black marble lobby walls, the Algerian marble by the main floor elevators, the retro Cartier clock and the imposing over-the-top bank vault door with its polished chrome ready to crank if inclined.
It's a bold statement, but then again, it's Loews Hotels & Resorts.
The U.S.-based luxury hotel brand certainly appeals to the jetsetter, the traveler who wants a local experience and is consumed with the latest, smartest designs. Toss in award-winning chefs at the various property restaurants and hip bars with even hipper mixologists who know how to concoct shaken and stirred. These attributes are just part of a winning formula behind the acclaimed hotel concept.
Loews Hotels, Inc. is the luxury hotel brand, a dream started in 1946 by two brothers, Larry and Bob Tisch, who opened their first hotel, the 300-room Laurel-in-the-Pines in the sleepy New Jersey woodlands of Lakewood. The winter vacation retreat was intended for the new fledgling road trippers of the post-World War II era.
Today, a second-generation Tisch, Jonathan (son of Bob), runs the hospitality company as its chairman and also serves as co-chairman of the board of Loews Corp., where he runs the company with his cousins, Andrew and James Tisch (sons of Larry). The company headquarters is located in New York City.
This already successful hospitality venture — thanks to the patriarch's philosophy of value, service and commitment — transformed into an even greater success story.
In 2013, the Today Show highlighted Loews Hotels & Resorts as the first hotel brand to harness social media to enable bookings via Twitter. "With bigger brands it takes weeks of meetings to get to that point since there are more people involved. At this point, we are a market leader and we said, 'Let's just go,' " recalled Bruce J. Himelstein, chief marketing officer, Loews, and an industry veteran, in a 2015 Forbes video interview.
In the past three years, Loews Hotels & Resorts acquired six hotels and opened two others from the ground up. In the past year alone, it launched two additional brands, converting Loews Hotels & Resorts into a multibrand company. The company currently owns 24 properties across the United States and Canada, located at major gateway cities and resort destinations.
"Each of our hotels has a distinct point of view," said Jonathan Tisch. The hotel company caters to groups, business and leisure travelers as well as families and makes four-legged friends feel right at home with its pet-friendly policy.
Observe some of the most competitive markets undergoing a sweeping expansion in hotel inventory, such as Chicago and Toronto, and you'll notice the gutsy corporate decisions from Loews Hotels. In the Windy City Loews recently debuted two hotels. The new 400-room Loews Chicago Hotel, sitting one block from the Chicago River, purports to offer the city's largest outdoor rooftop terrace. The hotel opened on March 2, the first day on the job for Kirk Kinsell, president and CEO, Loews Hotels & Resorts. The revamped 556-room InterContinental opened as the new Loews Chicago O'Hare Hotel, which the company reportedly purchased for approximately $120 million.
Toronto, Canada's largest metropolis, is getting ready for the debut of the OE Collection, Loews' newest luxury hotel concept. Announced in March, the company's first new flag translates as "Original Experiences."
"OE's public launch was in Toronto because, for Loews, so much is driven by relationships. One of our friends and partners, Charles Khabouth, was launching a hotel concept in Toronto, his home. Charles wanted an institutional-grade operating partner that recognized the nuances of his concept and could help him flourish. Being believers in the right property and the right partners, we made OE public with one of our good friends. Bisha Hotel & Residences will open in 2016," said Constantine S. Dimas, chief business officer, OE Collection, a division of Loews Hotels & Resorts, on selecting this important North American and world city. He also pointed out Toronto represents the diversity of culture, commerce and guests welcomed at OE hotels.
"We felt that this was the right time for Loews, and also the market, to launch our new innovative hotel management platform, the OE Collection," added Jonathan Tisch from his New York office, noting the luxury hotel company with its strong brand identity in the marketplace and the company's future expansion made the timing right.
As a pioneer in the social media hospitality space, the company launched Loews Hotels Social Reservation to allow guests to book hotel rooms via Twitter. In December 2014, industry leader SKIFT ranked Loews as the No. 2 hotel brand on social media, surpassing Kimpton, Marriott, Hilton and Four Seasons.
In July, Loewshotels.com debuted #TravelForReal, a new advertising campaign reflecting the core of the brand's passion for authentic guest experiences. Inspired by the significant increase in engagement with social media and Loews' ongoing social innovation, #TravelForReal features real-life images posted by hotel guests during their stays, mostly through Instagram.
"This is the first time in the hospitality industry where a hotel company is letting the genuine guest experience shine through by not relying on focus groups, camera crews or models. Instead, the brand pulled back the curtain and combed social media channels to find guests' photos taken at Loews properties, showcasing their distinct experiences across the brand," said Kinsell.
Creating local experiences remains a big driving force behind Loews Hotels & Resorts. This past May, for National Burger Month, Loews Hotels partnered with local craft breweries to devise a culinary pairing concept. "We [were] excited to kick off the summer season with our chefs' mouthwatering takes on America's favorite sandwich," said Mark Weiss, senior vice president food and beverage, Loews Hotels & Resorts. "Our new burgers and brews promotion allowed our talented chefs to incorporate local inspiration from their respective destinations, creating an experience that is memorable for guests and diners alike."
Kinsell added, "We are a company on the move and have been able to carve out our niches with three different and distinct offerings."
Loews Hotels & Resorts
Demographic: The company's anchor brand attracts groups, business and leisure travelers and families.
Offerings: The leading brand in the upper-upscale category offers 22 hotels and resorts in North America.
Highlights: The most recent openings are in Chicago and downtown Minneapolis (formerly Graves 601), now known as the Loews Minneapolis. Look for the 1,000-room Sapphire Falls Resort at Universal Orlando, scheduled to open in mid-2016.
Loews Regency
Demographic: The company's second new flag debuted in April within the luxury category and already attracts top professionals and celebrities.
Offerings: The Loews Regency brand combines the finest amenities and conveniences and offers prime locations and bespoke service mixed with a vibrant energy associated with its fashionable lobby bars and the acclaimed power breakfast concept rooted in the historic New York property.
Highlights: The Loews Regency San Francisco in the Financial District and the iconic Loews Regency New York Hotel
The OE Collection
Demographic: Millennials and others loyal to Loews who seek edgier design, unique food and beverage, and locally themed experiences
Offerings: A curated collection of independent hotels in markets where commerce and culture intersect: New York, Downtown Los Angeles, Miami and London, plus smaller but special markets like Charleston, S.C. This is for smaller, independent hotel companies who see a benefit in accessing Loews' distribution channels and marketing programs.
Highlights: The 100-room Bisha Hotel & Residences in Toronto will be a 41-story, mixed-use development in the heart of the city's entertainment district, set to open in 2016.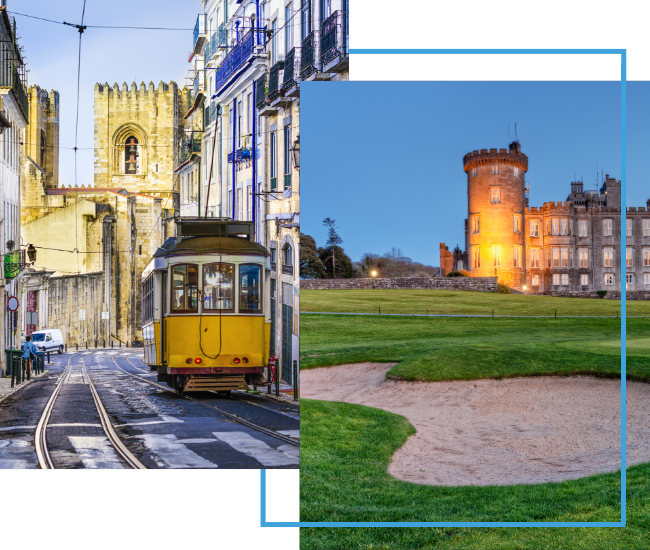 FX Excursions
FX Excursions offers the chance for once-in-a-lifetime experiences in destinations around the world.
Explore Excursions
Corsica with steep, gray cliffs overlooking the Mediterranean and sandy beaches attracting summer visitors, is a French-governed island sometimes confused with Sardinia and Sicily, Italian islands to the south. Fortunately, all three islands share the same love for good wine, food and sun-splashed beaches.
Sponsored Content
United Airlines is in the midst of a major initiative to modernize its fleet over the next several years. After first announcing the plan in 2021, planes fitted with United's signature interior are finally beginning to appear across the airline's narrowbody fleet of Boeing and Airbus planes. United flyers are sure to notice these enhancements from the moment they step on board: Each new or updated plane sports remodeled seats, seatback entertainment screens for everyone, Bluetooth connectivity and more, all adding up to a better experience on every journey.
If you're ready to do a little holiday catch-up with your besties, make a beeline for Conrad New York Downtown. The lobby metamorphosed into a holiday forest of heavenly scented, decorated Virginia Spruce trees. Make your first stop ATRIO Barista Station in the lobby for a complimentary hot spiced apple cider (until Dec. 3) or hot chocolate (Dec. 22­–24).