IT SEEMED A FAIRY TALE GONE WRONG. I'd schlepped my bags for more than 30 hours of flights and layovers across the globe, only to arrive at the Maldives at midnight. "How can this possibly be worth it?" I mumbled, as I stumbled onto a boat, the only passenger. I'd come to mend a broken heart in Eat Pray Love mode. But in the darkness I doubted myself. If this was paradise, it was too dark to see. The stars glittered in the night sky, a briny scent filled the air, and the water made whispering sounds as we lurched into the purple infinity of night. It was that gentle murmur that finally brought tears to my eyes. The loneliness seemed unbearable. Why had I come solo to one of the most romantic places on Earth?
Things got a bit worse in the morning, when I boarded a yacht-like, floating hotel with just 10 suites. It takes intrepid guests out for three to seven days at sea on scheduled jaunts between two Four Seasons properties, each located at diverse points amid the Maldives' vast, 1,800-island archipelago. As the vessel meanders through the Indian Ocean, it stops at the captain's whim so guests can picnic on uninhabited islands, snorkel with a pod of dolphins or just watch a sunset take over a sky as enlivened as an artist's canvas. Sounds perfect, right? But when I boarded the boat and met the other guests, my resolve faltered. I wouldn't be alone — it was worse: I'd be sailing for three days with four honeymoon couples. It didn't seem the most prudent place for a person trying to recover from a breakup. The challenge was real. As we left the shore to sail toward the horizon, my fellow guests stood at the bow, their bodies entwined, rapt looks on their faces, Champagne flutes aloft. Alone, in the most beautiful place on the planet, I started to sob.
What happened next surprised me. The trip turned out to be healing and blissful. I mark it as one of the best weeks of my life. Without a traveling companion, I bonded with the crew — not to mention some of the honeymooners. Even though I didn't want to be a charity case, I became the person everybody wanted to make sure had a good time. Without the distractions of a vacation buddy, I focused on myself, doing exactly what I wanted to do — no compromising. I let myself take "safe" risks — like night snorkeling with the marine biologist — that in- stilled a sense of courage. Perhaps best of all, I spent quality alone time with myself. From the deck of the Explorer, the sea vistas took on a curative quality. I felt a kind of spiritual detox take place. Pain and anguish dissipated; joy took hold. A powerful inner spirit reignited. As I returned home, I marveled at the results. I stood up straighter; was less teary-eyed; and felt confident, capable and recharged. Vacationing alone was like a gym for the soul.
Travel outfitters, hoteliers and travel agents the world over note an upswing in solo female travel. "Women are traveling more. And they're doing it alone — on their terms. In many ways, this movement is changing the landscape of travel," said Michaela Murray, head of marketing, Hacker Paradise, whose company organizes global remote work trips for location-independent professionals, complete with built-in crews. "We're seeing an uptick in the amount of female-focused travel solutions out there, from female-only accommodations to the rise of female travel forums online," she said. Indeed, research shows that besides work travel, women journey to check off a bucket-list destination, learn a new skill, celebrate a notable date or seek some kind of transformation or renewal. Making it easier, scores of hotels, destinations and travel companies offer female-only experiences, trips and retreats. Since females now helm many aspects of the travel industry as well, from fly fishing companies to yoga studios and including cooking schools, hotels and spas, there's a fluid natural support system in a multitude of global locations. This provides more opportunities than ever before for women travelers to step outside their comfort zone in accessible, encouraging environments.
Leading global guiding company Trafalgar recently conducted a survey targeting women travelers. The research concluded that after a solo trip, women felt "on top of the world," empowered and motivated to take on the challenges of their real lives. "Women feel they can accomplish anything after an epic trip," said Melissa DaSilva, Trafalgar's president. She further reveals that, according to the survey, a majority of women believe travel makes them stronger (73 percent), more independent (73 percent) and more inspired (69 percent). Of those canvassed, 86 percent were not afraid to explore, despite what might be happening in the world around them. "Adventure travel attracts most of our solo female globetrotters," said DaSilva. "It outweighs luxury by 20 percent." From Trafalgar's itineraries, DaSilva suggests intrepid women sign up for the Trailblazer, an eight-day trip which explores the Grand Canyon and Lake Powell.
Ready to go? Here are a few more to consider:
Colorado, known for its active denizens and stellar terrain, has long been a resource for women in search of transformation and adventure through travel. In fact, Chicks Climbing and Skiing has had a stake in female travel for two decades. Its programs, located in Colorado and Wyoming and led by women for women, include instruction in edgier pursuits, from ice climbing to avalanche rescue training. In Boulder, "no dudes, no attitude" serves as the motto for Sacred Rides, owned by a female former pro mountain and cyclocross racer. Its bespoke overnight trips and game- changing Ladies Day Out rides ensure adrenaline rushes. For trekkers, Aspen Alpine Guides takes women hikers to the heights on backcountry peak climbs with its Leave the Boys Behind program. On a more Zen note, The Home Ranch, an affiliate of Relais & Châteaux, offers a Yoga & Horses retreat several times a year for women interested in improving their equestrian skills via a mind/body connection with their equine mounts.
In more far-flung parts of the world, follow the example set by Judi Wineland and her daughters, Erica and Nicole, who operate AdventureWomen, a nearly four-decade-young travel company for female sightseers. Its off-the-beaten-path options redefine girls' getaways with itineraries to less-trammeled spots such as Oman, Antarctica and India.
For gastronomes, Access Culinary Trips introduces its first women-only tours to Morocco, Peru and Tuscany in 2020. Planned to immerse culinary fans safely and intimately into communities, the jaunts ethically seek to empower local women in each country as well. Besides taking guests to iconic sights, the tours show firsthand the perspective of being female in these countries as well as exploring culture through cuisine. In Tuscany travelers cook with a female chef in her home in Cortona, and in Morocco they'll visit a women's Argan cooperative.
Out Adventures, with its high-end, small-group tours, long catered to gay men. But in 2020 it launches its new lesbian tour offerings, starting with a trip to Peru and a small luxury cruise to Croatia. Journeys encompass a lesbian host, female tour guide, visits to lesbian-owned businesses, and activities that support women-owned businesses.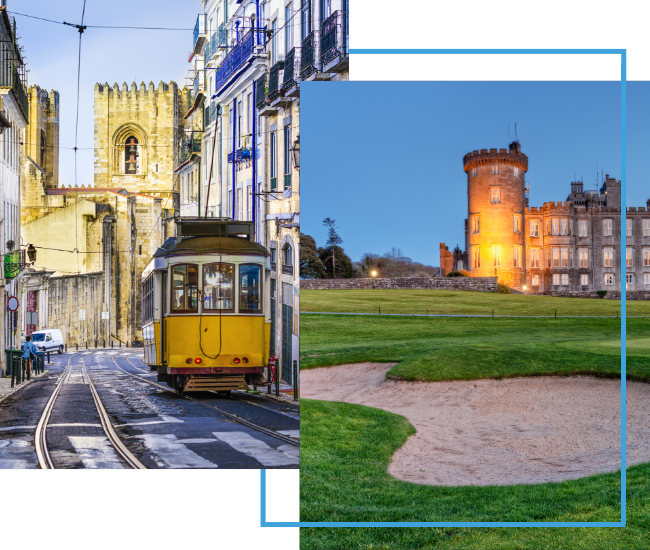 FX Excursions
FX Excursions offers the chance for once-in-a-lifetime experiences in destinations around the world.
Explore Excursions
Pleasant weather, autumn foliage and vibrant flowers are among the many delights awaiting nature lovers at botanical gardens and arboretums across the United States. However, some of these green spaces take on additional color this month and through Halloween when enterprising gardeners, landscape architects, management and other creative minds cast a spell with themed environments running the gamut from spooky to utterly bewitching.
For travelers who love all things autumn, Crystal Springs Resort, New York City's closest destination resort, features special offers and experiences to meet the demands of everyone's fall bucket list. Located only 80 minutes outside New York City in Sussex County, New Jersey, Crystal Springs Resort offers a quick getaway to enjoy fall foliage. Are any of these new offers or experiences on your bucket list?