FOUR YEARS AGO, when Los Angeles public relations executive Sara Swiger decided to take a vacation to Poland, Hungary and Austria, she did something she'd never done before: She traveled alone. "I wanted to go somewhere I'd never been," she says. "Since I had no one to travel with, I went by myself."
The experience turned out better than she could have possibly expected. "I found that I was more present and paid better attention to details than when I'd traveled with friends," she recalls. "I had such a great time that even though I'm now in a relationship, I've continued to travel alone from time to time."
Pamela Woods of Columbia, S.C., remembers begging people to travel with her to exotic locales. "I got tired of waiting, so I took off on my own," she says. "It was incredibly freeing not to be roped into someone else's schedule or bad mood."
Swiger and Woods aren't alone. "Solos are a growing movement, particularly among females in their late 20s and early 30s," says Tom Marchant, cofounder and owner of the Virtuoso-affiliated travel planning company Black Tomato, which lists solo travel on its website alongside more traditional headings like honeymoons and family travel. "Whether they're in a relationship or not, younger people are looking to recalibrate and find inspiration."
Research supports Marchant's observation for all demographics: According to the 2015 Visa Global Intentions Study, 24 percent of respondents traveled on their own on their most recent leisure trip, up from 13 percent in 2013. Among first-time travelers, 37 percent travel alone, up from 16 percent. Then there's the rise in apps like Couchsurfing, Meetup and The Outbound, which connect visitors with locals who want to share their communities. Swiger reports meeting one acquaintance who took her on a cycle tour of the city she was visiting. "Seeing the city through a local's eyes completely changed my perception," she says.
As the number of travelers hitting the road on their own continues to rise, travel professionals reach out to this growing market. Norwegian Cruise Line, for instance, launched a Solo Initiative in 2010 with 128 studio rooms designed especially for passengers traveling alone. Priced a bit higher than the per-person price of a typical interior stateroom but less than a single supplement, the studios are grouped together in a key-controlled area with access to a private lounge where singles can gather. "The studio rooms [have] been in extremely high demand from the beginning," says Vanessa Picariello, Norwegian's senior public relations manager. "We've included them on every ship we've launched since 2010." Holland America Line also has a stash of solo cabins, both on existing ships and on the ms Nieuw Statendam, launching in December 2018. "Since they're priced at less than the single supplement, these single cabins give solo travelers the opportunity to sail for less," says Erik Elvejord, public relations director, Holland America Line.
The trend has also reached river cruise lines. In 2018 Uniworld, noting a 25 percent increase in solo travelers, will reduce or waive the dreaded single supplement on select cruises. "Uniworld wants travelers to see the world their way, and we're hoping these great prices will allow solo travelers to do so," says Ellen Bettridge, president and CEO, Uniworld.
Explorers who really want to see the world on their own terms often turn to professionals like Susan Farewell, owner of Farewell Travels, a travel design firm based in Westport, Conn. In the past few years
Farewell has planned an increasing number of solo excursions throughout the world. And while the demographics of her singles vary widely — they're married and uncoupled and span a wide range of ages — she finds one thing they share is a sense of independence. "One of my solo clients is a 70-year-old woman with the adventure spirit of an 18-year-old," says Farewell. "She went to Oman last year and just recently spent two weeks in Iran." Farewell credits social media with giving the solo trend an assist. "All those Instagram posts of exotic vacations that come across your feed increase your awareness of what's out there," she says. "People think, 'I've gotta get out there!' And they do."
Beyond creating bespoke itineraries filled with diversions — after-hours museum tours, private horseback excursions, one-on-one mountain treks — Farewell provides clients with an on-the-ground contact who can provide services ranging from tracking down a late-arriving guide to helping ship home oversized purchases. Depending on the traveler or the destination, she'll schedule private guides or even add a small group component. "Activities that involve complicated logistics such as luggage transport and bush planes, like a multiday bike trip or a safari, work more smoothly in a group setting," she explains. "The key is to make sure the group has similar goals and skills."
Leah Smith, president, Tafari Travel, a Denver-based Virtuoso travel agency, says many clients use solo travel as a way to restart a passion from their past they put on hold for family or career. "But they don't know how to get started, which is where we come in," she explains. "By cutting down on that barrier of fear, we're allowing them to take that step. But once they do it, they do it again."
Over the years, Smith found many of her first-time solo travelers gravitate toward cruises or group tours. "They get the confidence that comes with a group but don't have to compromise on activities," she explains. Melissa da Silva, president, Trafalgar Tours, has seen that in real time, noting 15 percent of the company's guests opt to travel solo; adventure tour company Butterfield & Robinson has seen a 50 percent increase in solo female travelers. Contiki Travel is going after the solo market with its recently launched Independent Insider program that meets the needs of individualists with adaptable itineraries, allowing them to choose the length of the trip and cherry-pick activities. "Today's solo travelers demand flexibility within a social setting," says Adam Cooper, president, Contiki USA. "As travelers become more confident on their own, we need to continue to seek out ways for them to see the world on their terms."
A number of hotels and resorts also launched packages aimed at guests flying solo. One is The Chanler at Cliff Walk, a boutique hotel in Newport, R.I. Cherie'lin Toporowski, director of sales and marketing, developed the package to help single guests enjoy both the city and the hotel. "We felt that many solo travelers were missing out on activities because they were only bundled into packages for two," she explains. To make the package even more appealing, it includes flexible options like a food and beverage credit instead of dinner. "Not everyone wants to dine alone in the restaurant, but they might want to have a couple of glasses of wine and an appetizer," she says.
Wellness resorts, once the bastion of girlfriend getaways, are also making changes to attract more singles. Judith Burdick, a regular solo guest at Red Mountain Resort in St. George, Utah, appreciates the welcoming gestures made by the resort to help keep independent guests from feeling isolated. "There couldn't be a more perfect place for solo travelers," she says. "Beyond the structure of the schedule for outdoor activities and the option of a communal table to sit at for all meals, there is a real sensitivity to the needs of such travelers which makes it easy to come alone."
Tracey Welsh, general manager, Red Mountain Resort, says 35 percent of the resort's guests travel alone. "Even on vacation, the woman tends to be the caregiver," she says. "Time to truly relax has become the biggest luxury, and sometimes the only way to get it is to take a trip alone. When our solo guests leave, they feel empowered and ready to go back to their lives."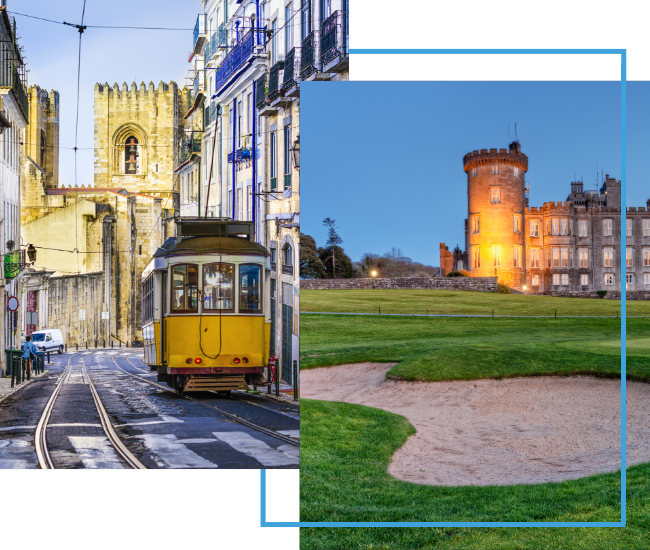 FX Excursions
FX Excursions offers the chance for once-in-a-lifetime experiences in destinations around the world.
Explore Excursions
A new and expanded campus at the Buffalo AKG Art Museum has been completed, reopening this summer and featuring new architecture designed by the architectural office of OMA New York, led by partner Shohei Shigematsu and project architects Lawrence Siu and Paxton Sheldahl, with Cooper Robertson (executive architect). The new expansion includes the Jeffrey E. Gundlach Building and extensive renovations to existing buildings. A $20-million commitment from New York State and Governor Kathy Hochul helped fulfill the expansion's budget and completes the $230 million capital campaign, the largest campaign for a cultural institution in the history of Western New York State.
Sponsored Content
United Airlines is in the midst of a major initiative to modernize its fleet over the next several years. After first announcing the plan in 2021, planes fitted with United's signature interior are finally beginning to appear across the airline's narrowbody fleet of Boeing and Airbus planes. United flyers are sure to notice these enhancements from the moment they step on board: Each new or updated plane sports remodeled seats, seatback entertainment screens for everyone, Bluetooth connectivity and more, all adding up to a better experience on every journey.
Ever since opening in 2021, Nobu London Portman Square has served as the focal point for many gatherings, stays and experiences. This fall the hotel's Nobu Bar adds four more reasons to visit with an exciting array of offerings, menus and events.