WHEN IT COMES TO MEASURING the best of the best, there are lots of ways to go about it. Competitions can take many forms, but here at Global Traveler, we put the question to you, our readers.
Every year, Global Traveler conducts the GT Tested Reader Survey and celebrates the winners with an awards gala. In the survey's 15th year, a few select brands celebrate their naming in each of the previous ceremonies. Every year we recognize the best of the best — those brands and companies that go above and beyond. And each year we honor a few organizations for being at the top of their game for five consecutive years. These are the Quint Status inductees.
To reach Quint Status, brands must evolve and grow with their customers. These companies do not reach continued success and admiration through luck or happenstance. This year's inductees to Quint Status have been selected, year over year, by the distinguished and well-traveled readers of this magazine.
We welcome five organizations to Quint Status in 2018: LATAM Airlines Group (Best Airline to South America), Air India (Best Airline in Central/South Asia & India), Hartsfield-Jackson International Airport (Best Airport Dining), Hertz (Best Rental Car Company), and Citi / AAdvantage Platinum Select World Elite MasterCard (Best Frequent-Flyer Affinity Credit Card Promotions).
Up first is LATAM Airlines Group, gaining Quint Status as the Best Airline to South America. The group comprises subsidiaries all over the continent and offers transportation to 140 destinations in 25 countries. The group flies more than 1,200 flights every day, transporting 67 million passengers each year. Before winning five straight years, LATAM won the category six times under the name of LAN Airlines before merging with TAM.
Taking a trip to the Eastern Hemisphere brings us to Air India. The airline joins the club after being voted the winner of the Best Airline in Central/South Asia & India. This category entered the survey in 2007, when Jet Airways took the title. Air India earned the title for the first time in 2009 before sweeping 2014–2018 to receive Quint Status. Air India has a rich history dating back to 1932, when the airline provided mail and cargo service under the name Tata Sons. Throughout those 86 years, the airline grew to one of the biggest on the continent. Air India offers service to 37 international and 69 domestic destinations over four continents.
Moving away from flights and toward the things to do once you arrive at the airport and await your flight, the winner of Best Airport Dining led the pack for five years. In 2018 Hartsfield-Jackson Atlanta International Airport took the top title for the fifth straight year. Before Atlanta burst onto the scene, Changi Airport dominated the category, winning consecutively 2010–2013. Throughout the entire campus, ATL features 168 eateries. The dining options range from Jamba Juice to Wolfgang Puck Express and everything in between. No matter which concourse and terminal you transit, you will have something great to grab in Atlanta. Atlanta is another winner with a storied history, stretching back to its founding in 1925 as Candler Field. In the intervening years, the airport hosted a number of highprofile guests, including Charles Lindbergh in 1927.
The fourth company we welcome to Quint Status is Hertz, winning Best Rental Car Company five years running. A relatively new award category, Best Rental Car has only been up for consideration since 2013. National Car Rental took the top prize in the category's inaugural year, but Hertz zipped to the top of the list and stayed there. When it comes to landing in a new and unfamiliar city, some people prefer to explore on their own, as opposed to taking public transportation, and require a reliable car rental company. Hertz makes an effort to give back to the communities where it operates through the Hertz Giving program and works toward sustainability with its Living Journey program.
Citi / AAdvantage Platinum Select World Elite MasterCard rounds out this year's inductees with its win in the Best Frequent-Flyer Affinity Credit Card Promotions category, taking the category since 2013. The card is great for frequent business travelers and features many benefits for cardholders, ranging from free checked bags and preferred boarding status on American Airlines flights to bonus miles and waived foreign transaction fees.
Congratulations to the 2018 Quint Status inductees. In upcoming years, we fully expect these brands to continue evolving and topping the survey. The next stop for the winners? The way we see it, an induction to the GT Tested Reader Survey Awards Hall of Fame in 2023.
LATAM AIRLINES GROUP
Best Airline to South America
AIR INDIA
Best Airline in Central/ South Asia & India
HARTSFIELD-JACKSON INTERNATIONAL AIRPORT
Best Airport Dining
HERTZ
Best Rental Car Company
CITI / AADVANTAGE PLATINUM SELECT WORLD ELITE MASTERCARD
Best Frequent-Flyer Affinity Credit Card Promotions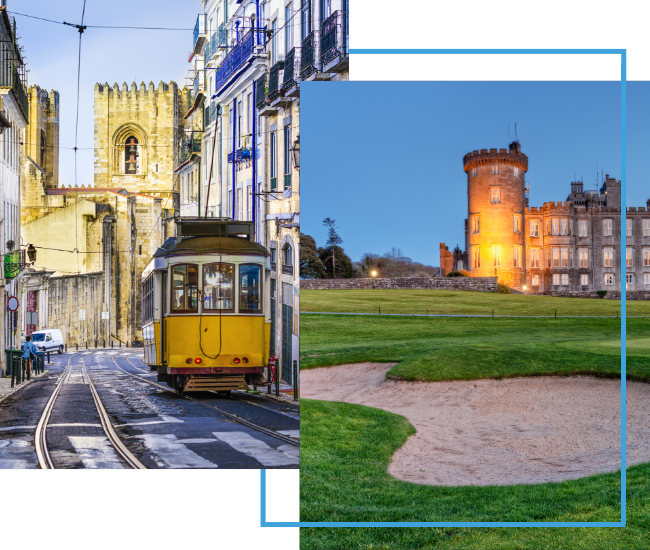 FX Excursions
FX Excursions offers the chance for once-in-a-lifetime experiences in destinations around the world.
Explore Excursions
The Perelman Performing Arts Center (PAC NYC), the cultural cornerstone and final public element of the World Trade Center site, opened this September.  The new performing arts center in Lower Manhattan provides a dynamic home for the arts, serving audiences and creators through flexible venues enabling the facility to embrace wide-ranging artistic programs.
Sponsored Content
Learning more about our readers' travel habits and preferences ensures Global Traveler delivers the content you desire. As the travel industry has adapted and changed over the last few years, it's more important than ever to connect. To best meet your short- and long-term travel content needs, please help us!
Whether you call secondhand fashion treasure troves "thrift stores," "fripperies," "charity shops," "vintage boutiques" or something else, shifting the paradigm from "old clothes" to "new finds," you may find the best, most conversation-starting souvenirs inside these shops and neighborhoods located in the world's most fashionable cities and a few unexpected places.