UNLESS YOU LIVE IN THE PACIFIC NORTHWEST, chances are you aren't familiar with Alaska Airlines. However, with the rapid expansion of routes because of its recent $2.6 billion, all-cash acquisition of Virgin America, all that is changing in a big way.
The hooded Eskimo with a faint smile on the aircraft tail now flies to 117 destinations with nearly 1,200 daily flights in the United States, Mexico, Canada and Costa Rica. West Coast hubs include Seattle (SEA), Portland (PDX), Anchorage (ANC), San Francisco (SFO) and Los Angeles (LAX). But not all aircraft sport the telltale logo, as Alaska Air Group — the parent organization for Alaska Airlines, Virgin America, Horizon Air and SkyWest Airlines — says it will be sometime in 2019 before it retires and repaints the Virgin America brand.
Nevertheless, the native Alaskan grin may broaden, as the acquisition now catapults the fast-growing airline to the fifth-largest carrier in the nation. That translates into the Alaska Air Group offering more flights to more destinations from the Pacific Northwest.
Under the leadership of Brad Tilden, chairman and chief executive officer, Alaska Air Group, headquartered in Seattle, the combined airlines will continue to focus on "low fares, profitable growth of the route network, and on becoming the easiest airline to fly." Passenger comfort and fuel efficiency continue to be the focus.
Travelers agree the Alaska Airlines' Mileage Plan is one of the best in the United States, as the airline racks up awards to prove it. For the third year in a row, Alaska Airlines received top honors according to U.S. News & World Report's list of Best Airline Rewards Programs. The ranking is based on a combination of six factors for frequent-flyer programs: ease of earning a free round-trip flight, benefits, network coverage, flight volume, award flight availability and airline quality ratings.
Chief among reasons for Alaska Airlines' award streak is travelers' ability to earn miles more quickly than in other airline programs based on award points for spending rather than flying. "Unlike other programs in the industry, our members earn miles based on how far they fly on us — not just what they spend — and we offer a generous upgrade policy for elite members," said Sangita Woerner, vice president of marketing, Alaska Airlines.
Additionally, J.D. Power and Associates ranked Alaska Airlines Highest in Customer Satisfaction Among Traditional Carriers in North America for 10 consecutive years from 2008 to 2017.
One thing is certain: Alaska Airlines retains a huge fan base of frequent flyers for a variety of reasons. Midgi Moto, owner, Juneau Food Tours, recently flew Alaska Airlines from Juneau to Anchorage, accidentally leaving her Kindle on the plane. "One quick FB message to Alaska Airlines and within a couple of hours we were reunited! Thank you, Alaska Airlines!" Moto wrote on her Facebook page.
Besides stacking up awards and customer loyalty, Alaska Airlines is known as an innovator when it comes to passenger incentives. For example, it recently featured a specially chartered solar eclipse flight for invited astronomers and guests to experience the first total solar eclipse in 99 years to cover America from coast to coast. On Aug. 21, 2017, the Alaska Airlines flight left Portland International Airport for a journey at 35,000 feet over the Pacific Ocean. With prime seat viewing, passengers were some of the first to experience totality.
Alaska Airlines also partnered with several leading wine destinations covering areas in Oregon, Idaho, Washington state and California. The deal allows up to a case of wine to fly free, provided it's packed for shipping.
Then there's the early boarding for sports fans in Seattle, the hometown of Alaska Airlines. Currently, the airline allows early boarding for anyone wearing a Russell Wilson jersey. Certain conditions apply: Passengers must fly from Seattle and must be Seahawks fans sporting the quarterback's jersey.
"We've also been investing in our onboard product, incorporating some of the things people love most of Virgin America onto Alaska Airlines' fleet, including mood lighting and music," says CEO Tilden. "And we're doing the same thing on the Virgin America fleet, just last month rolling out free movies and Free Chat on Virgin America flights, like we've had at Alaska Airlines since January. We also just announced our plan to install satellite WiFi across the entire mainline fleet."
Before the 2016 acquisition of Virgin America, Alaska Airlines maintained an all-Boeing 737 operational fleet built in the Seattle metropolitan area. The fleet comprised 156 Boeing 737 aircraft with an average age of 8.7 years.
Horizon Air and contractor SkyWest Airlines also fall under the Alaska Air Group umbrella, maintaining a regional operational fleet of 52 Bombardier Q400 aircraft and 10 Embraer E175 aircraft. In 2016 the group announced a purchase of 30 Embraer E175 aircraft, with delivery of seven as of summer 2017.
Alaska-owned Virgin America added a combined total of 65 leased Airbus A320s to the operational fleet, with most leases running through 2021. Alaska Airlines expects to merge these planes into its fleet sometime in 2019, when the airline anticipates the FAA will grant it a single operating certificate. With the purchase of Virgin America, Alaska Air Group now boasts 20,000 employees and 280 aircraft.
According to CEO Tilden, "We're making great progress on the integration with Virgin America. Our team is working hard to fulfill our purpose of creating an airline that people love. Since closing the deal, we've announced 30 markets, most in the Bay Area, growing our California footprint considerably. Our goal for California is to borrow on the strategy that has worked so well in the Pacific Northwest: fly non-stop to the top destinations our customers want to go."
To be sure, the sudden expansion and acquisition of aircraft other than Boeings created growing pains within the Alaska Air Group. Foremost, the company will need to decide whether it remains a mixed fleet or reverts to an all-Boeing 737 fleet. Obviously, the decision will impact pilot recruitment and training.
Then there's the issue of Virgin and Alaska having two different cultures. While Alaska is known for its punctuality and homespun hospitality, Virgin sports a stylish, urbane yet edgier look and feel. Can the two become one?
While asset and culture integration are challenging, so too are the issues of pilot compensation and pilot shortage. CEO Tilden cited the lack of pilots at the regional carrier Horizon Air as the reason behind fewer on-time arrivals and more delays and cancellations recently in the Northwest corridor.
Alaska's iconic livery — the Eskimo face painted on the vertical stabilizer — debuted in the early 1970s and received a facelift in January 2016.
"It's the same person, the same symbol — but he is bigger, bolder and more impactful," said marketing vice president Woerner. Tilden remarked how he felt the Eskimo was a personification of the company, a community with a rich history and a dynamic future.
ABOUT ALASKA AIRLINES
Route system: 117 destinations in four countries
Alliance: Codeshare agreements with some members of oneworld and with some other airlines
Loyalty program: Alaska Mileage Plan
Fleet: 280 aircraft including Boeing 737; Airbus A319, A320 and A321; Bombardier Q400; and Embraer E175
Markets: North America (United States, Canada, Mexico) and Central America (Costa Rica)
Hubs: Seattle (SEA), Anchorage (ANC), Portland (PDX), San Francisco (SFO) and Los Angeles (LAX)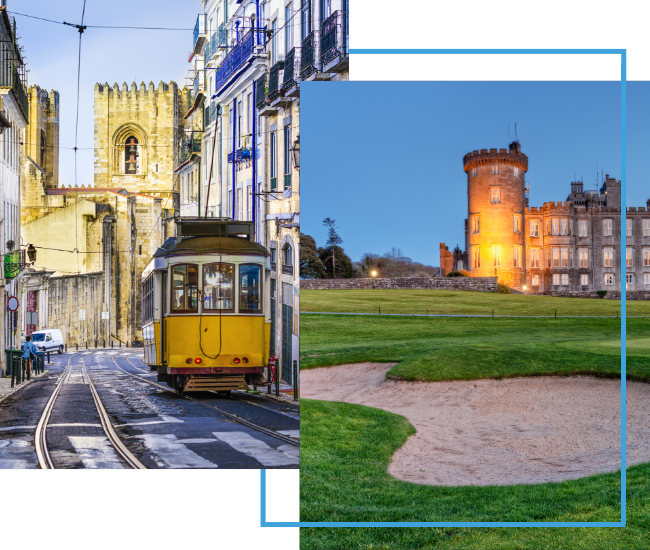 FX Excursions
FX Excursions offers the chance for once-in-a-lifetime experiences in destinations around the world.
Explore Excursions
If fabulous food and beverages are a must-have for any weekend getaway, then look no further than the City of Brotherly Love. Whether your palate has a penchant for vibrant Latin American fare or cozy French cuisine, whether you're an oenophile looking to swirl, sniff and sip your way around the globe or you'd rather sample farm-to-glass cocktails, Philly's got it all this fall. (With the exception of Bolo, which is a short taxi or Uber ride away and definitely worth the trip, the rest of these spots are all within walking distance of each other.)
Sponsored Content
The Global Business Travel Association (GBTA) believes business travel is a fundamental force for good and brings the industry together to connect, innovate and set new standards. With members from across the globe, GBTA engages the many voices of business travel to build a collective future, providing a platform for buyers and suppliers to come together, connect with peers, grow their network and shape the future of the industry.
From Santoríni to Dubai to New York, some hotels just have that "it" factor that draws visitors far and wide. For some hotels it's their proximity to popular landmarks and attractions, for others it's their amenities. But these hotels have something few can claim: a true room with a view.