Just when travelers believed tacked-on airline fees are getting a bit too excessive, a few airlines have considered charging passengers for filing complaints against them.
The scuttlebutt in the United Kingdom (e.g., British Airways, easyJet, Thomas Cook) is that guests who want to file a complaint against the airline and its services must pay a fee of up to £25, or approximately $33. The main reason for this new fee is because the Civil Aviation Authority recently pulled out of handling guest complaints and are leaving the dispute process to private mediation companies. With the implementation of a third party as part of the mediation process, the airline industry anticipates fewer court cases as they handle more issues directly between the passenger and the airline.
Because these mediation companies will charge for their services, the airlines are passing along that charge to the guest. The three aforementioned airlines signed agreements with the Centre for Effective Dispute Resolution in London, while other airlines like Turkish Airlines and Ryanair chose to sign on with other companies, some of which do not charge any fees for mediation.
If the claim is successful and the customer is to receive compensation for a filed complaint, the complaint fee will be refunded in full.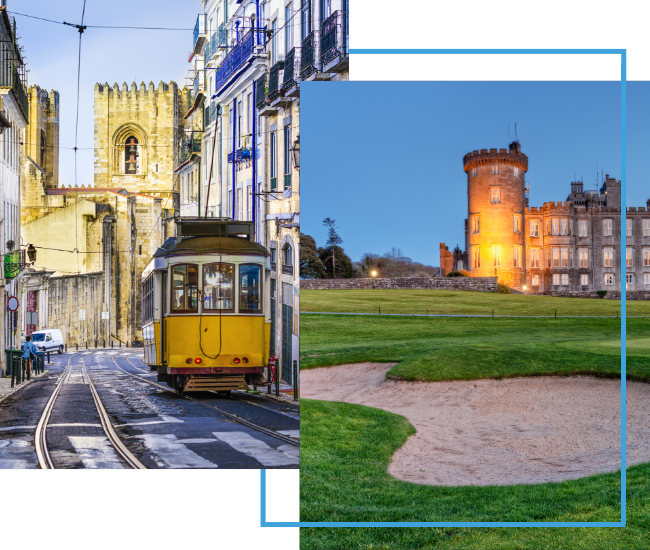 FX Excursions
FX Excursions offers the chance for once-in-a-lifetime experiences in destinations around the world.
Explore Excursions
If fabulous food and beverages are a must-have for any weekend getaway, then look no further than the City of Brotherly Love. Whether your palate has a penchant for vibrant Latin American fare or cozy French cuisine, whether you're an oenophile looking to swirl, sniff and sip your way around the globe or you'd rather sample farm-to-glass cocktails, Philly's got it all this fall. (With the exception of Bolo, which is a short taxi or Uber ride away and definitely worth the trip, the rest of these spots are all within walking distance of each other.)
Sponsored Content
Whether it's the people, the craic (fun) or the coasts, travelers always find something to love about the island of Ireland. What fills your heart?
From Santoríni to Dubai to New York, some hotels just have that "it" factor that draws visitors far and wide. For some hotels it's their proximity to popular landmarks and attractions, for others it's their amenities. But these hotels have something few can claim: a true room with a view.