AMERICAN AIRLINES IS GEARING UP for a busy year full of expanded services and new updates to everything from its routes to its AAdvantage program and in-flight menu. The airline made headlines when it announced 18 new routes for summer 2019, including seasonal flights to the summertime favorite Glacier National Park. Although most of these Montana- bound flights are from smaller and medium-sized cities operated by partner regional aircraft, American is also adding more seasonal flights to Paris (CDG) and Madrid (MAD) from Dallas/Fort Worth International Airport. It will add the second daily service to its existing route between American's hub at DFW to Madrid and Paris on a Boeing 787-9.
In March this year, American also kicked off daily service between Charlotte Douglas International and Germany's Munich Airport, as well as flights between Phoenix Sky Harbor International Airport and London Heathrow Airport. Spring also introduced new seasonal service between Philadelphia International Airport and Scotland's Edinburgh Airport. And in June American will kick off seasonal service from PHL to Berlin-Tegel Airport, Italy's Bologna Guglielmo Marconi Airport and Dubrovnik Airport in Croatia.
American Airlines also responded to the demand for more flights to Cuba and announced a new daily flight from Miami International to Antonio Maceo Airport (SCU) in Santiago de Cuba starting May 3. With expansion in mind, American Airlines stepped into Durango, Mexico (DGO), as the only U.S. carrier to serve customers between DGO and SCU. The routes will add to an already robust schedule of flights for American between Mexico, the Caribbean and Latin America from its Dallas/Fort Worth and Miami (MIA) hubs.
But it's not just new flights and an increase in seasonal activity. American Airlines also announced reductions in flights and routes. The airline will only operate flights between Chicago O'Hare International Airport and Narita International Airport three days a week instead of its usual daily schedule. The airline also suspended its non-stop service from Chicago O'Hare to Shanghai Pudong International Airport as well as Beijing (PEK) at the end of 2018. American will seek permission to fly to Beijing's new Daxing International Airport, expected to open this year.
THIS YEAR BRINGS EXPANDED investments across domestic airports for American Airlines, with a new $215 million maintenance hangar and ground equipment building at O'Hare. The new investment joins American's recent additions at ORD, including the new L-Stinger gates, Flagship Lounge, renovated Admirals Club lounges and new destinations and route expansions. In 2018 American added 18 new destinations to and from ORD including Venice (VCE), Vancouver (YVR) and Honolulu (HNL), with 12 new destinations coming in 2019, such as the anticipated non-stop service to Athens (ATH).
American Airlines and British Airways unified their operations at New York's John F. Kennedy International Airport Terminal 8. The new co-location is slated for completion in 2022 and will allow for enhanced service between New York and London and will bolster the two airlines' Atlantic Joint Business partnerships. American and British Airways already provide up to 70 flights a day between London and the United States, and their goal for co-locating at JFK will make service more convenient for leisure and business travelers looking for expanded, competitive service. The $334 million investment at JFK's Terminal 8 will also include the addition of five widebody gates, four adjacent widebody hard stands, enhanced baggage systems, new airport lounges, premium check-in space and upgraded concessions and retail offerings.
Los Angeles International Airport will see a $1.6 billion revamp of terminals 4 and 5, the airport's two busiest domestic terminals. The move marks American's largest individual investment at an airport in the airline's history. Travelers can expect to see a more efficient check-in and security process, an energy-friendly departure hall for increased sustainability, the latest technology and enhanced dining areas and shopping.
IN FEBRUARY AMERICAN'S first Airbus A321neo touched down at Pittsburgh International Airport from Hamburg (HAM) as the newest member of the fleet. The aircraft debuted customer flights between Phoenix Sky Harbor International Airport in Arizona and Orlando International Airport in Florida. American will also expand to include additional routes, including between PHX and Ted Stevens Anchorage International Airport and from Los Angeles to Hawai'i. Eventually, the new A321neo will begin the process of retiring Americans' Boeing 757s. The new aircraft seat 196 customers and include enhanced WiFi, power at every seat, free wireless entertainment and more capacity in its overhead bins.
AMERICAN'S CHANGES TO ITS AAdvantage program both increase required spending and expand its offerings and rewards. In January the airline started offering customers mile redemption in premium economy on international flights to and from Asia, Australia, Europe, New Zealand and South America as well as select domestic flights to and from Hawai'i and Alaska. Award levels also changed for Canada and Hawai'i, marking the Canada region as part of the 48 contiguous United States region award level.
However, mileage levels for travel to and from Hawai'i in premium cabins increased for most regions. Executive Platinum qualification and rewards also changed, with the Elite Qualifying Dollar increasing from $12,000 to $15,000 EQDs for the 2020 membership. Members reaching 150,000 Elite Qualifying Miles; 200,000 EQMs; and 250,000 EQMs can choose a reward instead of the automatic four system-wide upgrades currently offered. Choice of rewards includes system-wide upgrades; 40,000 bonus mile bump; or gift of AAdvantage Gold or Platinum status.
WITH AN EYE ON CUSTOMER service and comfort, American Airlines unveiled free in-flight access to Apple Music. Customers can now stream more than 50 million songs, playlists and music videos on all domestic flights equipped with the Viasat satellite. The move was a first for a commercial airline providing exclusive access to Apple Music through its complimentary in-flight WiFi access. To bolster the expanded music service, American also committed to installing more high-speed WiFi options on domestic aircraft, for full completion by the middle of 2019. Free live TV, free access to wireless entertainment and installing power at every seat on mainland aircraft and two-class regional jets continue to roll out during 2019.
American Airlines looked beyond offering more connectivity and entertainment to its customers and unveiled new luxury amenity kits. In collaboration with This Is Ground, Athletic Propulsion Labs and STATE Bags, the new luxury kits will feature Allies of Skin, Zenology and Baxter of California products, with rotating colors and offerings depending on the cabin. With business travelers in mind, each kit includes a leather accessory, skincare products and rotating bag styles in International Flagship First and Business classes.
Hungry travelers can expect a new menu with input from the chefs at the Mediterranean-themed Zoës Kitchen for service at the end of 2019. The cuisine will feature a menu of fresh and simple food including breakfast sandwiches with turkey bacon, egg slices and Calabrian pepper aioli on a waffle brioche bun, or a continental breakfast box that will include a waffle, hazelnut spread and fresh fruit. A lunch menu will offer fruit and cheese platters or sandwiches and wraps featuring Mediterranean slaw, manchego cheese, feta spreads and hummus, and a chocolate chip cookie. Travelers will pre-order their dishes online and pay for them in advance, with prices ranging from $8.99 for the fruit and cheese plate to $10 for a sandwich or wrap.
For 2019 American Airlines customers can ready themselves for new routes, expanding partnerships and enhanced comfort and offerings from top to bottom. Remember to check for seasonal route changes before booking, and pack extra earbuds for enhanced connectivity and in-flight entertainment options.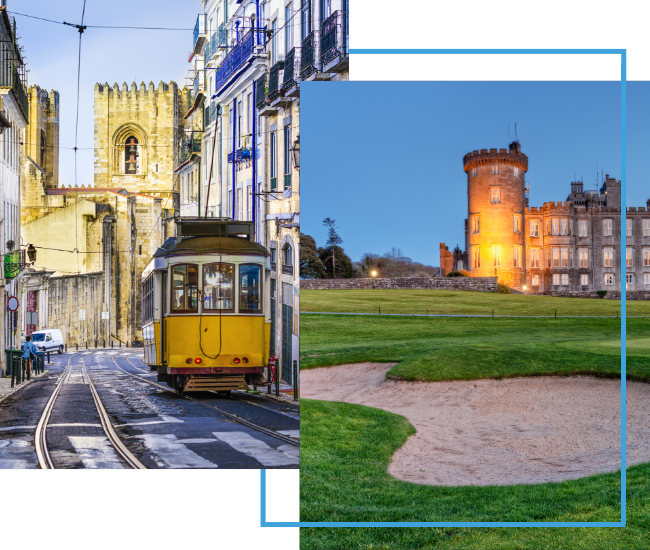 FX Excursions
FX Excursions offers the chance for once-in-a-lifetime experiences in destinations around the world.
Explore Excursions
Mazatlán, Mexico, has long been an attractive home destination for Canadian and American retirees, but, in recent years, young, digital nomads have also discovered the charms of this coastal city, finding inexpensive accommodations, beautiful weather and plenty of bandwidth for working remotely. The laid-back beach scene definitely eases the transition of relocating to Mexico's West Coast.
Sponsored Content
The Saronic or Argo Saronic Islands of Greece call travelers to explore its seven small islands and islets brimming with history, natural sites and more. With most easily accessible by boat, the islands' proximity to ports of Athens make the Saronic Islands an ideal destination for those preferring shorter boat rides. In fact, trips from Athens ports to the islands take only between 10 minutes and two hours, depending on the island you choose, making them perfect for day or weekend trips. From Piraeus port, you can access Hydra, Spetses, Aegina and Poros directly. Come explore these stunning islands with us and find the inspiration to plan your next trip to these islands. Hydra Hydra town curves around a slope overlooking the Argosaronic Gulf like an amphitheater and is considered one of the most romantic destinations in Greece. Most unique to the island is its lack of vehicles. People on the island get around on mules and donkeys as well as water taxis, making for a peaceful and laid-back day. Hydra lies a two-hour ferry ride from Piraeus port in Athens.
For its third year, Global Traveler awards the airline, cruise line and hotel brand best representing diversity, equity and inclusion within the travel industry. Over the past year Global Traveler analyzed many airlines, cruise lines and hotel brands to determine which companies prove most committed to changing the world through diversity and inclusion.