How often do you hear the phrase "an exciting time for us" uttered by a federal spokesperson talking about a government operation? But officials with both U.S. Customs and Border Protection and the Transportation Security Administration are practically ecstatic when discussing their respective Trusted Traveler programs, Global Entry and TSA PreCheck.
For nearly eight years, U.S. citizens and lawful permanent residents have been able to join Global Entry, an expedited customs clearance program for pre-approved, low-risk air travelers entering the United States. Participants may enter the country without routine CBP questioning, bypassing the regular passport control lines and instead using automated kiosks at designated airports.
The initial rationale was simple. With the increase in international travel, immigration and customs lines were overwhelming available officers. Traveler frustration was growing as border control lines at major airports ran upwards of three hours when several jumbo jets deplaned simultaneously. Something had to be done, and hiring hundreds of new CBP officers wasn't going to fly with a tightfisted Congress.
Averaging 80,000 applications a month, Global Entry now counts more than 2.7 million members. "For us, the more people in the program that we as a law enforcement agency don't have to focus on, the better we can deploy resources," says Ken Sava, director of Trusted Traveler Programs, U.S. Customs and Border Protection.
Global Entry applicants complete an online biographic form, rigorous background check and in-person interview with a CBP officer before enrollment. A fiveyear membership costs $100 and provides access to more than 560 Global Entry kiosks across 47 U.S. airports and U.S. pre-clearance locations in six countries. "We've done a great deal of work dissecting an officer's time," Sava says. For every traveler that uses a kiosk, it saves one minute. For a large airport processing 10,000 to 15,000 travelers a day, it adds up. Global Entry has reduced wait times more than 70 percent, with more than 75 percent of travelers using Global Entry processed in less than five minutes.
At the same time, Global Entry's goal is to make international arrival more efficient. Says Sava, "CBP is not going to get thousands and thousands more officers. We're struggling as it is to keep up with international air travel demand, and it takes a long time to hire and train an officer. CBP wants to redeploy resources and officers to higher risk travelers. That makes Global Entry a great advantage to us and the traveling public."
Of special interest to business travelers is the growth in reciprocity programs. Global Entry members may also apply for Viajero Confiable, a trusted traveler program operated by the government of Mexico that provides expedited processing at designated airports via the use of automated kiosks. Privium offers clearance for travelers at Amsterdam Airport Schiphol for an annual fee. The Basic program (€121, or about $135) offers fast lanes for border passage and security checks. The Plus program (€205, or about $229) adds lounge access and business-class check-in with 16 different airlines, even with an economy ticket.
U.S. citizens visiting New Zealand may use a dedicated lane arriving at Auckland, Wellington International and Christchurch International airports. Travelers simply present their Global Entry card, U.S. passport and arrival documentation. Likewise, those traveling to Germany can register for EasyPASS-RTP to utilize eGates at arrival and departure areas of six airports including Frankfurt, Munich and Berlin-Tegel airports.
The United Kingdom's Registered Traveller is another expedited entry program. Members may use eGates at U.K. airports, avoid lines and, similar to Global Entry, don't need to complete a landing card or interview with a U.K. Border Force officer. The service costs £70, or about $99, to apply and an additional £50, or about $71, per year thereafter. To qualify, a U.S. citizen must make four or more trips to the United Kingdom in two years.
The United States is negotiating reciprocity agreements with Japan, Singapore, Colombia, Peru and Switzerland. Also in the works is a plan to create a North American Trusted Traveler program for U.S., Canadian and Mexican citizens.
While Global Entry has proven invaluable to international business travelers, it is TSA PreCheck that has become the public darling. Conceived in October 2012 to identify low-risk populations in exchange for expedited security screenings, the program launched enrollment in Indianapolis in December 2014 and in January 2016 passed the 2 million mark.
At airport security, travelers with TSA PreCheck (all Global Entry members automatically become eligible for PreCheck) enter designated lanes and walk through a metal detector. They are not required to remove shoes, belts, 3-1-1 compliant bag, light jackets or laptops from bags. Besides the obvious appeal of breezing past long security lines, TSA PreCheck can chalk up its phenomenal growth to its easier application process.
Unlike Global Entry, which requires an in-person interview with a CBP officer, typically at an airport, TSA PreCheck applicants can enroll online, then visit one of more than 330 application centers nationwide, no appointment necessary, to submit fingerprints and provide identification. Only 40 centers are at airports. The others are at IdentiGo Centers, operated by MorphoTrust USA, the same company that produces 80 percent of driver's licenses and IDs and is used by truck drivers who need to be licensed to haul hazardous materials.
According to Nathan Tsoi, operations lead, TSA PreCheck Application Program, once an applicant visits an enrollment center, the fingerprints and biographical information are checked for citizenship, criminal history and any ties to terrorism. "If nothing disqualifies you, likely you'll be cleared and issued a Known Traveler Number in 30 days or less." The fee is $85 for five years.
Currently more than 150 airports have TSA PreCheck lanes, with 13 airlines signed on including Air Canada, Alaska Airlines, Allegiant Airlines, American Airlines, Delta Air Lines, Hawaiian Airlines, JetBlue Airways, OneJet, Southwest Airlines, Sun Country Airlines, United Airlines, Virgin America and WestJet. Choi says TSA is negotiating with additional airlines (who have to invest in their ticketing software and technology to participate), hoping to up that number in the next year.
Still, TSA doesn't intend to become a victim of its own success. When asked about the lengthening TSA PreCheck lines, Choi responds, "We are encouraged by the number of people who have applied while continuing to expand lane access as more travelers enroll. This is a success story. Not only do we make flying more tolerable, but we can use our limited resources to focus on high-risk travelers."
Business travelers who utilize Global Entry will be glad to hear CBP continues to evaluate and update its systems. "We want to make clearing immigration and customs even faster and more reliable," says Sava. "It may be five or 10 years, but we're looking at different biometric processes such as facial recognition or iris scans, maybe even an app on a smartphone."
And for those who have navigated the Global Entry application website, more good news. Sava reports it will be redesigned to be easier to navigate and more intuitive. Ultimately, CBP estimates it will top out at about 20 percent of travelers enrolled in a Trusted Traveler program. Says Sava, "When there is a better way to do it, we'll do it."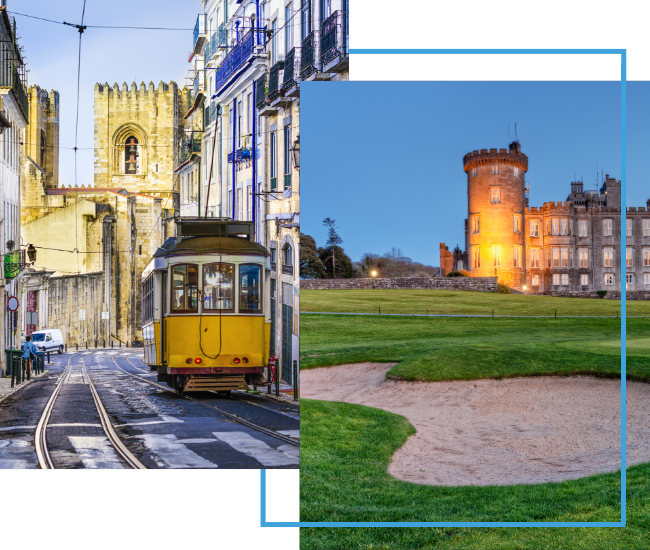 FX Excursions
FX Excursions offers the chance for once-in-a-lifetime experiences in destinations around the world.
Explore Excursions
Think of Tokyo and your mind may wander to the neon signs and bustling crowds of Shibuya and Shinjuku, or the tranquility of the Meiji Jingu shrine, but this huge city offers much to those who explore away from the main tourist areas.
Sponsored Content
United Airlines is in the midst of a major initiative to modernize its fleet over the next several years. After first announcing the plan in 2021, planes fitted with United's signature interior are finally beginning to appear across the airline's narrowbody fleet of Boeing and Airbus planes. United flyers are sure to notice these enhancements from the moment they step on board: Each new or updated plane sports remodeled seats, seatback entertainment screens for everyone, Bluetooth connectivity and more, all adding up to a better experience on every journey.
Automotive museums of all sizes will always capture the imaginations of car and racing aficionados. However, the best deliver a lot of substance beyond the machine itself. Some place an emphasis on science and technology or history, while others display iconic cars from film and television. Museums established and operated by the world's top automakers (think Mercedes, BMW, Audi and Porsche in Germany, and Toyota, Honda and Nissan in Japan) have built-in followings.