The global COVID-19 epidemic has shown the world how dangerous a pandemic can be to both people's health and their lives. The coronavirus, as it was known at the time it took over the world last March, effectively shut down the global economy, closing borders and canceling international flights even as scientists grappled with how best to quarantine, curtail infectious transmission and treat those with severe symptoms.
A year later we are still asked to curtail our travel, minimize social contacts, wear masks and maintain distance. As a result, people are now COVID-weary. But the emergence of several approved vaccines holds promise that a rebound of international travel might be possible without the stringent restrictions and quarantines in place in many destinations. And it can't happen soon enough. However, the challenge will be to restore public confidence in the safety of travel.
Recognizing the need to continue courting public confidence in safe travel, Delta recently extended its policy of keeping the middle seats unoccupied through April. Delta's chief executive, Ed Bastian, also hired a chief health officer as part of an overall move to brand Delta as a premium, health-conscious carrier. In a message that went to all customers, he expressed optimism and expected to see an "inflection point in the spring" as consumer confidence grows, vaccine distribution expands and travel restrictions ease.
President Biden's executive orders in January included speeding up production of personal protective equipment and supplies; increasing testing capacity; and requiring mask wearing during interstate travel in airports, airplanes, intercity buses and trains. This same executive order now requires all travelers to produce negative COVID-19 tests upon returning to the United States.
Overall, there seems to be general agreement that consistency and harmonization of rules and protocols regarding international travel is essential to restarting tourism. Plus, countries need to ease cumbersome restrictions and do away with constantly changing requirements. For example, I flew to Peru in March and, even though I was vaccinated, I still had to produce a negative COVID-19 test within 72 hours of departure. I also was required to quarantine for 14 days once I arrived in Peru. I had to fill out a health form questionnaire online before re-entering the United States.
Travelers will need to feel safe and secure in terms of their health being protected. Unfortunately, quarantines don't work well, as they are costly in terms of money and time. Without proper monitoring, many individuals fail to honor quarantine requirements. For those who need to work, the choice becomes one of whether they have the money to buy food or not.
Until recently, a mixed bag of negative COVID-19 tests, rapid testing and quarantines defined a patchwork approach by countries and businesses on how best to restart international travel. For now, the near future for travelers and the travel industry may be defined by proving either recent negative testing or having been vaccinated for the coronavirus.
Which brings us to the vaccine passport. Essentially, this documentation proves the traveler has been inoculated against COVID-19 with an approved vaccine. As of now, versions of a vaccine passport or pass are being worked on to incorporate negative COVID tests. The airlines, industry groups, nonprofits and technology companies are participating with the objective of digitizing the data so it can be presented on your mobile phone or in an app.
Already, countries are taking the initiative in launching vaccine passports. Denmark announced plans to launch its own digital vaccination passport in which a national website will confirm vaccinations, with a digital passport likely the next step. Estonia, Romania and the Seychelles say they will accept travelers who can prove they have been vaccinated, while Bahrain just launched a digital COVID vaccine passport for its citizens.
But science, research data and analysis first need to catch up with the global desire and need to massively vaccinate. The efficacy of vaccinations to prevent transmission should support the desire to restart international travel. According to Dr. Siddharth Mushrif, a Cincinnati nocturnist who treated COVID-19 inpatients since the start of the pandemic, "It is necessary to gather sufficient data that shows vaccinated people cannot carry the virus and do not transmit it if a vaccine passport is to be effective." He added that a vaccine passport as the way forward for future travel makes sense because people want to feel safe.
Dr. Mushrif emphasized, "To re-establish confidence in the travel ing sector, it will be necessary for people to vaccinate, maintain social distancing, use hand sanitizer often and continue wearing a mask." All this is necessary to have enough of the population vaccinated so herd immunity can take effect.
Herd immunity postulates that when a large part of the population becomes immune or resistant to the virus, the spread of the disease becomes unlikely. In other words, the chain of transmission is disrupted. Most scientists seem to think the threshold for the coronavirus may be 70 percent or higher. But no one is certain, and that percentage can differ based on new emergent strains that potentially start a new trajectory. In addition, the available COVID-19 vaccines are most effective at preventing serious illness, but that doesn't rule out the possibility vaccinated travelers could still spread the virus.
Barbara Land, executive director, Nevada Building Hope Foundation, hoped the Pfizer vaccination she received in January and February 2021 would enable her to safely go back to the Peruvian Amazon by March. After abruptly leaving last March when the country closed down, she now needs to continue with projects for the river villages that include building a high school in Ayacucho Village as well as sponsoring projects in arts, education, dance and sports, medical missions and student internship opportunities. But because of new strains emerging in the Amazon and an overloaded hospital and medical infrastructure, her vaccination status still doesn't make her feel safe.
"I was hoping to go back to the Amazon by April but am now postponing until June in hopes that the country has time to develop a more coordinated medical response to a recent resurgence of COVID-19 cases that have strained the system," Land said. For travel and tourism to restart in Peru, travelers need to feel safe and also need to know medical care is available should they get ill.
Most likely the future of travel will involve the need for people to either prove vaccination or deliver a negative COVID-19 test as a condition for travel. "Some countries will probably go for the travel vaccine passport for travelers who want to enter the country, while other countries may continue to use negative COVID-19 tests and quarantines," said Carla Viv, an American dentist who stayed behind last year in Peru to help the U.S. Embassy repatriate Americans. She added that the way we used to travel changed, and travelers will need to adjust to new protocols if they want to continue their journeys around the world.
Those who choose not to vaccinate may need to accept the outcome that they are not welcome on international flights, cruises and possibly at large spectator events. The world already has a precedent in denying travel to certain African countries unless travelers can show they have had a yellow fever shot.
Tony and Joanne DiBona of San Diego, avid travelers for decades, said they can't travel soon enough, as the pandemic put their favorite activity on strict hold for the past 15 months. "Since our early retirement, our greatest joy in life has been discovering new destinations around the world. Fortunately, we have now received both vaccine doses, so we are very much anticipating our next travel adventure. It brings back a sense of hope and joy to know we may be able to see our beautiful world again soon."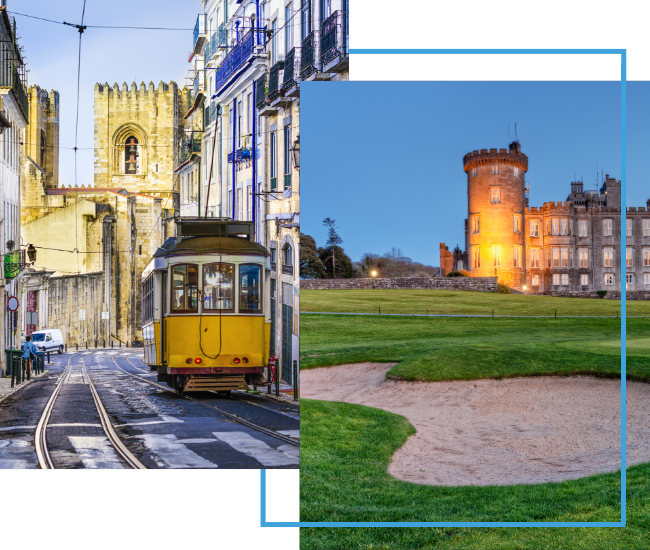 FX Excursions
FX Excursions offers the chance for once-in-a-lifetime experiences in destinations around the world.
Explore Excursions
As first-time restaurateurs, but with plenty of hospitality-related experience, Ria and Kevol (Kev) Graham were not entirely comfortable opening their first restaurant in the Brooklyn neighborhood of Williamsburg, where several upscale restaurants and 5-star hotel dining is just a block away. And to make matters worse, they opened in July 2020, when New York City was in the middle of the COVID-19 pandemic.
Sponsored Content
The Global Business Travel Association (GBTA) believes business travel is a fundamental force for good and brings the industry together to connect, innovate and set new standards. With members from across the globe, GBTA engages the many voices of business travel to build a collective future, providing a platform for buyers and suppliers to come together, connect with peers, grow their network and shape the future of the industry.
In addition to intimate settings, smaller staff-to-passenger ratios, and personalized food and beverage options, river cruises have the advantage of providing a deeper dive into a region's culture, food and history. The Rhine, Rhône and Danube in Europe and the Mississippi River and St. Lawrence in North America have much to offer travelers with their itineraries, tying together beloved cities and lesser-known destinations along their routes.