IN AN INCREASINGLY GLOBALIZED WORLD, one of social media and endless outlets for news dissemination, people and places feel closer together than ever. While this offers exciting opportunities, insight, situational awareness and human connection, it also unveils some of the real horrors communities around the world face on a daily basis — horrors difficult for many to ignore.
From natural disasters and war to poverty and resource depletion, the more people see, the more they want to help — and this is a complicated, albeit admirable, thing.
The combination of volunteering and tourism, or voluntourism, isn't a new concept but is one of the fastest-growing trends in the travel industry. A recent study by Tourism Research and Marketing, an independent British consultancy, found an estimated 1.6 million people volunteer overseas each year and spend an estimated $2.6 billion.
It's also an increasingly sensitive subject. Though wellmeaning on the surface, it comes under fire for its so-called self-beneficial nature, and it raises the question whether it causes more harm than good.
People travel the world in search of opportunities to "do good," to help people, protect the environment, spread awareness and advocate for social change — an undoubtedly romantic notion. Despite the beauty in this, though, the practice is often laden with hypocrisy and fraught with backlash.
Headlines and opinion columns overflow with scathing comments and claims of praise-seeking, false saviors and ill-informed actions. Journalist Jacob Kushner shared an interesting story for The New York Times in 2016, explaining a situation he witnessed in which a group of Christian missionaries were building a school in Haiti. Watching these people, he thought, "I couldn't help wondering if their good intentions were misplaced." Kushner points out these missionaries spent thousands of dollars to travel to Haiti and didn't even actually know how to build a school.
Situations like this raise several questions. Could the money spent on the trip to Haiti be better allocated to local organizations? Would the construction project have been more beneficial to a local contractor in need of work? Was an environmental impact study done for the project? Is building a school worthwhile when there are larger problems like lack of teachers and education funding?
The dilemma voluntourism poses is whether or not good intentions are effectively acted upon and whether or not these efforts have real, lasting, positive impacts on the communities in receipt of the volunteer efforts.
Often, voluntourism initiatives are short-lived. Whether it's a temporary medical clinic, an English language course, a river or forest cleanup or a construction project, if the efforts employed are not necessary or properly researched and conducted, the communities "served" are left with the potential negative repercussions long after the volunteers leave.
This being said, there are ways to travel in a socially and environmentally responsible, not self-serving and non-exploitative, way.
According to a study by Sustainable Travel International in partnership with Mandala Research, 60 percent of leisure travelers in the United States took a sustainable trip in the last three years. These travelers spend significantly more and stay longer; more than three-fifths feel they have a responsibility to make sure their trips do not harm a destination's people, environment or economy.
At the recent Ecotourism and Sustainable Tourism Conference in Ansan, South Korea, TripAdvisor announced the results of an eco-friendly travel survey of more than 700 U.S. travelers. Of those surveyed, 71 percent said they plan to make more eco-friendly choices in the next 12 months, compared to 65 percent the year before. However, while travelers are interested in sustainable practices, many feel they're not well enough informed on the subject.
I interviewed Jessica Blotter, CEO and co-founder, Kind Traveler, a socially conscious hotel booking platform, to make the case for eco-friendly voluntourism and provide helpful insight on the trend.
With a company mission to "transform the incredible collective of everyday travelers into a financial force that betters the health and wellbeing of individuals, animals and the environment," Kind Traveler allows users to give a $10 nightly donation to a local charity in the communities they visit.
With this laudable mission in mind, I asked Blotter what people can do to positively impact a destination, especially when it comes to the environment.
"You can search for hotels based on the environmental initiatives they have in place such as bee programs, EV charging stations, composting and more," she offered.
Other tips Blotter suggests for leaving a positive mark include "bringing your own reusable water bottle and avoiding all single-use plastics as much as possible (including drinking straws), bringing your own reusable bag to avoid plastic bags, use public transport or ride a bike, support locally owned restaurants, only purchase souvenirs from local artisans made from natural materials made without animal parts or skins and use locally operated tour companies."
For those planning a volunteer trip, choosing the right company or organization to travel with is key.
"One of the biggest mistakes people make when it comes to voluntourism is failing to align with an organization that has been vetted for creating a responsible and sustainable authentic impact to local communities," explained Blotter. "For immersive travel experiences that create a positive social impact to local communities, I love Visit.org, Lokal and Urban."
Social impact tour companies like Collette Vacations and G Adventures combine social and environmental projects with traditional tour experiences, partnering with local educational programs and local businesses. New Zealand-based International Volunteer Headquarters connects tourists with volunteer opportunities in more than 40 destinations; its Sustainable Coastlines volunteer program in New Zealand focuses on coastal and waterway conservation. Global Vision International makes sustainable, long-term contributions toward key global and local issues as defined in the United Nations Millennium Development Goals.
These incredible organizations, like so many others, promote responsible travel, implementing long-term projects to improve the well-being of local people and the local environment.
Tourism itself is often one of the most viable and sustainable development options for countries, but it poses challenges when it comes to overtourism. I asked Blotter how we can visit places prone to overtourism and have a minimal negative — or even positive — impact.
"By planning ahead and making responsible travel decisions that support businesses (hotels, tour operators, restaurants, shops) that are locally owned and managed with sustainability in mind, it's possible to help keep tourism dollars in local communities and support businesses that care about the planet."
Blotter added, "Consider exploring and staying in locations that are 'off the beaten path.' Rather than going to the popular tourist destinations in a particular city, consider visiting lesserknown destinations that are nearby and just as rewarding. Always remember to leave no trace and be respectful to locals."
Voluntourism is a trend defined by good intentions, but good intentions are just that — intentions. It's how we choose to act that makes a real difference. Different needs call for different actions, whether they be physical, educational or monetary. To engage in effective voluntourism, it's critical we educate ourselves on the true needs of the communities we visit. We have the luxury of endless information at our fingertips — use it, and use it well.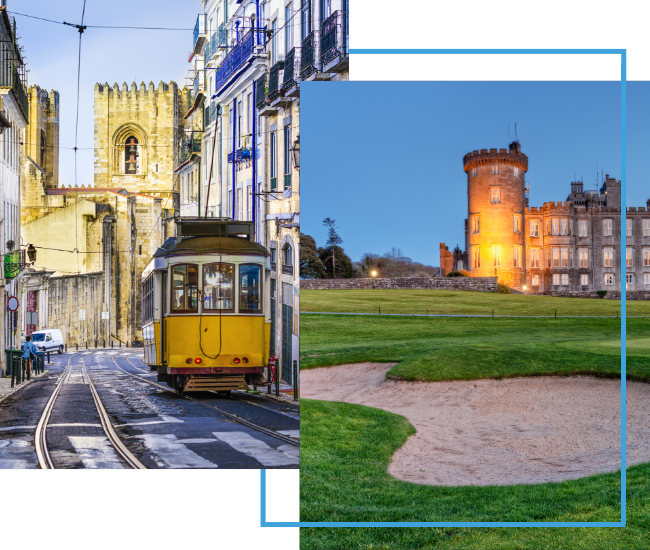 FX Excursions
FX Excursions offers the chance for once-in-a-lifetime experiences in destinations around the world.
Explore Excursions
There may not be snow in Los Angeles this season, but Waldorf Astoria Beverly Hills is certainly full of the holiday spirit, with Christmas, Hanukkah and New Year's events happening in the hotel's gorgeous event spaces.
Sponsored Content
In an increasingly digital and interconnected world, the Global Business Travel Association (GBTA) Convention remains an indispensable platform for business travel industry professionals seeking to make the most of the power of face-to-face connections. Taking place August 13–15 in Dallas, the 2023 GBTA Convention provides the unique opportunity for professionals and companies to join visionaries, thought leaders and industry experts for meaningful networking, cutting-edge insights and inspiring innovation.
Looking for fun things to stuff into the toe of a few holiday stockings? Here are some great choices: