Passengers flying LATAM in business or premium-economy class now enjoy new dining options on international routes. Menu items and a new wine list boast Latin American flavors and regional ingredients.
"Gastronomy, for many, is one of the most important aspects of the travel experience and is an enriching way to connect to a culture. At LATAM, we want to celebrate the ingredients and producers of Latin America. That's why our menu and wine selection reflect the identity and variety of flavors of the continent, which has become a world-renowned culinary destination," said Jerome Cadier, marketing vice president, LATAM Airlines Group.
Menu items differ for each region the airline flies from, resulting in a variety of dining experiences for travelers. The utmost effort is made to include ingredients of the highest quality.
When traveling from Chile or Argentina, passengers enjoy a menu focusing on Patagonian king crab, wheat berries and lucuma, just to name a few. Flights from Brazil offer up cobia, pirarucu fish and Brazil nuts. Peru, Colombia and Ecuador bring octopus, lamb and passion fruit to the menus. Routes outside Latin America are also participating, with flights from the United States featuring smoked salmon, oysters and organic chicken, and European routes including tastes of Iberian ham, Parma ham, monkfish and local cheese.
The new wine list in premium cabins exclusively feature wines produced in Chile and Argentina.
"Our goal was to create a wine list of international quality that represents the original wines and latest trends being developed in this part of the world. The list is the result of a comprehensive selection process involving more than 500 renowned and award-winning wines, carefully chosen to pair with our inflight menu," said Héctor Vergara, master sommelier and consultant, LATAM Airlines. "We also understand that at 30,000 feet the cabin pressure affects sensory perceptions. Therefore, we selected wines that are naturally more fruity, fresh and light-bodied — and express the characteristics of the grape — that passengers can enjoy more easily onboard."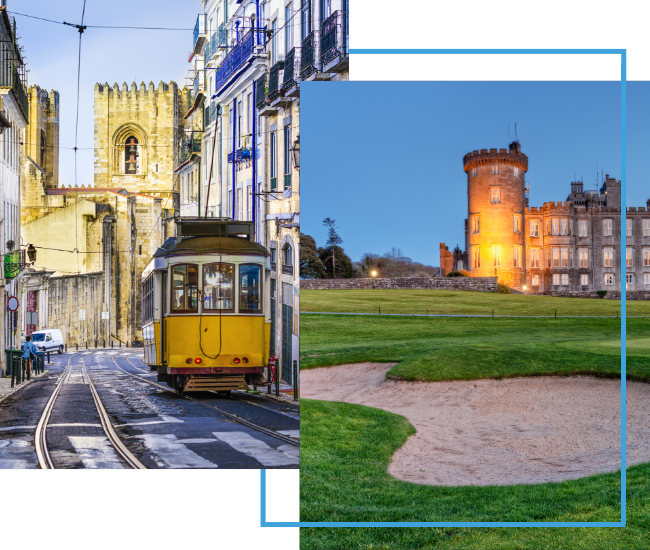 FX Excursions
FX Excursions offers the chance for once-in-a-lifetime experiences in destinations around the world.
Explore Excursions
There is something magical about sipping a glass of local wine while watching the sun slip into the Aegean Sea as the afterglow tinges traditional, white-washed Cycladic houses with glorious shades of rose, purple and gold. Ancient Greeks believed Helios, the Sun God, caused sunsets by driving his fiery chariot into the sea. Standing at water's edge in Mykonos, watching the sky slowly turn from purple to inky black, you almost believe it.
Sponsored Content
United Airlines is in the midst of a major initiative to modernize its fleet over the next several years. After first announcing the plan in 2021, planes fitted with United's signature interior are finally beginning to appear across the airline's narrowbody fleet of Boeing and Airbus planes. United flyers are sure to notice these enhancements from the moment they step on board: Each new or updated plane sports remodeled seats, seatback entertainment screens for everyone, Bluetooth connectivity and more, all adding up to a better experience on every journey.
The prospect of a post-visit treasure hunting session inside the shops of landmark museums such as the Louvre in Paris, the Uffizi Gallery in Florence and The British Museum in London can be irresistible. However, some of Europe's smaller and more unusual museums boast retail spaces with a surprising "wow" factor, often as well-curated as the galleries.