Cruise fiends who were willing to fork over a pretty penny to view some of the planet's most endangered landscapes recently took to the seas for a controversial yet exclusive journey on Crystal Cruises. Passengers sailed through the Northwest Passage, a region where global warming has been wreaking the most havoc on melting icebergs and a once impassable route now able to receive vessels as some of the land has melted away.
From Aug. 16–Sept. 17, the Crystal Serenity cruise ship spent one month traveling from Seward, Alaska, through the Northwest Passage before docking in New York City. The ship was the largest vessel of its kind to sail through this passage in the Arctic, a thoroughfare that connects the Pacific and Atlantic Oceans that has opened thanks to rising global temperatures.
Cruisers paid up to $100,000 for a ticket aboard this maiden voyage, and all guests were obligated to purchase emergency evacuation insurance as well, with a price tag of $44,500. Once on board, guests were able to take part in unique experiences like helicopter rides over glaciers and polar bear sightings.
The voyage has received criticism from some environmentalists who believe the large ship may ruin the rapidly disintegrating natural landscape throughout the Arctic. Despite the controversy, the once-in-a-lifetime cruise made it possible for passengers to view the effects of global warming and possibly encouraged them to get involved in environmental efforts.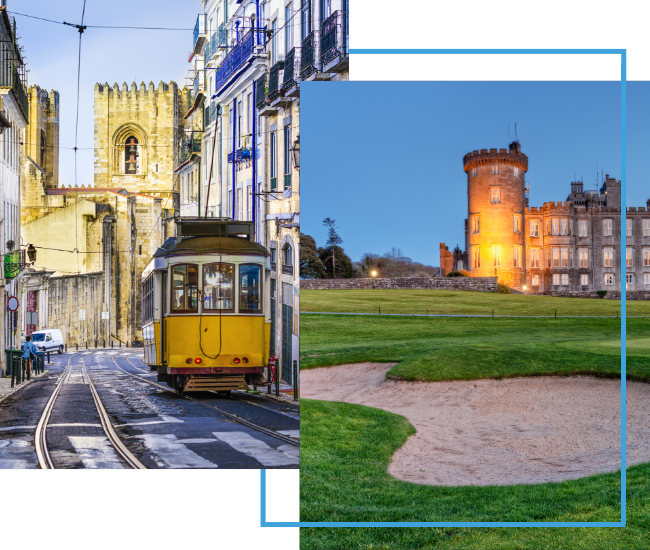 FX Excursions
FX Excursions offers the chance for once-in-a-lifetime experiences in destinations around the world.
Explore Excursions
Pleasant weather, autumn foliage and vibrant flowers are among the many delights awaiting nature lovers at botanical gardens and arboretums across the United States. However, some of these green spaces take on additional color this month and through Halloween when enterprising gardeners, landscape architects, management and other creative minds cast a spell with themed environments running the gamut from spooky to utterly bewitching.
Sponsored Content
Learning more about our readers' travel habits and preferences ensures Global Traveler delivers the content you desire. As the travel industry has adapted and changed over the last few years, it's more important than ever to connect. To best meet your short- and long-term travel content needs, please help us!
For travelers who love all things autumn, Crystal Springs Resort, New York City's closest destination resort, features special offers and experiences to meet the demands of everyone's fall bucket list. Located only 80 minutes outside New York City in Sussex County, New Jersey, Crystal Springs Resort offers a quick getaway to enjoy fall foliage. Are any of these new offers or experiences on your bucket list?