As Global Traveler celebrates the 13th annual GT Tested Reader Survey awards, we recognize those winners celebrating momentous repeat wins. The Hall of Fame reflects winners collecting the GT Tested Reader Survey award in the same category for the 10th consecutive year. New to the Global Traveler award landscape this voting season, Quint Status reflects those winners with a five-year consecutive win in their particular category.
As voted by our distinguished readers, the annual GT Tested Reader Survey awards celebrate the best of the best in the world of travel, honoring the readers' favorite airlines, credit cards, destinations, hotels and travel goods and services. GT's readers are seasoned travelers, flying in first and business class on domestic and international carriers and staying in 4- and 5-star properties around the world.
This year, two companies were inducted into the Hall of Fame and six companies reached Quint Status. The elite group is consistently recognized by our readers for providing the highest standards of service, a dedicated commitment to achieving excellence in their respective fields and looking ahead to new innovations.
EL AL Israel Airlines and Dubai Duty Free join the Hall of Fame for 2016. "The Hall of Fame awards are a significant honor, showing unusual loyalty to a brand for 10 consecutive years," said Francis X. Gallagher, publisher and CEO, Global Traveler. "Only a rare few have ever been entered into the Hall of Fame."
WINNING FOR THE 10th consecutive year, EL AL Israel Airlines takes home the award for Best Airline for Security. The airline upholds stringent security standards, ensuring the safest conditions for all passengers. It is recommended passengers arrive three to four hours before a flight when checking luggage and 90 minutes prior to a flight if bringing only a carry-on. Expect thorough questions from staff and meticulous screenings of luggage and examination of travel documents. To speed the process along, EL AL offers expedited checkin services online, via mobile and at check-in kiosks at the airport.
Dubai Duty Free tops the list once again for Best Duty-Free Shops. Founded in 1983, the company is responsible for the duty-free operations at Dubai International Airport. One of the largest travel retail operators in the world, Dubai Duty Free recorded $1.888 billion in sales in 2015. The company operates more than 100,000 square feet of retail space at Dubai International Airport, including Concourse D. The new concourse is a state-of-the-art facility serving 18 million passengers annually, taking Dubai Duty Free to a new level with a central location among restaurants and departure gates.
FOR THE FIRST TIME, Global Traveler honors winners with Quint Status. "The Quint Status awards honor those who have held onto their category win for five years, hence meeting a dramatic lead for their customer loyalty and brand," said Gallagher. Six companies join the elite group this year: Hainan Airlines (Best Airline in China), Lotte Hotel, Seoul (Best Hotel in South Korea), Ireland (Best Tourism Destination), United MileagePlus Club Card from Chase (Best Credit Card, Best Credit Card Rewards Program), Marriott Rewards Visa Signature Card from Chase (Best Frequent-Stay Affinity Credit Card) and Alaska Airlines Visa Signature Card from Bank of America (Best Frequent-Flyer Affinity Credit Card).
Hainan Airlines won Best Airline in China for the fifth consecutive year. The airline currently boasts 162 aircraft in operation, both for passenger and cargo transportation. Experience exceptional onboard service in Hainan's business-class cabin featuring 180-degree lie-flat seats, traditional Chinese menus, ample inflight entertainment options, Bvlgari amenity kits, VIP lounge access and private airport transport service in select cities.
For the fifth consecutive year readers voted Lotte Hotel, Seoul the Best Hotel in South Korea. The 5-star hotel is located near Myeongdong, in the heart of Seoul's Central Business District. Easily accessible via public transportation, the hotel offers amenities for business and leisure travelers including a variety of meeting spaces and multiple on-site dining options.
Explore Ireland, the Best Tourism Destination for the fifth year in a row. The country's diverse landscape and attractions provide a rich experience for visitors. See Ireland's beauty along the Causeway Coastal Route or the Wild Atlantic Way. Grab a pint in Dublin. Ireland has plenty to offer business and leisure travelers.
United MileagePlus Club Card from Chase is a double Quint Status honoree, taking home the awards for Best Credit Card and Best Credit Card Rewards Program. Members earn miles on each purchase and two miles for each dollar spent on tickets purchased from United Airlines. Additional benefits include United Club access, free first and second checked bag and no foreign transaction fees.
Best Frequent-Stay Affinity Credit Card goes to Marriott Rewards Visa Signature Card from Chase for the fifth consecutive year. Cardholders earn points on every purchase and five times the points at Marriott. Earn two points for each $1 spent at restaurants, car rental agencies and on airline tickets purchased directly from the airline.
Alaska Airlines Visa Signature Card from Bank of America won Best Frequent-Flyer Affinity Credit Card for the fifth consecutive year. As a signing bonus, cardholders receive 30,000 bonus miles if they make $1,000 in purchases within 90 days. Take advantage of three miles for every $1 spent on Alaska Airlines tickets, vacation packages, cargo and in-flight purchases.
Congratulations to all of the winners. Who will join the Hall of Fame and Quint Status club next year? Voting for 2017 is now live, so be sure to cast a vote for your favorites.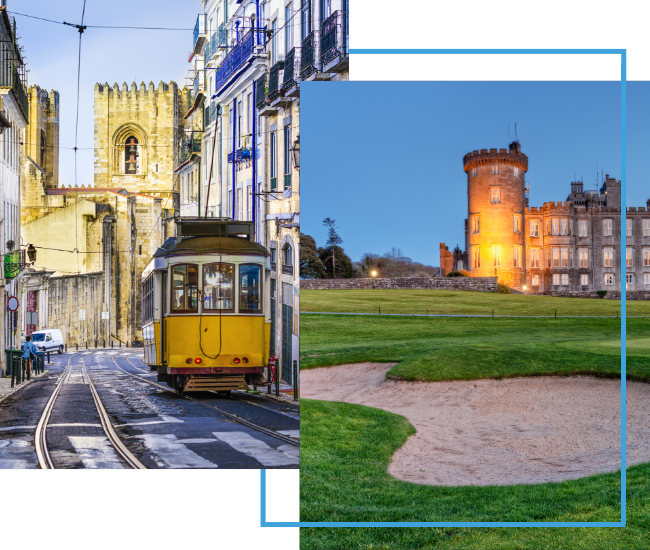 FX Excursions
FX Excursions offers the chance for once-in-a-lifetime experiences in destinations around the world.
Explore Excursions
Ever since opening in 2021, Nobu London Portman Square has served as the focal point for many gatherings, stays and experiences. This fall the hotel's Nobu Bar adds four more reasons to visit with an exciting array of offerings, menus and events.
Sponsored Content
The Global Business Travel Association (GBTA) believes business travel is a fundamental force for good and brings the industry together to connect, innovate and set new standards. With members from across the globe, GBTA engages the many voices of business travel to build a collective future, providing a platform for buyers and suppliers to come together, connect with peers, grow their network and shape the future of the industry.
There's no doubt the northern lights are awe-inspiring and spectacular. Unfortunately, they're also fickle and fleeting, and despite your best-laid plans of checking this item off your bucket list, sometimes Mother Nature's luminescent show just doesn't cooperate. But one cruise line has a new fail-safe in place.