Some 20,000 Airbnb bookings in New Orleans for the annual Jazz and Heritage Festival last month — 2.5 times higher than last year — led to some potential changes. The Louisiana State House of Representatives is considering a bill that forces anyone renting a property for fewer than 29 days to comply with regulations from the fire department, including installing fire extinguishers, smoke and carbon monoxide detectors and a map of building exits, just like hotels do. The measure failed, but it may crop up again in the next legislative session. If nothing else, it shows cities and states are paying attention to the huge uptick in Airbnb rentals recently. Hotel and inn operators who are losing out to the company are expressing a loss of revenue. Short-term rentals are actually illegal in New Orleans, but the law is seldom enforced. Other cities are struggling to regulate the Airbnb boom, and there have been arguments over the company's legality in New York City and San Francisco. Meanwhile, the company continues its huge growth around the world.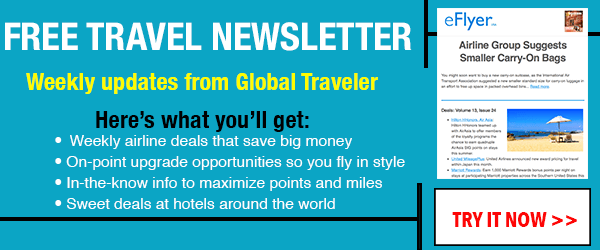 FX Excursions
FX Excursions offers the chance for once-in-a-lifetime experiences in destinations around the world.
I imagine that when writer Hans Christian Andersen mused, "Life itself is the most wonderful fairy tale," he was standing at the edge of Copenhagen's historic Tivoli Gardens, one of his favorite haunts, enlivened by the swirl of human happiness that surrounded him: children laughing; carousels spinning; games of chance played for prizes; lovers holding hands; hungry people whispering over sweets, hot drinks, beer and towering, open-faced smørrebrød, Denmark's quintessential sandwich. That fairy tale lives on today at the second-oldest amusement park in the world, a spectacle of folly architecture, bakeries, gardens, rides, restaurants, puppet shows and joy ... and which also happens to be one of the city's most storied places to convene for business.
Sponsored Content
Without a doubt, the pandemic changed the role of airports in the travel industry. Hamad International Airport's role evolved in many ways since the pandemic hit. Now, more than ever, airports are responsible for creating a secure passenger experience. As the gateway to Qatar and the world, the safety and wellbeing of staff and passengers has always been at the core of Hamad International Airport's strategy.
The restored Park Hyatt Toronto reopened its doors, bringing luxury, sophistication and glamour alongside a nod to the hotel's Canadian heritage. Alessandro Munge of Studio Munge collaborated on the hotel's refresh, drawing inspiration from Canada's seasons and natural landscapes.