Some 20,000 Airbnb bookings in New Orleans for the annual Jazz and Heritage Festival last month — 2.5 times higher than last year — led to some potential changes. The Louisiana State House of Representatives is considering a bill that forces anyone renting a property for fewer than 29 days to comply with regulations from the fire department, including installing fire extinguishers, smoke and carbon monoxide detectors and a map of building exits, just like hotels do. The measure failed, but it may crop up again in the next legislative session. If nothing else, it shows cities and states are paying attention to the huge uptick in Airbnb rentals recently. Hotel and inn operators who are losing out to the company are expressing a loss of revenue. Short-term rentals are actually illegal in New Orleans, but the law is seldom enforced. Other cities are struggling to regulate the Airbnb boom, and there have been arguments over the company's legality in New York City and San Francisco. Meanwhile, the company continues its huge growth around the world.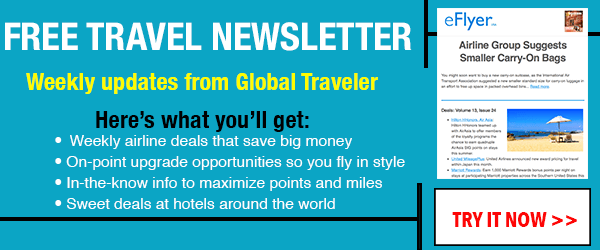 FX Excursions
FX Excursions offers the chance for once-in-a-lifetime experiences in destinations around the world.
It's time to start dreaming of your next trip. Here's some destination inspiration for you. Take a visual journey through Lima, Peru, with us.
Sponsored Content
When American travelers make plans to visit Portugal, Lisbon is usually their first stop.
The best food tours go beyond reliving a newly arrived traveler of having to figure out which restaurant or bar to hit first. They also provide context in explaining how a destination's crops and cuisine tie in with a place's historical events and different populations. During a vacation in Iceland, 20-year veteran tour guide and proud Madeira native Jaqueline Freitas was reminded of this when she put herself in the hands of a savvy Reykjavik guide leading a street food tour.