JW Marriott Hotels & Resorts has launched the JW Treatment, a Mother New York creative campaign reaffirming JW Marriott as Marriott International's cornerstone luxury brand. The treatment is a non-traditional, multi-faceted print, digital and video campaign inspired by founder J.W. Marriott's famous quote: "Take care of your employees and they'll take care of your customers."
The campaign was shot at the recently opened JW Marriott Venice Resort & Spa, showcasing the philosophy that luxury is created by people who love and are passionate throughout their lives. Hotel associates who offer the personal definition of the JW Treatment are featured in the creative. The campaign brings the brand's commitment to its philosophy to life.
"We are thrilled to partner with JW Marriott to bring to life the JW philosophy, which resonates deeply with us culturally here at Mother New York," said Peter Ravailhe, CEO, Mother New York. "With the JW Treatment campaign, we wanted to honor and showcase the unique level of passion and dedication that the brand puts into taking care of their associates so they, in return can offer an exceptional guest experience."
Some of the brand's most celebrated chefs including, Chef Giancarlo Perbellini, Thierry Blouet, Leo Cao and Chef Roger Fok are featured in the campaign, showcasing the brands playfulness and style. There are seven unique executions shot in black and white produced by Director Gustav Johansson, which shows how JW Marriott invests in its associates through innovation and in-depth service training, resulting in a positive guest experience.
The creative campaign visually captures the brand's essence and speaks to the guest passions of culinary, culture and health. Creative content showcases the brands strength in not only chef presence, but also Spa by JW, the brand's spa concept and their partnership with Joffrey Ballet. There will be a website re-launch in 2017.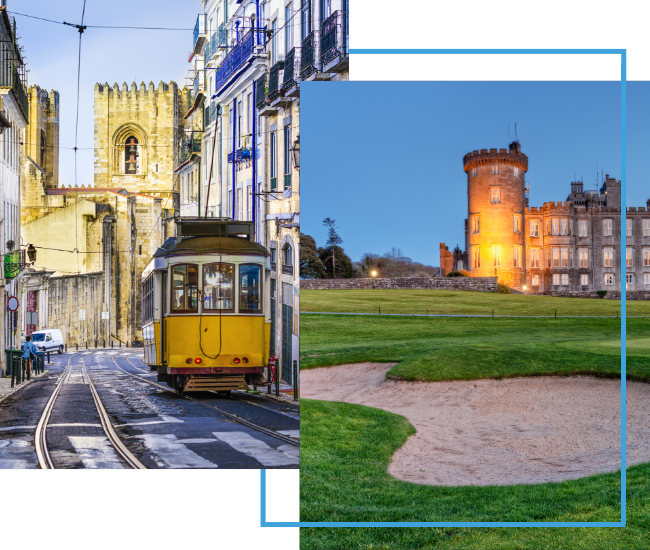 FX Excursions
FX Excursions offers the chance for once-in-a-lifetime experiences in destinations around the world.
Explore Excursions
Travel can take a toll on your body and soul; these products keep you looking (and feeling) good. From a clever shoe that puts a spring in your step (and is effortlessly easy to put on and remove) to a lightweight hair dryer and a night cream that works wonders on tired, dehydrated skin, here are three must-haves to tote on your next trip:
Sponsored Content
United Airlines is in the midst of a major initiative to modernize its fleet over the next several years. After first announcing the plan in 2021, planes fitted with United's signature interior are finally beginning to appear across the airline's narrowbody fleet of Boeing and Airbus planes. United flyers are sure to notice these enhancements from the moment they step on board: Each new or updated plane sports remodeled seats, seatback entertainment screens for everyone, Bluetooth connectivity and more, all adding up to a better experience on every journey.
Pleasant weather, autumn foliage and vibrant flowers are among the many delights awaiting nature lovers at botanical gardens and arboretums across the United States. However, some of these green spaces take on additional color this month and through Halloween when enterprising gardeners, landscape architects, management and other creative minds cast a spell with themed environments running the gamut from spooky to utterly bewitching.