ZERO-EMISSION, ELECTRICALLY powered commercial aircraft are still mostly sketches on the drawing board, but in many other ways the green future already arrived as travelers pass through the world's airports, travel the world's airlines and move between hotels where sustainability is no longer viewed as a novelty but as an economic necessity.
"It's the aviation industry that is leading this effort for the built environment," says Pat Askew, principal and aviation director, HKS, an architectural firm which designs airports around the world, including the ongoing renovation of Terminal 1 at San Francisco International Airport. "Every airport terminal is being designed now to be environmentally conscious and responsible."
Travelers might expect the Galápagos Ecological Airport, built in 2012, to be eco-friendly, and indeed the gateway to the abundant but fragile wildlife and natural beauty of the Galápagos Islands gets all its power from solar and wind energy sources. But it's just one of 44 airports worldwide achieving carbon-neutral status, according to the 2017–2018 annual report from Airport Council International's Airport Carbon Accreditation program.
Of these, Dallas/Fort Worth International Airport represents the only fully carbon-neutral airport in the United States: The world's fourth-busiest airport reduced its carbon emissions by 29 percent 2010– 2017 and cut its energy use by 38 percent, despite a 15 percent increase in the number of passengers in the same period.
Lighting, heating and cooling comprise a huge part of an airport's energy bill, and DFW cut its spending nearly in half through steps such as using technology to constantly monitor and adjust its climate-control system based on factors like passenger loads and time of day. It circulates cold water through pipes in terminals in the evening rather than running the air-conditioning system all night.
Not just big airports buy into leaner, greener operations: TAG Farnborough Airport, a private business airport in the suburbs of London, became the first certified carbon-neutral airport in the world in 2018, according to the Airport Carbon Accreditation program. As at other eco-friendly airports, converting incandescent and other energy-hungry lighting to low-powered LEDs played a large part in the airport's offsetting its carbon output. Other major steps include the use of electric vehicles in ground operations and giving workers bicycles to travel between buildings.
New airport projects also are built with sustainability in mind. The renovated Terminal 4 at Singapore Changi Airport, for example, has literally gone green with a wall covered in more than 100,000 plants. Expanded to four times its original size in January 2018, the Green Wall serves as natural and functional art: The mist watering system helps maintain the temperature inside the terminal.
Not only is the newly expanded terminal at Oslo Airport built with recycled steel, it also draws on Norway's chilly climate by storing snow in the winter to be used as a coolant in the summer.
Terminal 1 at SFO, slated for completion in 2022, proves another good example of how airports build with energy efficiency and environmentally sound practices as well as traveler comfort in mind, said Askew. The new facility reduces energy consumption by 50 percent while accommodating 10 million more passengers a year.
"We reduced energy consumption by using diffused air and radiant heating and cooling systems" in renovating the airport's B boarding area, Askew said. "Functionally, this saves electricity and gas, saves floor space and requires less maintenance and operations. In regards to sustainable design, this reduces energy use, reduces fan noise and ultimately provides better occupant comfort."
One after another in 2018, major hotel chains — IHG, Marriott, Hilton, InterContinental, to name some bigger ones — pledged to eliminate plastic straws and, in some cases, other single-use plastics, responding to campaigns like The Last Plastic Straw that highlight the environmental impact of plastics pollution, particularly in the world's oceans. Substitutes include paper straws and, increasingly, edible ones. Hilton, for example, uses straws made from pasta, seaweed and even lemongrass at its resorts.
The new Canopy Hotel Portland Pearl District placed water filling stations on every floor of the hotel, saving an estimated 30,000 plastic water bottles since it opened in June 2018. Reducing or eliminating plastics use is just one component of making a good hotel a green one, however.
"The elimination of plastic straws is a drop in the bucket of the overall problem," says hotelier and environmental activist Ewald Biemans, owner, Bucuti & Tara Beach Resort, Aruba, which became the first carbon-neutral resort in North America in 2018. "Plastic bags, any nonreusable plastics, pollution, emissions are all major issues. While it doesn't hurt, there has to be a starting point and awareness. … A hotel must have a nonreusable plastic policy. It must pay attention to emissions and all forms of pollution in every shape and form, reduction of energy and reduction of the waste stream."
Incentives for forgoing housekeeping services — and thus cutting the use of water and cleaning supplies — are becoming increasingly commonplace in hotels. The Green for Green program at Silicon Valley's Hotel Valencia Santana Row, for example, gives guests who stay two nights or more a $10 daily credit on days when they don't get their sheets and towels changed.
Environmental stewardship is a central part of the brand identity of 1 Hotels, launched in New York and Miami in 2015; expanded to Brooklyn in 2017; and with plans to open more properties in China, Mexico and Silicon Valley. "The 1 Hotels brand aims to show luxury travelers that they can live well, do good and connect with the world around them," says Barry Sternlicht, founder and CEO, 1 Hotels.
Citing research showing more than one in three travelers seek out information on hotels' environmental and social policies before booking, Hilton International announced plans last May to cut its environmental footprint in half and double its social impact investment by 2030. The plan includes reducing carbon emissions by 61 percent and water consumption and produced waste by 50 percent, buying food from sustainable sources and expanding a soap-recycling program with the goal of sending no soap to landfills.
Hilton also has been an active participant in the Hotel Kitchen Toolkit, an industry initiative to reduce food waste, developed by the World Wildlife Foundation in partnership with the American Hotel and Lodging Association and the Rockefeller Foundation. Building on a pilot program in which participating hotels cut their food costs by 3 percent and reduced food waste by up to 38 percent, the toolkit is being shared with hotels to nibble away at the 63 million tons of food wasted each year in the United States alone.
In 2019 sustainability isn't just about conserving energy and reducing waste, but also being mindful about where building supplies and food come from. The Urbana restaurant at the Kimpton Hotel Palomar in Washington, D.C., serves only sustainable seafood in accordance with the Monterey Bay Aquarium's Seafood Watch program, for example.
Bret Love, cofounder, Green Global Travel, sees 1 Hotels and Fairmont Hotels as among the leaders of a movement toward a more holistic approach to sustainability that goes beyond the important yet limited step of achieving LEED certification for energy efficiency. "LEED really only addresses the sustainability of the building itself rather than the location, the impact on the local community and the cultural heritage of the destination," says Love. The Global Sustainable Tourism Council, on the other hand, "also emphasizes maximizing social and economic benefits for the local community, enhancing cultural heritage and reducing negative impacts to the environment."
Resort owner Biemans says travelers seeking out a truly green hotel should look for certifications like Green Globe — but also for solar panels on the roof.
"A green hotel in 2019 would have a total energy management system and staff training in place and produce at least 30–40 percent of their energy via wind turbine, solar panels or other alternative sources," he said. "The hotel will have a waste management program to mitigate or prevent excessive waste stream to landfills. It will be involved in the community, teaching community preservation of nature, and lead by example. The hotel will have a food safety program and a food waste reduction program. For example, we reduced food waste by 30 percent and give the rest to a pig farmer."
"The hotel will work towards carbon neutrality, which we are grateful to have achieved in August 2018, but that doesn't mean the work stops," Biemans adds. "The hotel's mission needs to be to aid the world and community to mitigate climate change — knowing that the industry has this responsibility due to the nature of their product."
On the big-picture stuff — like eliminating the 859 million tons of CO2 emitted annually by commercial planes — the airline industry's progress is still mostly pie in the sky. Virgin Atlantic flew the first biofuel-powered flight in 2008, but experts say it will be at least 2030 before a hybrid fossil fuel/electric hybrid airliner takes flight, with zeroemissions flights an even more distant dream.
The International Air Transport Association, an industry group, says fuel efficiency improved by about 10 percent between 2009 and 2016, with new generations of aircraft about 20 percent more fuel-efficient than the jets they replace.
Unfortunately, overall carbon emissions continue to rise annually, due to the simple fact more people are flying than ever before. Airlines, however, made more modest efforts to improve their environmental impact, akin to some of the changes in the hotel industry.
In 2018, Delta Air Lines announced a plan to eliminate 300,000 pounds of waste by replacing plastic stirrers and straws with alternatives made from bamboo and birch wood, and offering those only by request. American Airlines similarly replaced plastic stirrers with bamboo ones, and Alaska Airlines also eliminated the use of plastic straws.
In January, the Portuguese airline Hi Fly announced its intention to become the world's first plastic-free airline, saying it would cease use of all disposable plastic in 2019.
More exotically, EVA Air and Emirates both began using blankets made from recycled plastic bottles, and Delta recycled its old uniforms into backpacks, travel kits, passport covers and other travel accessories, while Southwest released a line of travel bags and accessories made from recycled seat leather.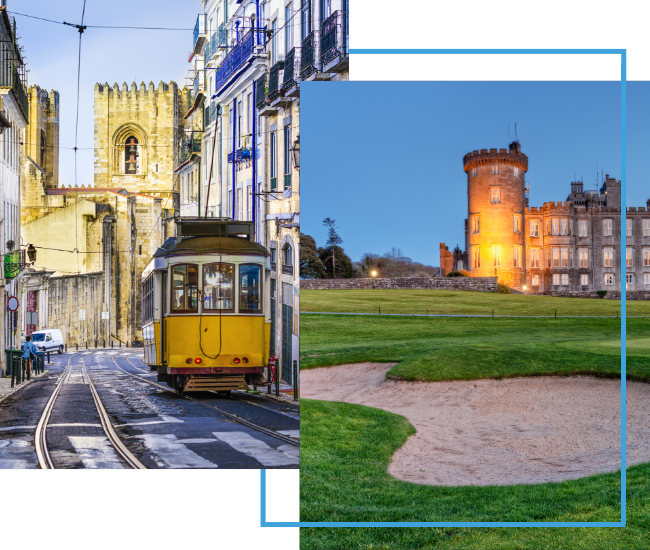 FX Excursions
FX Excursions offers the chance for once-in-a-lifetime experiences in destinations around the world.
Explore Excursions
There's no doubt the northern lights are awe-inspiring and spectacular. Unfortunately, they're also fickle and fleeting, and despite your best-laid plans of checking this item off your bucket list, sometimes Mother Nature's luminescent show just doesn't cooperate. But one cruise line has a new fail-safe in place.
Sponsored Content
Nashville's once-modest skyline continues to evolve as its luxury market grows. Lavish hotel properties are added to the landscape while acclaimed chefs stake claim in the robust culinary scene and premier cultural offerings round out the city's repertoire.
Think you need a degree in sailing to enjoy a yachting holiday? Dream Yacht Worldwide, a leader in yacht charters, wants you to relax and enjoy the journey. Newly expanded to include the British Virgin Islands, Martinique, Tahiti and the Seychelles, the "Easy Crewed" offered by Dream Yacht Worldwide also include charter options in Greece and Croatia.