TALK ABOUT LONGEVITY! For an astounding 85 years, Turkish Airlines, in one incarnation or another, has had passenger airliners in the sky. Established May 20, 1933, as State Airlines Administration, the fleet consisted of five small propeller airplanes with room for not more than seven passengers. One of these planes was a Curtiss Kingbird, with a maximum speed of 143 mph and a range of 415 miles. Both its engines generated around 300 horsepower, as compared with a single engine of a Boeing 777, which generates 110,000 horsepower.
In 1938 the airline changed its name to State Airlines General Directorate, remaining so until 1955, when it took on its present name of Turkish Airlines. Over the years, the original five aircraft grew to a fleet of more than 300 passenger and cargo aircraft flying to more than 300 destinations worldwide. In 2017 more than 68 million passengers traveled on Turkish Airlines.
Turkish Airlines continued to grow and flourish until 2016 when a failed military coup, a resultant purge of deserters and a wave of attacks by Islamic State terrorists made travelers jittery about flying on Turkish Airlines through İstanbul. When bombers struck İstanbul's Ataturk Airport in June 2016, the situation went from bad to worse. Thousands of potential Turkish Airlines passengers chose other carriers, and the airline showed its first annual loss in recent memory.
Despite these considerable setbacks, Turkish Airlines plowed ahead in its effort not only to repair the airline's reputation and productivity but also to make it better. The first half of 2017 didn't show any improvement, but during the second half of that year confidence grew that the Islamic State was in terminal decline, and the endof- year figures were close to breakeven. Since then, figures continue to slowly improve as the airline forges ahead with new plans.
M. İlker Aycı, chairman of the board and the executive committee, Turkish Airlines, says the airline's balanced growth trend continued in 2018, with a new hub airport, additional aircraft and a booming cargo business all pointing to a bright future. He further explains, "We are targeting to reach 74 million passengers this year, increase our capacity 5–6 percent to reach 183 billion Available Seat Kilometers, and our load factor is expected to be close to 80 percent. Our cargo target is 1.3 million tonnes. So we are already experiencing the excitement of taking a major step forward in 2018."
To further boost sales numbers to their pre-2016 levels, Turkish Airlines changed advertising agencies and launched a new celebrity ad campaign. The first commercial featured actor Morgan Freeman and debuted during the 2017 Super Bowl. It cleverly emphasized that Turkish Airlines serves more countries than any other airline. And in response to those travelers still nervous about visiting Turkey, the ad made a case for using İstanbul merely as a connecting point. During the 2018 Super Bowl more than 100 million viewers watched as Turkish Airlines' second celebrity commercial — this one featuring TV star and Turkish-American cardiothoracic surgeon Dr. Mehmet Oz — made its debut. Once again, Turkish stressed its international route map, though more indirectly this time. To quote Ahmet Olmuştur, chief marketing officer, Turkish Airlines, "As the airline that flies to more countries than any other, we strongly believe that our mission is so much more than bringing our passengers to their destination. We actively encourage them to discover the world and, through it, discover themselves."
In August 2017 Turkish Airlines launched its new Stopover Project. Economy-class passengers traveling on Turkish Airlines with a stopover of 20 hours or longer in İstanbul are eligible to receive one-night complimentary accommodation at a 4-star hotel, including breakfast. Business-class passengers are eligible for two nights at a 5-star hotel with breakfast. So far, more than 14,000 passengers have taken this opportunity to experience İstanbul on their way to or from their final destination.
In June this year, Turkish Airlines introduced its domesticproduction Wireless In-Flight Entertainment System, making it the first airline to use this system, entirely developed by Turkish engineers in cooperation with Turkish Technic Inc. and Havelsan.
Passengers will be able to connect to this system, initially applied on Turkish Airlines' 44 narrow-body aircraft, via their personal electronic devices, thus eliminating seatback screens. Passengers must install the app, named Wi-Fi Entertainment, on their smartphones before the flight. In addition to the mobile devices, passengers will also be able to use the wireless system on their laptops by using Google's Chrome browser. The system will allow passengers to access more than 250 films; 700 TV shows; 2,000 music albums; 19,000 songs; and other media content.
In July Turkish Airlines signed an agreement with American Express Global Business Travel, one of the world's leading agencies for corporate travel. This meant expanding its existing regional collaboration to a global partnership and providing Turkish Airlines with top-level status by Amex GBT.
In the awards department, this year Turkish Airlines was voted one of the world's best airlines in three categories, according to TripAdvisor travelers: The Major Airline in Europe, Best Economy Class in Europe and Best Business Class in Europe. Bryan Saltzburg, senior vice president and general manager, TripAdvisor Flights, says, "As the airline industry introduces new fare products and a widening array of in-flight offerings, consumers continue to seek out the carriers that deliver value and a quality experience. The Travelers' Choice awards for airlines recognize the carriers that exceed passenger expectations and receive top marks from travelers."
What's in the works for Turkish Airlines in the next couple of years? For starters, there's the opening of the Istanbul New Airport this month, with the hope this will increase service quality and growth while working toward long-term goals. Bilal Ekşi, general manager, Turkish Airlines, says flights will be closed in both airports for an 18-hour period as the airline moves 120 empty aircraft to the new airport. "We will start our operations in the new airport with 10 percent capacity in the first two hours and end the day with 50 percent. On the second day, we plan to reach 75 percent and then full capacity on the third day," he says.
Other plans for the future include the purchase of new aircraft, including at least 25 Boeing 787-9 Dreamliner aircraft, the fastest-selling twin-aisle airplane in Boeing history, and at least 25 Airbus 350-900 aircraft. This will allow Turkish Airlines to focus on markets it couldn't enter previously. And besides continuing to add destinations to its growing list, it will increase frequencies and improve connection quality.
Long-term, Turkish Airlines strives to serve 120 million passengers a year with a fleet of 500-plus aircraft by 2023. A lofty goal, but considering Turkish Airlines' impressive history, totally attainable.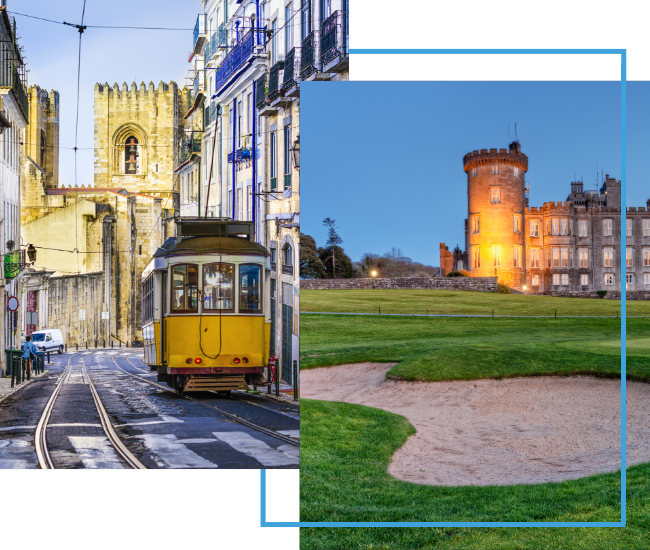 FX Excursions
FX Excursions offers the chance for once-in-a-lifetime experiences in destinations around the world.
Explore Excursions
There's no doubt the northern lights are awe-inspiring and spectacular. Unfortunately, they're also fickle and fleeting, and despite your best-laid plans of checking this item off your bucket list, sometimes Mother Nature's luminescent show just doesn't cooperate. But one cruise line has a new fail-safe in place.
Sponsored Content
From the moment you step onboard Air Tahiti Nui's Tahitian Dreamliner, you will be transported to The Islands of Tahiti. The French Polynesian carrier considered every detail to awaken its passengers' senses, creating the feeling you are already on the Islands while 30,000 feet in the air.
Think you need a degree in sailing to enjoy a yachting holiday? Dream Yacht Worldwide, a leader in yacht charters, wants you to relax and enjoy the journey. Newly expanded to include the British Virgin Islands, Martinique, Tahiti and the Seychelles, the "Easy Crewed" offered by Dream Yacht Worldwide also include charter options in Greece and Croatia.