Only a decade ago, the idea of staying in a stranger's spare bedroom or offering a ride to an unknown person was almost unheard of. Conflated with couch surfing and hitchhiking, they were seen as activities for backpackers and college students rather than the general population — at least that's how potential investors who turned down Airbnb and Uber viewed things. As it turned out, the "sharing economy" — the term spread in the late-2000s to describe the peer-to-peer marketplace for goods and services — is for everyone, whether a family visiting Europe on summer vacation or a business traveler who needs a ride to the airport during rush hour. With Airbnb valued at more than $25 billion and Uber at more than $60 billion, it's rare to meet a traveler who hasn't participated in the sharing economy. The most popular application for ridesharing in the United States (and increasingly in cities all over the globe), Uber surpassed both taxis and rental cars on Certify expense reports for the first time in 2015. Along with its chief competitor, Lyft, the ridesharing giant accounted for more than 40 percent of business travelers' rides last year. And while the popular app is intended for short trips, similar services that offer inter-city rides and car rentals from private owners are gaining popularity.
Taking a page from Airbnb's successful marketing, peer-topeer car rental company RelayRides rebranded itself in 2015 as Turo, a platform for finding not only cheaper rates than traditional car rentals but also unique rentals that can't be found anywhere else. Travelers can arrange for car owners to meet them at the airport, skipping long rental car lines, and choose from categories such as "Fuel Sippers" (electric cars and hybrids) or "Fast and Fun" (sports cars such as Porsche or Maserati). Operating in 20 countries and quickly expanding, the world's largest long-distance ridesharing platform, BlaBlaCar, offers an antidote to slow bus rides and expensive rail journeys in countries like France, Germany and the United Kingdom. Riders and drivers alike can list preferences such as whether they like to chat or listen to music in the car. On a recent trip in Spain, my husband and I used the BlaBlaCar app to arrange a short ride from Seville to Cordoba, arriving more quickly and at half the price of bus fare. Not only did we get the chance to practice our Spanish, but our fellow passenger invited us to join her for lunch at a local restaurant. The first broadly successful marketplace for vacation home sharing, HomeAway, founded in 2005, has since acquired nearly two dozen smaller websites, including VRBO .com and BedandBreakfast.com. Currently the company offers more than 1 million rentals, ranging from barns and farmhouses to castles and villas, in 190 countries.
Initially, HomeAway operated on a subscription fee model, requiring homeowners to pay an annual subscription fee in order to list their property on the company's website. However, in 2013 the company introduced a performance-based option, allowing property owners to choose a pay-per-booking model that pays HomeAway a 10 percent commission on each booking in lieu of the annual fee. Within five months, the number of listings grew by 20 percent under the new free-listing model. While we haven't listed a rental on HomeAway, my husband and I recently booked a HomeAway stay for a weekend in Granada, Spain. Of the thousands of rentals available in and around Granada, I filtered the results first by size — many of HomeAway's rentals feature multiple bedrooms for families or large groups of friends. After narrowing the options to properties with fewer than two bedrooms located within the historic Albaicin neighborhood, I settled on an apartment within a historic three-floor building owned by a British family. The apartment proved every bit as nice as the photos and glowing reviews from other travelers indicated, featuring original wooden beams, a fully equipped kitchen, two spacious bedrooms and a sunny private patio. Since most of the listings in Granada accommodate at least four people (and some as many as two dozen), we resolved to return again through HomeAway when family members visit in the future. In December 2015, travel booking site Expedia acquired HomeAway for $3.9 billion to displace Booking.com as the world's largest lodging seller. With the acquisition — Expedia's largest ever since it began acquiring smaller sites such as Hotwire and Travelocity — the booking giant will no longer watch from the sidelines as travel sharing competitors like Airbnb become increasingly popular. At the same time, HomeAway announced it will change its business model midway through 2016 to add a booking fee for consumers, similar to Airbnb's model (which charges a fee to both consumers and property owners).
Now the largest player in the home sharing niche, Airbnb draws travelers with an eye to both saving money and meeting locals in their destination. Among the more than 1.5 million listings in 190 countries on the Airbnb website, consumers can find both houses/apartments that can be rented in their entirety and bedrooms within a host's home. In 2011, three years after Airbnb's inception, only one in 10 U.S. travelers reported having rented all or part of a private dwelling. By 2014 that number jumped to one in four. My husband and I stayed at our first Airbnb in 2012, forgoing a bland hotel room for a private room at a colonial-style house in Bangkok's city center for about $20 a night. Since then, we've stayed at a poolside bungalow in Bali; a Victorian home in Savannah, Ga.; a Georgian flat in Edinburgh; and a tree house in Tulum, all through Airbnb. Most recently, we rented our Chicago apartment for a month while we traveled in Guatemala. Though we never met our guests (a German couple doing short-term book research in the United States), our correspondence through the Airbnb site helped us feel comfortable renting our home to them. Best of all, the income from renting our apartment covered the cost of our own Airbnb stay that month. As stories emerged about hosts' homes being trashed by guests throwing wild parties or burgled by renters posing under fake identities, the company had to offer secondary insurance to hosts (Airbnb recommends hosts obtain their own insurance that covers potential damages by guests) in the face of public backlash. In 2011 the company established its Airbnb Host Guarantee, which covers property loss or damage due to vandalism and theft for up to $50,000. Much like Couchsurfing.com, which predated the sharing economy by offering spare bedrooms (or couches) free of charge, Airbnb relies on hosts and guests to review one another in order to provide insight for other users. As a traveler, I'm more likely to choose a lodging where the host received 5-star reviews and am reticent to stay at one that's never been booked. While safeguards for consumers and owners are far from perfect, the company will have to continue to refine the process as more and more people replace traditional trips with travel sharing.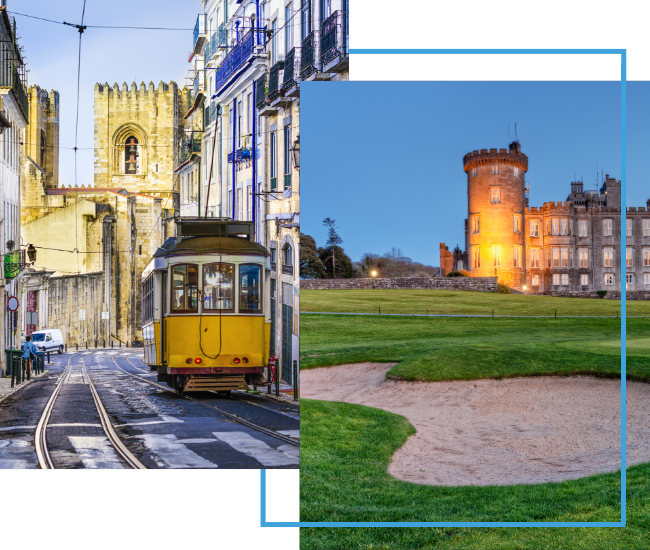 FX Excursions
FX Excursions offers the chance for once-in-a-lifetime experiences in destinations around the world.
Explore Excursions
There is something magical about sipping a glass of local wine while watching the sun slip into the Aegean Sea as the afterglow tinges traditional, white-washed Cycladic houses with glorious shades of rose, purple and gold. Ancient Greeks believed Helios, the Sun God, caused sunsets by driving his fiery chariot into the sea. Standing at water's edge in Mykonos, watching the sky slowly turn from purple to inky black, you almost believe it.
Sponsored Content
Are you looking to enhance your business trip with a little leisure? Look no further than Portugal, a country renowned for its captivating blend of history, culture and natural beauty. And with TAP Air Portugal, you can effortlessly transform your business trip into an unforgettable bleisure adventure. Discover why Portugal and TAP Air Portugal are the perfect combination for an enriching and rejuvenating experience.
The prospect of a post-visit treasure hunting session inside the shops of landmark museums such as the Louvre in Paris, the Uffizi Gallery in Florence and The British Museum in London can be irresistible. However, some of Europe's smaller and more unusual museums boast retail spaces with a surprising "wow" factor, often as well-curated as the galleries.