Stuck in the Dark Ages. Byzantine. Complicated. Opaque. These are just a few responses from travel industry experts when asked to describe the current state of airline and hotel loyalty programs. And yet program enrollment continues to grow, often at a record pace, proving, once again, we love our points.
On the airline front, the biggest change comes from American Airlines' AAdvantage. As of Aug. 1, American-branded flights earn award miles based on ticket price rather than distance flown. This follows in the footsteps of United MileagePlus and Delta SkyMiles.
While short domestic flights won't require as many points as in the past, for the most part travelers will redeem more points for international destinations. For instance, American reduced the number of miles needed for a one-way business-class ticket on short flights, from 25,000 to 15,000 points. But a business-class ticket to Europe now starts at 57,500 points, up from 50,000; and first-class Europe tickets start at 85,000 points, up from 62,500.
"Business travelers are 'hurt less' by frequent-flyer program changes, but not 'better off,'" says Gary Leff, founder, View From the Wing. "Awards are more expensive, especially premium cabin international awards, and upgrades are harder to get than ever. Basics, such as extra legroom, are now being marketed as 'upgrades.'"
It's no surprise airlines are becoming less generous to elite members because planes are full. Chris Lopinto, president and co-founder, ExpertFlyer, concurs, "The consolidation of carriers such as Alaska Airlines buying Virgin America and the increase in passenger load means airlines have no incentive to give you a good seat without your paying extra."
For travelers who find it difficult to determine how many points/miles are needed for an upgrade or free ticket, it's only going to get worse as airlines start to implement semi-dynamic pricing based on inventory, flight time, demand and destination. Looking for an awards chart on the Delta SkyMiles website? You won't find one. Only by checking flight availability (pretending to book a ticket) can you determine points required.
What if a frequent-flyer program isn't meeting your needs? "Vote with your wallet and educate yourself," advises Lopinto. "The airlines win if you don't know how the game works." See if another carrier will match your elite status if you are willing to switch. Even better, consider dumping that co-branded credit card for one that allows you to transfer points to multiple airlines, then join the loyalty programs for every airline you fly. Leff says there is real value to be found and more upgrades available on carriers such as Singapore Airlines or Korean Air when you redeem directly through their frequent-flyer programs.
Not all loyalty news is gloomy. On the hotel side, brands are retooling programs to attract and retain more business travelers. "The demographics of business travelers and, as a result, loyalty programs are changing," says Scott Weller, vice president, marketing and communication, Sonesta International Hotels Corp. Hotels are starting to feel the influence of millennials, a group more focused on having a unique experience and sharing it with their friends. Hotel brands no longer have the option to rest solely on their point programs.
In early 2016, Choice Hotels' Choice Privileges rolled out a complete redesign offering free nights for fewer points at more than 1,500 hotels, and redemption of miles for gift cards at 80-plus retailers and restaurants instantly through digital e-cards.
Wyndham Rewards uses a simple formula: Earn a minimum of 1,000 points for every stay; 15,000 points equals one free night at any brand hotel or resort. In addition, every time members redeem points at one of Wyndham Rewards' top 25 global destinations, the program offers credits toward a local experience, from theme parks or city tours to indoor skydiving in Orlando or a private cooking class in Shanghai. The value of PLUS awards ranges from $5 per award night when redeemed by members at the Blue (initial) member level all the way to free experiences valued at up to $150 per award night for Diamond-level members (those who stay 40 qualifying nights annually).
"What we see is programs getting more complicated with so many rules and regulations to earn and redeem, you almost never know what you need," says Noah Brodsky, senior vice president of worldwide loyalty and engagement, Wyndham Hotel Group. "We reacted by going the opposite. A loyalty program should be simple and generous. Business travelers told us they have no time to figure out the rules. And we found most business travelers save for a free night but redeem for leisure."
"Any worthwhile loyalty program by definition should always be in a state of evolution, or it risks becoming obsolete," says Jeff Zidell, senior vice president, Hyatt Gold Passport. "We heard from our frequent guests that they wanted to share their hard-earned rewards with loved ones." Hyatt's response? The Guest of Honor program that allows Diamond members to redeem points for friends and family members.
Adds Zidell, "Loyalty is not just about a loyalty program. There's what I call 'Big L' loyalty, which for us is about engaging our guests in Hyatt's purpose — to care for people so they can be their best. Loyalty programs — or 'Little L' loyalty — are just one tactic in the entire journey. There's never been a better opportunity to get to know our guests and deliver a 'tweetworthy' experience."
Zidell points to a guest in Orlando who mentioned he liked hamburgers and received recommendations for staff favorites in the area. A few weeks later he showed up in New York and found a list in his room of the hotel staff's favorite hamburgers in that city.
One way Marriott Rewards engages customers beyond their hotel stays is through #MRPoints, which enables members to connect through social media and be rewarded by posting tweets. And when members receive an email from Marriott Rewards, they may be rewarded with points for opening that email and rewarded again for sharing it.
"Brands that can pivot how they engage their customers will thrive," says Thom Kozik, vice president loyalty, Marriott International. "Points for dollars spent are really not the point anymore. Customers expect to [be] rewarded for their time and attention. This means creating a two-way relationship with customers even when they're not thinking of travel." For example, Marriott Rewards members can redeem points in the program's Experiences Marketplace for tickets to the Broadway smash Hamilton, including a pre-show dinner with featured cast members.
Looking forward, Brodsky says Wyndham is considering other redemption opportunities beyond traditional room nights, such as fractional ownership rental properties in the portfolio. "We're definitely onto something, adding 5 million members and nearly doubling redemptions since May 2015."
While no perfect formula exists for loyalty programs, one thing is sure: They aren't going anywhere, according to Leff. "The need to recognize and reward doesn't change. When the economy is good, programs are less generous, and when it is bad, more so." Right now passenger traffic is up and seats are full. But business travelers likely will find the tide shifting their way again. Time will tell.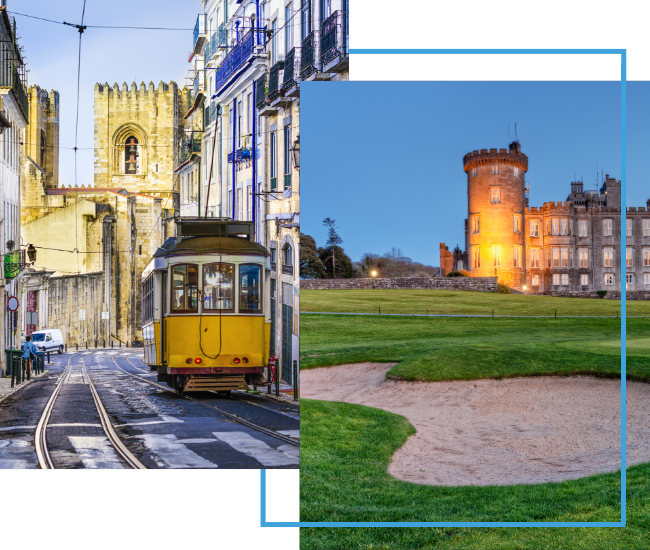 FX Excursions
FX Excursions offers the chance for once-in-a-lifetime experiences in destinations around the world.
Explore Excursions
There's no doubt the northern lights are awe-inspiring and spectacular. Unfortunately, they're also fickle and fleeting, and despite your best-laid plans of checking this item off your bucket list, sometimes Mother Nature's luminescent show just doesn't cooperate. But one cruise line has a new fail-safe in place.
Sponsored Content
IHG Hotels & Resorts is thrilled to announce the launch of a new mobile product feature for members: IHG Wi-Fi Auto Connect. This feature is now available exclusively in the IHG One Rewards mobile app for both iOS and Android users and will automatically connect IHG One Rewards members to WiFi upon arrival at more than 5,000 IHG hotels worldwide — no separate passwords or log-ins needed. This is in addition to the exciting benefits of being an IHG Business Edge member. IHG Business Edge provides small- and medium-sized businesses access to a user-friendly portal that displays comprehensive spending and savings data while providing the convenience of direct booking with a guaranteed discount.
Think you need a degree in sailing to enjoy a yachting holiday? Dream Yacht Worldwide, a leader in yacht charters, wants you to relax and enjoy the journey. Newly expanded to include the British Virgin Islands, Martinique, Tahiti and the Seychelles, the "Easy Crewed" offered by Dream Yacht Worldwide also include charter options in Greece and Croatia.