Japan is looking to implement a security pre-clearance program at airports to cut down on wait times. The program would allow enrolled foreign travelers to complete the majority of the screening process at their airport of origin, including logging fingerprints and photos. Then, when they arrive in Japan, they'd pass through a special lane and complete a briefer screening before leaving the airport.
Japan is looking to implement the program in South Korea and Taiwan before expanding to other countries. Government officials stated a goal of starting the program in 2017.
The goal would be to reduce congestion at Japanese airports just as the country is experiencing a boom in tourism. Japan saw nearly 20 million foreign travelers in 2015 and is expecting some 40 million by 2020, when Tokyo will host the Summer Olympics. The government's goal with the program is to slash wait times for foreign travelers to a maximum of 20 minutes, an ambitious proposal considering travelers at Osaka's Kansai International Airport have seen waits up to 90 minutes.
Japan has taken other steps recently to reduce wait times, including speeding up the process for frequent business travelers by allowing them to use automated immigration gates. Airports have also installed carts to take travelers' photos while they wait in line.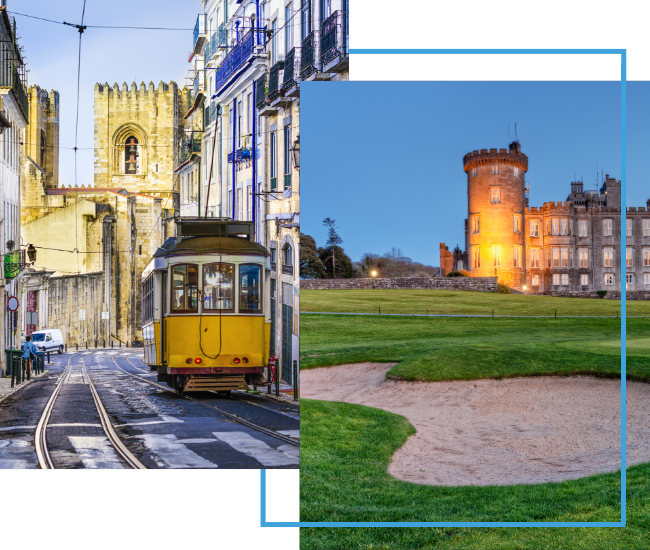 FX Excursions
FX Excursions offers the chance for once-in-a-lifetime experiences in destinations around the world.
Explore Excursions
Pleasant weather, autumn foliage and vibrant flowers are among the many delights awaiting nature lovers at botanical gardens and arboretums across the United States. However, some of these green spaces take on additional color this month and through Halloween when enterprising gardeners, landscape architects, management and other creative minds cast a spell with themed environments running the gamut from spooky to utterly bewitching.
Sponsored Content
IHG Hotels & Resorts is thrilled to announce the launch of a new mobile product feature for members: IHG Wi-Fi Auto Connect. This feature is now available exclusively in the IHG One Rewards mobile app for both iOS and Android users and will automatically connect IHG One Rewards members to WiFi upon arrival at more than 5,000 IHG hotels worldwide — no separate passwords or log-ins needed. This is in addition to the exciting benefits of being an IHG Business Edge member. IHG Business Edge provides small- and medium-sized businesses access to a user-friendly portal that displays comprehensive spending and savings data while providing the convenience of direct booking with a guaranteed discount.
For travelers who love all things autumn, Crystal Springs Resort, New York City's closest destination resort, features special offers and experiences to meet the demands of everyone's fall bucket list. Located only 80 minutes outside New York City in Sussex County, New Jersey, Crystal Springs Resort offers a quick getaway to enjoy fall foliage. Are any of these new offers or experiences on your bucket list?