Growing Chinese international tourism has become one of the hottest topic trends in the travel industry over the past few years, grabbing the attention of a diverse range of tourism authorities, hotels, airlines and hospitality groups that all want to attract this rapidly expanding demographic.
According to the 2015 edition of Hotels.com's Chinese International Travel Monitor, this burgeoning group of travelers experienced a comparatively stable growth period last year, with an increase of 20 percent following prior years of extraordinary growth.
Nevertheless, this outbound market is expected to grow to around 174 million in four years, spending approximately $264 billion, according to the CITM, citing a forecast by Bank of America Merrill Lynch.
Along with an increase in population from 1.36 billion to 1.4 billion, China experienced growth in its disposable personal income last year, increasing to an all-time high of $4,649 (28,844 RMB). As average income grows in China and the middle class with higher disposable income expands, the long-haul portion of the country's outbound travel is expected to increase, especially to areas with accommodating visa policies that eliminate barriers to entry, such as the United States, South Korea and Australia.
Recent policy changes in the United States are significantly enabling Chinese travel. In November of last year, the United States and China introduced a mutual relaxed reform expanding the validity of their tourist visa from one year to 10 years, allowing Chinese nationals the opportunity to acquire U.S. short-term, multiple-entry visas for both business and leisure travel valid for up to 10 years. While the United States was already the most visited international destination among Chinese travelers in 2014, this visa change is forecast to contribute to significantly increased Chinese tourism to the country over the next several years.
Hoteliers reported an annual increase in Chinese guests for the fourth year running, according to CITM. Almost two-thirds (61 percent) of hoteliers worldwide experienced a boost in Chinese travelers at their properties last year, while 65 percent in North America reported more Chinese guests. Seventy-four percent of hoteliers report Chinese guests account for up to 10 percent of their business.
To crack China's outbound traveling market and take advantage of this huge potential, several hotel groups are investing in amenities designed to nurture this group, rolling out the welcome mat with various services that make guests feel at home, from offering congee and dim sum on the in-room dining menu to providing Mandarin television channels and Mandarin-speaking associates for translation assistance.
Various international chain hotels and 5-star properties are eager to welcome the high-spending Chinese with new initiatives and programs to take advantage of the huge earning potential. The wealthiest top 10 percent of Chinese travelers spent an average of more than $2,225 (13,800 RMB) daily, while the top 5 percent spent about $3,368 (20,896 RMB), according to CITM. The top 10 percent spent an average of $439 (2,723 RMB) per night on hotels alone. Forty-six percent of the top spenders report booking international chains, while only 28 percent opted for independent hotels.
Over the past year, WiFi was the most common amenity request from Chinese guests, according to CITM, followed by a kettle in the room (31 percent) and translated travel and tourism guides (21 percent). The case studies below demonstrate how international hotel chains are catering to this group with their most favored amenities — and then some.
In its continued effort to go above and beyond guests' expectations and experiences, Langham Hospitality Group introduced Ying in 2013, a tailored welcoming program catering to the Chinese culture and traveler preferences before and during travel. Prior to their trip, groups of Chinese travelers can take advantage of services designed to remove potential language barriers, including the flexibility to provide group and event quotes in either the local currency or Chinese yuan and contracts to be presented in Simplified Chinese.
During their stay, groups booking Ying are greeted at all Langham hotels worldwide with a customized welcome, including location information written in Simplified Chinese, directions to the nearest Chinatown, and Mandarin-speaking employees to help with translations and facilitate transport, as well as in-room amenities such as Chinese tea and a selection of Chinese television channels and newspaper titles. So guests don't miss the flavors of home, authentic cuisine is available at international restaurants catering to Chinese tastes with specialties such as dim sum, congee and noodles.
Taking hospitality initiatives for Chinese travelers a step further, InterContinental Hotels Group introduced the first-ever upscale international hotel brand designed specifically for this market, HUALUXE Hotels and Resorts, with two existing properties and 23 in the pipeline. This culturally specific brand keeps the Chinese customer in mind with unique services emphasizing the Chinese values of etiquette, rejuvenation in nature, status recognition and enabling space.
"The brand was built on over three decades of market insight, experience and leadership in China and epitomizes the finest elements of China's world-renowned hospitality," said Richard Solomons, chief executive officer, IHG. "The brand has been well-received in the market since its launch in 2012, and we are on track with our vision of taking it to 100 cities in Greater China over the next 15 to 20 years."
To enhance the outbound travel experience for Chinese guests, IHG also recently launched Zhou Dao, its global China Ready training program for employees focusing on Chinese etiquette, culture and hospitality. To offer guests a home-away-from-home experience, IHG's China Ready hotels abroad provide Chinese-speaking staff at the front desk or via 24-hour phone support, a Chinese welcome pack, Chinese channels on in-room televisions and a selection of Chinese food and beverage options. They also accept China UnionPay cards. By the end of last year, more than 10,000 IHG employees around the world had participated in Zhou Dao service training.
Starwood Hotels & Resorts began welcoming the emerging class of Chinese travelers with the launch of its Personalized Travel Program in 2011, catering to Chinese guests as they travel to other hotels around the world with services including an in-house Chinese specialist; amenities such as tea kettles, slippers, instant noodles and toiletries; translated hotel collateral; and Chinese-friendly menu items like congee, noodles and rice.
"To Serve with Courtesy" is the meaning of Marriott International's Li Yu program for Chinese guests, offering a personalized hospitality experience even before arrival at the hotel. Features include confirmation letters or emails in Chinese, front desk greeting by a Mandarin-speaking hotel associate, a variety of Chinese television programs and Chinese-language newspapers, and Chinese cuisine and delicacies included as standard items in restaurants and on in-room dining menus.
Beyond the standard amenities, the fine-tuned Li Yu program also offers additional subtle touches, such as assigning guests room and floor numbers with "6" or "8," considered as auspicious; ensuring adapters are suitable for Chinese electrical gadgets; and including popular Asian sauces in condiment offerings of all three-meal restaurants and in-room dining. Li Yu is operational at all JW Marriott, Renaissance, Marriott and Courtyard hotels in Asia as well as select international hotels in key gateway cities.
At the end of 2014, Chinese Internet users numbered 649 million, with 85.8 percent having access to the Internet via a mobile device, according to the latest report from the China Internet Network Information Center. Travel bookings via mobile phones are booming, with half of all Chinese outbound travelers in this year's CITM referring to their mobile phones to plan and book trips, compared with 17 percent the previous year.
Catering to this technology-savvy market, Marriott Rewards teamed up with DaoDao, TripAdvisor's official Chinese website, to provide Chinese travelers access to new search capabilities through Marriott Rewards' WeChat platform, a leading mobile messenger app for Chinese smartphone users. The enhanced functions offer members added convenience with the ability to perform location-based searches for nearby attractions and reference reviews on Marriott International's hotels and restaurants at the touch of a button.
Four Seasons introduced new technology to lure this market as well, offering an updated multifunctional, content-rich global app. The luxury hotel chain operates a website about its hotels in China in both English and Chinese and plans to debut an app in Simplified Chinese and a special version tailored to the preferences of Chinese travelers by the end of this year.
Hilton Worldwide's luxury Conrad Hotels & Resorts brand provides its Conrad Concierge app appealing to the demographic. Featuring a translation service, the app allows a Chinese-speaking client to order room service in Chinese and have the order received in English by the hotel.
Also available at select Conrad properties and a variety of Hilton Worldwide locations is the Hilton Huanying program to address the unique needs of Chinese travelers abroad. The hotel group launched Huanying, meaning "welcome" in Mandarin, in 2011 to adapt its hotels to the Chinese market. It expanded the initiative this year to offer a consistent set of amenities and service standards to the Chinese traveler at participating hotels under brands including Hilton Hotels & Resorts, Waldorf Astoria Hotels & Resorts, Conrad Hotels & Resorts and DoubleTree by Hilton in more than 30 countries and 65 cities popular among the demographic, including New York, San Francisco, London, Paris, Seoul and Tokyo.
"Since being introduced in 2011 at 51 properties in 13 countries, Huanying has empowered more than a million Chinese travelers to explore new destinations with the comforts of home," said Rob Palleschi, global head, full service brands, Hilton Worldwide. "We are very proud of this program, and the benefits are clear. Chinese travelers who stay at Huanying properties express a greater overall satisfaction in their hospitality experience."
In addition to a welcome note in Simplified Chinese and in-room amenities such as jasmine tea and a dedicated Mandarin-speaking television channel, the company expanded Huanying services catering to this group this year to include additional traditional breakfast options and a 24-hour interpretation service Mandarin-speaking guests can access during their travels.
As the number of Chinese travelers is expected to continue growing, the variety of customized hospitality experiences designed to serve the needs of this evolving demographic will likely expand with it.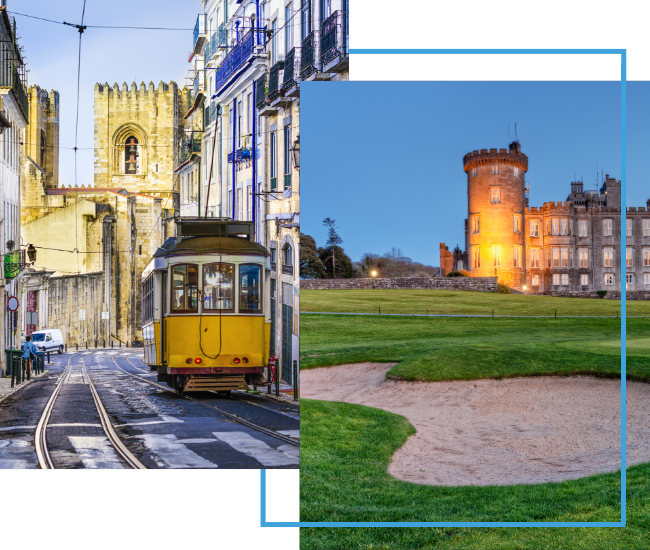 FX Excursions
FX Excursions offers the chance for once-in-a-lifetime experiences in destinations around the world.
Explore Excursions
This is a love story involving a frequent traveler, a swanky business-class lounge, Polaris seat 7A and palate-tempting libations.
Sponsored Content
In an increasingly digital and interconnected world, the Global Business Travel Association (GBTA) Convention remains an indispensable platform for business travel industry professionals seeking to make the most of the power of face-to-face connections. Taking place August 13–15 in Dallas, the 2023 GBTA Convention provides the unique opportunity for professionals and companies to join visionaries, thought leaders and industry experts for meaningful networking, cutting-edge insights and inspiring innovation.
This month head west — at least as far as California, where the second annual Crush It Harvest Festival will be held on the West Pavilion Lawn at The Estate Yountville. The festival is held on Oct. 7, beginning that morning and ending when the sun dips below the valley's horizon.