Uber is pursuing legal action in London after the government imposed new laws on ride-hailing services, hoping it can use legal channels to make it easier for the company to operate in England.
London has been working for the last year on methods to restrict ride-hailing services like Uber after taxi drivers in the city staged protests. The city imposed compulsory language tests on drivers, one of the main points Uber hopes to fight.
The new rules require all Uber drivers pass tests proving their English reading and writing skills. Uber says it's fine with the requirement its drivers should speak English, but feels the testing is too rigorous.
London lawmakers also imposed a rule that ride-hailing companies must open London call centers by Oct. 1, and any drivers must have insurance for vehicles even when they're not being used as rides.
Analysts say the regulations are bad for drivers and the companies that employ them, and that London is creating an atmosphere that will make it hard for start-ups to get a hold in the market. But London isn't budging, promising to defend the laws in court.
"These have been introduced to enhance public safety when using private hire services and we are determined to create a vibrant taxi and private hire market with space for all providers to flourish," a transport authority spokesperson told Reuters.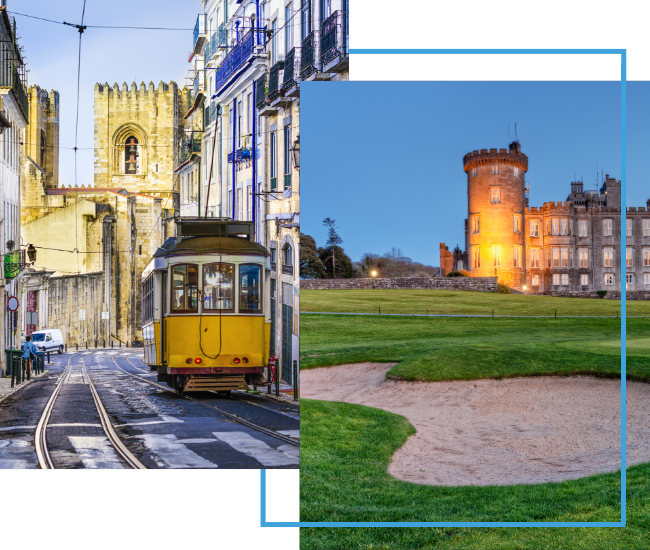 FX Excursions
FX Excursions offers the chance for once-in-a-lifetime experiences in destinations around the world.
Explore Excursions
Travel can take a toll on your body and soul; these products keep you looking (and feeling) good. From a clever shoe that puts a spring in your step (and is effortlessly easy to put on and remove) to a lightweight hair dryer and a night cream that works wonders on tired, dehydrated skin, here are three must-haves to tote on your next trip:
Sponsored Content
United Airlines is in the midst of a major initiative to modernize its fleet over the next several years. After first announcing the plan in 2021, planes fitted with United's signature interior are finally beginning to appear across the airline's narrowbody fleet of Boeing and Airbus planes. United flyers are sure to notice these enhancements from the moment they step on board: Each new or updated plane sports remodeled seats, seatback entertainment screens for everyone, Bluetooth connectivity and more, all adding up to a better experience on every journey.
Pleasant weather, autumn foliage and vibrant flowers are among the many delights awaiting nature lovers at botanical gardens and arboretums across the United States. However, some of these green spaces take on additional color this month and through Halloween when enterprising gardeners, landscape architects, management and other creative minds cast a spell with themed environments running the gamut from spooky to utterly bewitching.