AS JANUARY SIGNIFIES THE START of a new year, it's only fitting the month kicks off voting for the GT Tested Reader Survey awards; 2019 marks the 16th year of our annual reader survey. But this month also marks the end of voting for our Leisure Lifestyle Awards, another reader-voted survey, but focused on leisure travel providers like resorts, cruises and islands. As such, it's never been more important to get out the vote!
We asked our trusted Globility Board members to share their thoughts on voting with us to encourage others to vote, either online or via the ballots printed on the following pages. The Globility Board consists of a vetted group of well-traveled subscribers who serve as a sounding board for the magazine, offering insights into their travel habits and much more.
Read on as members share their thoughts on hotels, resorts and cruise lines; why they vote; and what the surveys mean to them.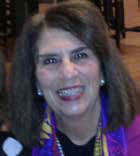 I love voting in these surveys since I'm a firm believer in voting in general — whether it's for governor or my favorite hotel. It gives me a little thrill when the final tabulation shows my vote did count and the hotel I love is on the list. And I love how the list changes from year to year, so it's always a fresh, real representation of how we feel. No property should rest on its laurels or reputation — this is the democratic way to really earn it. It also, of course, gives cachet to the hotel itself for getting the GT seal of approval.
I don't always go with the flow of the usual suspects; sometimes it's a quirky place or one I just personally adore because of the terrific rooms, outstanding services and great location, like the Marriott Biscayne Bay, where corner rooms have sweeping views of the entire planet, or the InterContinental Amsterdam, which is just so special.
— SUE CASTORINO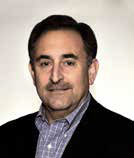 I vote because GT offers another opportunity for like-minded travelers to give a rating or comment on a travel company or property. I look at GT winners, TripAdvisor and several other sites that offer reviews on upcoming destinations. These awards and reviews help me make my ultimate choice on a destination, a property and even something as small as a restaurant or car service.
Everyone likes to be treated special, and being loyal to a brand or hotel gives the best opportunity to receive the best treatment … as well as an upgrade and special amenities.
I recently stayed at The Ritz-Carlton Istanbul, Turkey. I was impressed with the location, quality of the room and amenities. As a long-time Starwood Preferred Guest traveler, it is nice to have The Ritz-Carlton become part of the program.
When we travel to areas that do not offer large hotel chain properties, we tend to stay at the same property so we are treated as well as possible. At the Grand in Cannes, France, we were upgraded to a penthouse suite with a spa on the patio overlooking the sea. There are other similar properties around the world we love in that same way.
The last cruise we took was with Viking River Cruises from Budapest to Germany. It was educational, and we thought Viking did a great job. The food was good, the ports and excursions were great.
Not sure if this is something to review, but for the first time we rented a house via HomeAway in the south of France and had a great experience. I also wanted to comment that in Europe we rent cars from Sixt and have had a good experience, as it tends to rent higher-end cars. I see it is starting to have a larger presence in the United States.
— STEVEN WHITE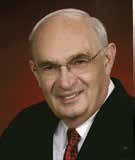 Over time, most of us stayed in many different hotels and in many different locations/countries. Hence, we experienced a variety of hotel chains and family-run hotels. Experience has shown me that after I find a hotel chain that offers the amenities I want (e.g., free WiFi everywhere and a restaurant on [the] premises), I tend to stay loyal to that hotel chain.
With so many cruise lines and ships, we start with the location we want to visit, pick an itinerary and then look at the price of the cabin and book it as far in advance as possible. Most of the time we book our air travel separately to allow for greater flexibility and more days before and/or after a cruise.
— JIM ELLIOTT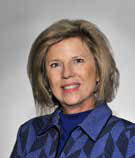 Global Traveler's GT Tested Reader Survey is always interesting to read. I look for my favorites to see how they rate and also who rates tops. Favorite brands are those with good loyalty programs, quality service and global access. These include Marriott/Starwood and Oceania.
— PAULA VOGEL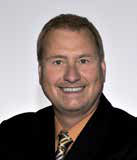 Because travel is such a big and important part of our lives, we love to give feedback and cast our votes for the travel vendors we use so as to let others know which vendors we favor, to let the vendors know they are doing a good job and are on the right track, and hopefully inspire the non-winners to do better!
We are Lifetime Platinum/Gold Marriott members and have usually found the level of service a small cut above the other chains … . It's a little disappointing the Marriott/Starwood merger took place, as I believe it lessens competition in the marketplace; never a good thing. But I do like Marriott's dedication to doing its best to offer a good or better level of service. We always and only go to full-service hotels, which offer more amenities — in particular restaurants and lounges — and whenever possible take advantage of the M Clubs (executive lounge). We also like affiliates The Ritz-Carlton and those now included under The Luxury Collection.
Our two favorite cruise lines are Princess and Norwegian. Princess is a cut above the others for us, as not only is the entire experience almost always uniformly very good, but it offers more of the activities we enjoy on board, with more variety and frequency than some of the other cruise lines. Norwegian offers exceptional value and quality, and the food is actually, I believe, a cut above some of the others.
— JOE CESTARO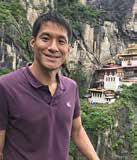 Each year I look forward to voting for the most deserving hotels and resorts because it's important to recognize exceptional service when it is given. Excellent service includes recognizing and acknowledging guests by name, anticipating guests' needs (such as a late check-out or assistance with reservations to a popular restaurant) before they ask, and an enthusiastic, can-do attitude that really makes one feel special while at the hotel.
On the other hand, some hotels are truly one-of-a-kind (for example, in August I stayed in a hotel room that was underwater in a marine habitat) but fall short in terms of service, causing disappointment.
— ERIC CHIANG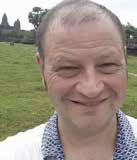 I like to vote for my favorite hotel because it's a way to recognize and reward it for an overall great travel experience. I consistently have been an IHG fan, enjoying InterContinental, with my favorite being Hong Kong (soon to be rebranded again back to a Regent now that it is part of IHG). My typical destinations include less traveled areas, and I've found IHG has a better global footprint than any other hotel family, at least until the Marriott takeover of Starwood.
— MIKE RUSSO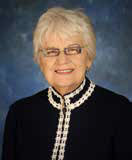 Several resorts in the Mid-Atlantic region certainly deserve mention. The first is a wonderful place our family has enjoyed for many years: The Greenbrier in White Sulphur Springs, West Virginia.
Another resort in Virginia for viewing wonderful fall colors is Primland in Meadows of Dan, Virginia, close to the Blue Ridge Parkway. Again, this is a resort on thousands of beautiful acres for great golf courses and hiking.
Another much smaller inn we have visited with friends is Fort Lewis in Millboro, Virginia, deep in the mountains. The innkeepers are wonderful, and the family-style meals are fun.
The Inn at Little Washington is one of the best inns in the country. Patrick O'Connell's famous inn is a 5-star property in the foothills of the Blue Ridge Mountains with marvelous rooms and the best dining.
— DOROTHY WOOD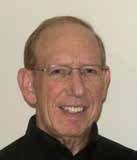 We just returned from a four-night cruise from Miami to Key West and Havana. We sailed on the Azamara Journey, one of three ships in the Azamara fleet. We have previously cruised multiple times on Celebrity, Norwegian and Royal Caribbean. The Azamara ships are much smaller, and the nicest thing about a smaller ship is the absence of crowds.
— MARVIN SINGER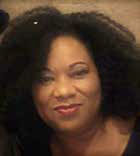 I vote, as I believe it is important to have our voices heard by the brands we love. My favorite hotels are customer-obsessed, and it is reflected not only by how they treat us but [also by] how the employees are empowered and recognized by these brands.
— IRIS CHILDRESS

I vote in order to support the magazine. And I want to offer encouragement to brands that deliver consistently great service and experiences.
But sometimes our experiences aren't varied because of the loyalty programs offered by hotels and airlines. For example, I always try to stay at Hyatt- or Hiltonbrand hotels.
— TOM LINHARD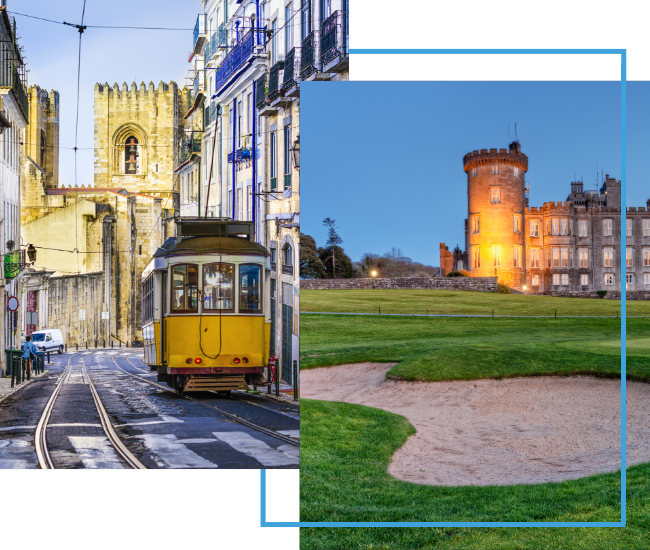 FX Excursions
FX Excursions offers the chance for once-in-a-lifetime experiences in destinations around the world.
Explore Excursions
There is something magical about sipping a glass of local wine while watching the sun slip into the Aegean Sea as the afterglow tinges traditional, white-washed Cycladic houses with glorious shades of rose, purple and gold. Ancient Greeks believed Helios, the Sun God, caused sunsets by driving his fiery chariot into the sea. Standing at water's edge in Mykonos, watching the sky slowly turn from purple to inky black, you almost believe it.
Sponsored Content
Are you looking to enhance your business trip with a little leisure? Look no further than Portugal, a country renowned for its captivating blend of history, culture and natural beauty. And with TAP Air Portugal, you can effortlessly transform your business trip into an unforgettable bleisure adventure. Discover why Portugal and TAP Air Portugal are the perfect combination for an enriching and rejuvenating experience.
The prospect of a post-visit treasure hunting session inside the shops of landmark museums such as the Louvre in Paris, the Uffizi Gallery in Florence and The British Museum in London can be irresistible. However, some of Europe's smaller and more unusual museums boast retail spaces with a surprising "wow" factor, often as well-curated as the galleries.