THE MERE THOUGHT OF STARTING a new airline is beyond daunting, never mind keeping it aloft and growing for 30 years. But though it hasn't always been easy, Asiana Airlines managed to do just that.
In 1988 Asiana Airlines, originally known as Seoul Air International, was created with the aim of diversifying the Korean airline industry, previously monopolized by Korean Air. While the airline has had its ups and downs, it managed to consistently win awards and stay on the Best Airlines lists ever since.
The Kumho Group founded Asiana Airlines as chiefly a domestic carrier. Since domestic fares were already low in Korea, the airline operated relatively new planes from the start, choosing to compete on its quality of service rather than ticket price. Beginning with routes based on hubs in Seoul and Cheju, within 18 months Asiana was also flying to four Japanese destinations.
In early 1991 Asiana's international network spread to Taipei, Hong Kong, Bangkok and Singapore — all important commercial centers. That November the carrier launched an ambitious passenger/freight service to Los Angeles via Boeing 747. By the end of 1992, Asiana also added separate routes to San Francisco and New York.
No question the company had its struggles. In July 1993 Asiana experienced its first deadly crash when one of its Boeing 737s hit a mountain on the Korean coast. In the late 1990s Asiana and Korean Air both suffered during the Asian financial crisis. Asiana logged a loss of 53.6 billion Korean won on revenues of 684 billion for 1997. Both airlines began selling off planes to reduce their debt. But despite these and other financial setbacks, Asiana survived, continued to improve services and kept working to keep the airline running.
Where awards are concerned, throughout its 30 years in business Asiana has received its share. In 2009 Air Transport World awarded Asiana as Airline of the Year. In May 2010 Asiana Airlines was named the best airline in the world by Skytrax, recognized since 1990 as a global benchmark of airline standards around the world. Currently Asiana is rated a 5-Star Airline by Skytrax, which uses a quality scale from one star to the exclusive five stars, based on evaluation of product and service standards for both the onboard and airport environments, using a unified and consistent rating system.
No question 2017 was a particularly busy year for Asiana. In April Asiana Airlines and Hong Kong Airlines entered into a codeshare partnership. By placing their respective marketing codes on each other's flights between Hong Kong and Seoul, they hoped to bring more flight options to their passengers traveling on this route.
Also in 2017, Asiana Airlines received its first Airbus A350-900 aircraft, with more on order, making it the 12th carrier to take delivery of the Airbus A350-900 XWB. The A350-900, with 311 seats in a three-class configuration, also launched what the airline calls Economy Smartium. These 36 seats offer three to four inches of additional seat pitch as compared with its regular economy seats, while the width, recline and screen size all stay unchanged from standard economy. Other perks include a travelers' kit and larger overhead compartments. Economy passengers on flights with the Economy Smartium option can upgrade for $150 per route.
In July 2017 Asiana announced it would use Panasonic Avionics Corp.'s "industry-leading inflight entertainment and connectivity (IFEC) solution" in its first A350 aircraft. Not only does Panasonic's eX3 system promise to deliver a premium passenger experience through features including audio and video on demand and a massive content library, but also it claims to be the only broadband in-flight connectivity service operating in every country in the world today, enabling passengers to access the internet and send and receive calls and text messages.
Asiana boasts a 20-plus-year history as an environmentally friendly company. In 1995 it completely banned in-flight smoking. In 1996 the company was awarded first in class certification by the International Organization for Standardization. In 2001 the South Korean Ministry of Environment celebrated Asiana as the "first environmentally friendly company within the service industry." Other environmentally minded programs include an emissions measurement and reduction system, the reduction of pollution from ground facilities and a partnership with the Rainforest Alliance for coffee served on board.
In June 2017 Asiana Airlines selected Honeywell to supply the required power to start an aircraft's main engines and run air-conditioning while the plane is on the ground for a more comfortable boarding experience. With Honeywell's auxiliary power units, Asiana can also improve operational performance and lower maintenance costs over the life cycle of its fleet to achieve significant fuel savings year after year.
Things haven't slowed down at Asiana in 2018, either. In January gategroup, the leading global airline catering, retail onboard and equipment solutions provider, announced a 30-year joint venture agreement with Asiana. Gategroup, which deals with food and drink, retail and equipment, logistics and lounges, delivers innovative solutions for all airline types. Its aim is to work closely with its customers to discover points of differentiation and to co-design a full-service solution that takes a specific airline's passenger offerings to the next level. By staying at the forefront of the latest industry trends, gategroup anticipates the needs of passengers, both now and in the future. Boasting it is the largest global network in the aviation industry, gategroup currently serves more than 300 customers and 500 million passengers every year, from 200 units in 60 countries.
Kim Soo-Cheon, CEO, Asiana Airlines, says of the collaboration, "As the clear airline catering industry leader, gategroup is the perfect partner for us to deliver our customers an extraordinary travelling experience. We are very pleased to begin a long-term partnership that offers exciting opportunities to both companies."
In February Croatia Airlines and Asiana signed a codeshare agreement. By building a joint product, both companies expect even better positioning in a highly competitive passenger transport market between Croatia and South Korea. In May Asiana added Venice to the regular schedule and in August will add Barcelona. To further help raise profitability in the remaining short-distance operation, the airline will replace aircraft with fuel-efficient Airbus A321neo jets.
Looking further into the future, according to Kim Soo-Cheon, "We must be ready for the next 30 years with next-generation fleet and long-distance routes." Hence, Asiana plans to cut back on short-distance or Asian destinations, where Asiana is in competition with budget carriers, and make the most of its flights going beyond the continent.
Starting with two A350 additions in 2018, the airline plans to secure 32 jumbo jets and expand long-distance routes to 19 by 2022. Kim Soo-Cheon says, "In the long term, long-destinations will make up more than 60 percent of our flights."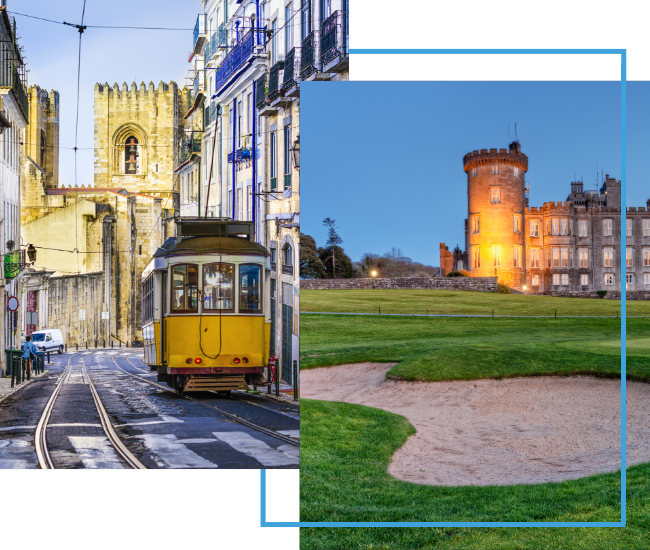 FX Excursions
FX Excursions offers the chance for once-in-a-lifetime experiences in destinations around the world.
Explore Excursions
Think of Tokyo and your mind may wander to the neon signs and bustling crowds of Shibuya and Shinjuku, or the tranquility of the Meiji Jingu shrine, but this huge city offers much to those who explore away from the main tourist areas.
Sponsored Content
In an increasingly digital and interconnected world, the Global Business Travel Association (GBTA) Convention remains an indispensable platform for business travel industry professionals seeking to make the most of the power of face-to-face connections. Taking place August 13–15 in Dallas, the 2023 GBTA Convention provides the unique opportunity for professionals and companies to join visionaries, thought leaders and industry experts for meaningful networking, cutting-edge insights and inspiring innovation.
Automotive museums of all sizes will always capture the imaginations of car and racing aficionados. However, the best deliver a lot of substance beyond the machine itself. Some place an emphasis on science and technology or history, while others display iconic cars from film and television. Museums established and operated by the world's top automakers (think Mercedes, BMW, Audi and Porsche in Germany, and Toyota, Honda and Nissan in Japan) have built-in followings.