Some intrepid souls find flirting with danger the consummate adrenaline rush. For them, traveling to a war-torn country or one known for terrorist activity or violent crime is worth the risk, but most of the rest of us like to be fairly sure we will return home unscathed.
Most travelers fall somewhere between those who vacation at the same destination every year and those who look for adventure without extreme danger. At one end of the spectrum are the travelers who never venture one inch out of their comfort zone and probably go to the same place every year, if they travel at all. If they do risk going to a foreign country, they likely never leave their 5-star resort. Others who are a little more adventurous stick to the countries and cities known as the safest and feel most like home. Then there are the adventurous independent travelers who will not forego a fabulous travel experience just because a country has safety issues. And at the far end of the spectrum: a small percentage of travel extremists who find danger stimulating and take risks that could be fatal.
All travel, no matter how benign it seems, carries a certain amount of risk. But there's a big difference between an attack of Montezuma's revenge and being kidnapped by a band of terrorists. Danger comes in many forms, from desperate marauders, terrorists, kidnappers and petty thieves to dangerous wildlife, terrain and weather conditions — some of which, like earthquakes, floods and fires, no one can predict. Nonetheless, certain people insist on visiting some places despite the dangers. The trick is to plan the trip to ensure as much safety as possible.
Assuming you are an adventurous but not extreme independent traveler who likes to investigate places off the grid yet wants to return home alive, engage in some pre-trip research. Planning a trip can be daunting regardless of the location, but travel through potentially hazardous areas presents even more of a challenge. It's important to realistically assess the risks you might face, check out various routes for the least dangerous alternatives and equip yourself with the proper gear and skills to ensure your trip is as safe as possible.
Before crossing a country off your bucket list because it has a reputation for danger, research just how unsafe "dangerous" actually means. Mainstream media does not have a track record of providing the real lowdown on less visited and off-the-beaten-track destinations. Television news programs need to keep up their ratings, so they frequently report only the most exciting and dramatic incidents in a country such as kidnappings, murders, robberies and so on. This can make it sound like the whole country is unsafe. When Mexico experienced some problems a few years ago, even some perfectly reasonable individuals wouldn't go there because they deemed the country "dangerous." Mexico is a big country, and trouble in one area in no way means you will wind up a travel statistic no matter where you go.
Many other countries have been called dangerous but, as in Mexico, not the entire country is off-limits to those who want to return home in one piece. Not all of Sudan is a war zone, not all of Northern Kenya is unsafe, and not all of Zimbabwe faces economic ruin. Numerous websites claim countries like Russia and Brazil are risky, but with some research and common sense, you can have an excellent chance of a trouble-free trip to these countries.
On the other hand, some places are unsafe, period. Anyone venturing to Somalia, for example, is looking for major trouble. Extremists and criminals know they will face no consequences for their actions, so a foreigner is a sitting duck; it would be unwise to travel to what has been called one of the most dangerous countries in the world for decades.
Other countries are so dangerous even the most savvy and adventurous travelers should think long and hard before venturing there. Afghanistan is filled with Taliban and Al Qaeda militants, not to mention criminals who wouldn't think twice about capturing or killing foreigners for financial or political gain. Syria, Yemen, Iraq, Pakistan and various African countries are full of turmoil, unrest, lawlessness and plenty of unscrupulous and extremely dangerous individuals with no concern for human life.
If you start scrambling around on the Web to find which places currently have troubles, note the year the information was written. What was considered highly dangerous a few years ago may not be so now and vice versa. For more accurate and up-to-date information on exactly what to expect in some of the more troubled parts of the world, check out Stratfor Global Intelligence, a site providing detailed, current assessments of what is happening in areas you might be passing through. The site charges a fee for full access, but it might be worth the cost to receive constant updates. You'll access a far more precise danger evaluation than your local news station or guidebooks provide.
Once you decide where you want to go and know the risks involved, plan your routes. Most travelers will not travel potentially dangerous routes just so they can brag about their brushes with danger when they get home, if they get home. So spend time in advance checking alternative routes to find those offering the best chance of an entertaining and enjoyable journey rather than one that will make you worry the whole time about what lurks around the next corner or bend in the road.
Risks assessed, routes investigated, now what? Set out with as much backup as possible just in case, despite your best efforts, trouble arises. It's important to know what to do in an emergency so you can get out if possible and others can get to you.
Besides leaving a copy of important documents, such as passport and visas, and your itinerary with someone back home, consider including a map indicating your intended route and approximate dates of arrivals and departures. This way, should you slip off the radar screen, the folks back home will have some clue as to where to start a search.
With mobile phones and SIM cards the norm, it's relatively easy to keep up with contacts back home. If you have Internet access, you can also check in with those following your journey. If your plans change, close contacts should know.
Finally, a good first-aid kit is a must, especially for travel in remote and sparsely populated areas. Staples like adhesive strip bandages, sunscreen, aspirin and stomach and diarrhea medications only scratch the surface. Check out first-aid kits online and go for one that includes splints, bandages, burn gauze and other items needed for more serious injuries. And it never hurts to take a first aid course before you travel that offers training in handling a medical crisis on the road. If you'll maintain digital connectivity, consider downloading the American Red Cross apps for Apple or Android, such as the First Aid app for expert step-by-step advice and videos or the Emergency app offering severe weather and emergency alerts with real-time information to keep you safe.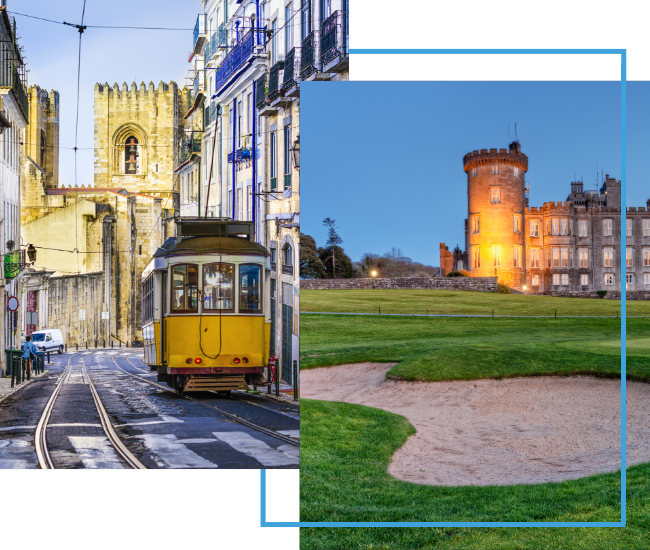 FX Excursions
FX Excursions offers the chance for once-in-a-lifetime experiences in destinations around the world.
Explore Excursions
There's no doubt the northern lights are awe-inspiring and spectacular. Unfortunately, they're also fickle and fleeting, and despite your best-laid plans of checking this item off your bucket list, sometimes Mother Nature's luminescent show just doesn't cooperate. But one cruise line has a new fail-safe in place.
Sponsored Content
Many small- and medium-sized businesses face time and budget constraints when organizing corporate hotel travel for employees. To address this problem, IHG® Business Edge emerged as a cost-free business travel solution for small- to medium-sized enterprises, offering travel managers exclusive access to enticing perks, handpicked educational resources and comprehensive company travel metrics. IHG Business Edge connects our loyal customers to our portfolio of 5,800 hotels and resorts across 18 brands in more than 100 countries.
Think you need a degree in sailing to enjoy a yachting holiday? Dream Yacht Worldwide, a leader in yacht charters, wants you to relax and enjoy the journey. Newly expanded to include the British Virgin Islands, Martinique, Tahiti and the Seychelles, the "Easy Crewed" offered by Dream Yacht Worldwide also include charter options in Greece and Croatia.