BY ANY REASONABLE STANDARD of measure, United Airlines has had a challenging year public relations-wise. From a high-profile leggings incident, deceased giant rabbit and a woman flying 3,000 miles in the wrong direction to the forcible removal of a passenger refusing to vacate his seat, the resulting negative press and public reaction caused United to re-evaluate its corporate culture and values.
According to CEO Oscar Munoz, "We are in the process of rolling out a number of new policies to help improve the customer experience. Beginning this year, United will empower its employees to resolve customer service issues in the moment. For example, should a customer have to move seats to allow a family to sit together, United flight attendants and gate agents can proactively compensate customers (with mileage, credit for future flights or other forms of compensation)."
United implemented other changes in the last year and a half that will broadly appeal to its customer base. These include the reintroduction of free snacks on board flights and the availability of enhanced and expanded meals on longer routes. Expect expanded WiFi capability and reliability across the consolidated fleet.
Additionally, United fully redesigned security checkpoints at Newark Liberty and Chicago O'Hare airports to modernize and facilitate the airport screening experience for travelers, and it is moving its fleet from smaller to larger regional jets and mainline aircraft on some routes.
ONE OF THE MOST EXCITING debuts for 2017 is United Airline's Polaris business class. Designed to set it apart from competitors, United Polaris is a reinvention of the airline's international premium cabin travel experience, offering elevated comfort and service from lounge to landing for a restful night's sleep in the air.
"Our focus as we developed the United Polaris experience was on providing our international travelers with what they've asked for: better sleep in the sky," said Jonathan Guerin, senior public relations manager and spokesman, United Airlines. "Features include exclusive United Polaris lounges with new rest spaces and highend pre-flight dining options; a custom-designed personal onboard suite with added privacy, comfort and convenience; sleep-focused amenities including custom Saks Fifth Avenue luxury bedding and spa-quality Cowshed products from Soho House & Co; and reimagined dining options created in partnership with chefs from The Trotter Project."
United takes great pride in the new Polaris class, as it carries many "first" or "best in class" accolades. "For example, we are the only U.S. carrier with dedicated business-class lounges," explained Guerin.
Business-class travelers on transcontinental flights will also see upgrades such as lie-flat seat beds with duvets and hot towel service, while Economy Plus passengers will receive complimentary hot meals that include entrée, dessert and fruit along with no-cost alcoholic beverages.
Mark Krolick, vice president of marketing, United, expects the new transcontinental service to provide the same level of quality previously reserved for international flights.
As of July 1, economy passengers can purchase UNO's deep-dish pizza on U.S. flights of more than 3.5 hours and on United flights from the United States to Canada, Mexico, Central America and the Caribbean. The pizza sells for $9.99 and features spinach, garlic and cheese on a deep-dish crust. Other selections from United's Bistro on Board menu include a protein bowl, breakfast flatbread, a Thai-style chicken ciabatta sandwich and tapas box.
UNITED AIRLINES AND United Express operate approximately 4,500 flights a day to 337 airports across five continents, and the carrier continues to expand its network. New international routes include Newark to Buenos Aires (EZE) as well as San Francisco (SFO) to Munich (MUC). In June United announced an increase of service on 11 routes between the continental United States and Hawai'i, offering more flights between the mainland and the Hawai'ian Islands than any other carrier. Beginning Dec. 20, United will increase service from its hubs in Chicago (ORD), Denver (DEN), Los Angeles (LAX) and San Francisco to Hawai'i.
Additional new domestic service includes Denver to Columbia, Mo. (COU) and San Luis Obispo (SBP); Newark to Sacramento (SMF); and Houston (IAH) to Springfield, Mo. (SGF). New routes will connect Chicago with Charlottesville, Va. (CHO); Champaign/ Urbana, Ill. (CMI); Columbia; Reno (RNO); Rochester, Minn. (RST); and Spokane, Wash. (GEG). Also look for new service from San Francisco to Cincinnati (CVG), Detroit (DTW), Spokane, Santa Rosa (STS) and Hartford (BDL).
UNITED CURRENTLY OPERATES 743 mainline aircraft in the fleet, including 32 Boeing Dreamliner 787-8 and 787-9 aircraft. On June 20, at the 2017 Paris Air Show, Boeing and United Airlines announced United would become the largest single Boeing 737 MAX 10 customer in the world. The agreement converts 100 of United's 737 MAX orders into 737 MAX 10s, with the carrier taking delivery in late 2020. Since United has flown nearly every version of the Boeing 737 produced, the new 737 MAX 10 adds to a legacy of highly successful aircraft.
The Airbus A320 family (A319 and A320) is being outfitted with new first-class seats as well as power outlets to seats in United First and Economy Plus. The Boeing 737 NextGeneration aircraft are being retrofitted with a slimline seat that will increase the total number of seats in economy. Split scimitar winglets are also being installed on all 737-800s.
Other significant changes include the planned retirement of the entire United fleet of 17 Boeing 747-400s by the end of this year. The Boeing 757-300 is scheduled to receive new first-class seats, new slimline seats and new cabin décor during the second half of 2017.
The Boeing 767-300ER expects to install the new United Polaris hard product in 2017 on the three-class version. This marks Global First phasing out to the new United Polaris. United also expects to place into service 14 Boeing 777-300ER by the end of 2017. The 777-300ER is the first to feature the new United Polaris in business class. As the North American launch customer for the 787-10, United expects to begin taking delivery of the new aircraft in 2018.
LET'S FACE IT: Traveling is stressful, and despite best efforts, sometimes personal items are misplaced, forgotten or simply lost. In my case, I became a distracted passenger on a United Airlines flight from Houston to Albuquerque as I engaged in friendly conversation with the good-looking man sitting next to me. I simply forgot about my cellphone tucked neatly in the seatback pocket in front of me and was almost home when I realized my mistake.
Unfortunately, personal items either left or lost on board are at the mercy and good graces of whoever finds it next. It was too late for me to return to the airport since the plane was turned around for another flight. My hope was that the next passenger might be a good Samaritan and turn it in to the flight crew, who hopefully would turn it in to their lost and found department. I expected the worst yet hoped for the best.
The following afternoon I received an unexpected call from Kathy Witt in United's Lost and Found in Houston. Apparently, a crew member handed over my phone, whereupon Witt diligently tracked leads to find the owner. She checked if I had a passenger profile. As a frequent flyer I did, providing necessary contact information for the return of my phone.
Regrettably, the type of exceptional customer service I experienced doesn't usually make the news, though negative ones often do. That is why when we encounter airline employees taking the extra effort to make travel more pleasant, it should be acknowledged.
With outstanding employees like customer service representative Kathy Witt in Houston, United will thrive. "As a diverse airline, we are all growing and listening to our customers, employees and management daily. And as long as we recognize and respect cultural differences, we are going in the right direction," said Witt. "We expect nothing less than to be the best airline in the country if we follow these basic guidelines."
As for the future of United Airlines: "I would like for United Airlines to be the people's choice airline, continually striving for excellence," noted Witt. "There are no setbacks, only lessons."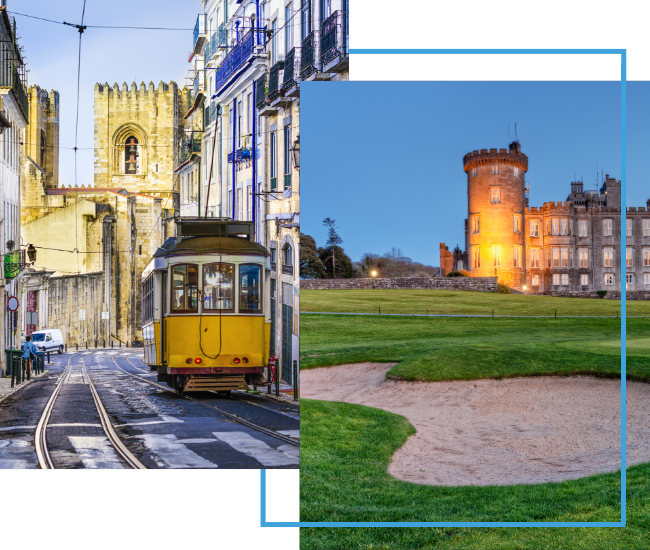 FX Excursions
FX Excursions offers the chance for once-in-a-lifetime experiences in destinations around the world.
Explore Excursions
Pleasant weather, autumn foliage and vibrant flowers are among the many delights awaiting nature lovers at botanical gardens and arboretums across the United States. However, some of these green spaces take on additional color this month and through Halloween when enterprising gardeners, landscape architects, management and other creative minds cast a spell with themed environments running the gamut from spooky to utterly bewitching.
Sponsored Content
One affordable plan can protect an entire year of trips: business or pleasure, short or long, domestic or international.
For travelers who love all things autumn, Crystal Springs Resort, New York City's closest destination resort, features special offers and experiences to meet the demands of everyone's fall bucket list. Located only 80 minutes outside New York City in Sussex County, New Jersey, Crystal Springs Resort offers a quick getaway to enjoy fall foliage. Are any of these new offers or experiences on your bucket list?