WHEN RIDE-HAILING COMPANIES UBER AND LYFT hit the streets in 2011 and 2012, respectively, they signaled a tectonic shift in the way people share transportation. And they have been cutting into taxicab profits ever since.
The on-demand vehicle services work similarly. They're run through smartphone apps that allow users to, with a few clicks, order a car, input a destination and pay using a credit card or online bank account. The straightforward system revolutionized the ride-hailing experience by eliminating the tiresome process of flagging down a cab, suffering through the confusing fare system and navigating the difficulties of paying the driver.
The user experience is generally superior with Uber and Lyft, too: Drivers might offer water or snacks and the ability to choose your own music, and there is more transparency in terms of fees and routes. Riders also have the ability to rate their drivers and give feedback, designed to help improve the user experience by weeding out drivers who are unsafe, unfriendly or otherwise ill-equipped.
In theory — if not always in practice — the driver experience is better than working for a cab company. Uber and Lyft drivers can set their own hours, use their own vehicles and possibly earn higher wages than if they worked for cab companies. And because the interactions with customers — from getting paid to selecting a route — are all managed by the app, drivers should feel less burdened overall.
Ride-hailing through Uber and Lyft has become so popular that in some urban areas corporations offer credits with the companies in lieu of a corporate car. For more casual uses, the sheer density of Uber and Lyft drivers in many cities means people now commute, shop and head to their favorite bar or restaurant via Uber or Lyft.
Uber and Lyft, both based in San Francisco, enjoyed exponential growth since their inception. The two companies created a billion-dollar industry in just a few years. For its part, Uber now has about 8 million users worldwide and a $69 billion net value in 2017, operating in 83 countries and 674 cities worldwide. In 2016 the company's drivers gave 2 billion rides around the world. The ride-hailing leader fulfills 40 million rides a month and cornered 77 percent of the U.S. ride-hailing market. In New York the iconic yellow taxi is being replaced by Uber and Lyft cars, which as of 2017 outnumber cabs in the city by a four-to-one margin.
Lyft, while a smaller company, still holds its own in the market. The company boasts 3 million active monthly users and 1 million rides per day. Lyft passengers took 160 million rides in 2016, and the company operates in 300 cities, all in the United States.
Lyft has a long way to go to catch up to its competitor, but it's making inroads. Lyft's gross bookings and the revenue earned by its drivers grew by 25 percent to $1 billion in the second quarter of 2017, up from $800 million in the previous period. That rate makes it a faster-growing company than Uber. Lyft, in 2017, announced plans to expand worldwide and give Uber an even bigger run for its money. Few details have been announced, but insiders expect Lyft to unveil more as 2018 gets underway.
Both companies are investing in self-driving car technology, putting them at the forefront of this new movement. Uber implemented driverless cars first, rolling them out in Pittsburgh and Tempe, Ariz. Later in 2017, Lyft announced a partnership with drive.ai, which specializes in driverless car technology. Lyft says it will implement a pilot program in San Francisco that will offer free rides to select customers in cars that use the technology. Per California law, however, the cars must also have a driver present to act as backup.
With the continued rise of smartphone usage, it seems both services are set to be a permanent fixture of the transportation landscape. And yet despite their success, the companies have not been without a number of crises and controversies, with Uber taking the lead on that dubious honor.
The app has seen cab drivers protest its inception in Paris, Berlin and London. As a result, it's been banned altogether in Berlin, and the government rejected its expansion into London.
This year has been especially tough for Uber, with scandal after scandal plaguing the company. In March a video surfaced of company cofounder and then-CEO Travis Kalanick being a jerk to his Uber driver. Then news arose of a legally questionable program the company implemented called Greyball, aimed at avoiding government scrutiny. Further allegations of a misogynistic workplace and incidences of sexual harassment helped lead to Kalanick's resignation from his CEO position, though he still remains on the Uber board of directors.
Financially questionable practices led to the company burning through capital and consistently operating at a loss despite its growth in revenue. Uber sued the city of Seattle to block a law allowing gig-economy workers — such as Uber's own drivers — to unionize. The company has also systematically worked to undermine Lyft, even implementing a coordinated effort dubbed Operation SLOG and a program called Hell to track Lyft drivers — all without their knowledge, of course.
Reports surfaced of Uber's mistreatment of its drivers and the general discontent of its workforce. Its operations team has been in disarray for months as the company tries to salvage its brand in the midst of multiple controversies.
Last year news broke that Uber's self-driving cars were malfunctioning. Then came a lawsuit from Waymo, a driverless car company under Google parent Alphabet, that Uber conspired to steal and duplicate Google technology in its self-driving cars. New legal woes may arise from the recent disclosure that Uber paid hackers $100,000 to destroy the personal information of 57 million of its riders and drivers the hackers had stolen in 2016, rather than alert authorities and users at the time, as required by law.
With so many issues plaguing Uber, Lyft stood to benefit. The company saw a jump in ridership of around 7 percent between the end of January and March as riders switched allegiances following all that bad press for its competitor. But Lyft drew ire of its own when reports surfaced of the company cutting fares, forcing drivers to spend more time driving, refusing to offer benefits and reporting its wages are higher than they really are.
Uber made significant changes to overcome the deluge of negative coverage and recurring scandals. In response to reports of disgruntled drivers, Uber implemented an in-app tipping component similar to the one currently available on the Lyft app, which has offered tipping since 2012. In several surveys, drivers said they liked driving for Lyft better because of the tipping system, so that small change could go a long way to help keep Uber drivers happy.
Despite struggles, both companies continue growing and remain at the forefront of the transportation industry. It seems Uber and Lyft are here to stay.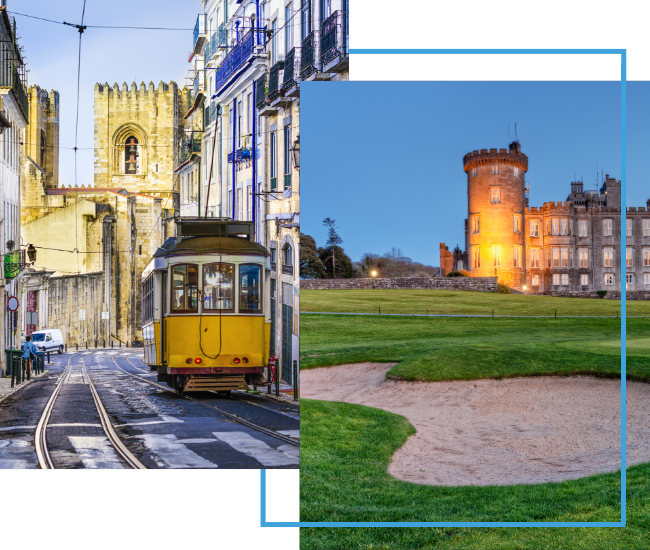 FX Excursions
FX Excursions offers the chance for once-in-a-lifetime experiences in destinations around the world.
Explore Excursions
There is something magical about sipping a glass of local wine while watching the sun slip into the Aegean Sea as the afterglow tinges traditional, white-washed Cycladic houses with glorious shades of rose, purple and gold. Ancient Greeks believed Helios, the Sun God, caused sunsets by driving his fiery chariot into the sea. Standing at water's edge in Mykonos, watching the sky slowly turn from purple to inky black, you almost believe it.
The prospect of a post-visit treasure hunting session inside the shops of landmark museums such as the Louvre in Paris, the Uffizi Gallery in Florence and The British Museum in London can be irresistible. However, some of Europe's smaller and more unusual museums boast retail spaces with a surprising "wow" factor, often as well-curated as the galleries.