IT'S HARD TO BELIEVE 2017 marks Singapore Airlines' 70th year. The name changed, the destinations multiplied, the planes grew from mini to mega, but in one form or another, Singapore has had an aircraft in the sky for seven decades.
In 1947 the airline started its incarnation as Malayan Airways Limited, running three flights a week to Kuala Lumpur, Ipoh and Penang in a five-seater, twin-engine Airspeed Consul. In 1963 the name changed to Malaysian Airlines Limited. The Singapore name didn't appear until May 1966 when the airline became Malaysia-Singapore Airlines. Finally, in 1972 the two airlines separated, with one becoming Malaysian Airline System and the other becoming Singapore Airlines, or SIA, as we know it today.
Since the 1970s Singapore Airlines has experienced major changes and some impressive firsts. In 1983 the first Boeing 747-300 flew from Los Angeles via Tokyo. In 1989 SIA became the first airline to send a Boeing 747-400 commercial flight from Singapore across the Pacific. In 1998 the carrier established its International Culinary Panel. Comprising five world-acclaimed chefs from five countries, the panel brought in-flight dining to new heights. And in 2001 Singapore was the first to provide audio and video on demand to all passengers in all classes.
Sek Eng Lee, regional vice president Americas, Singapore Airlines, says, "Any airline can sell a seat, but service is what really sets us apart." It's a testament to this commitment to service that Skytrax declared Singapore Airlines one of the top three in its Airline of the Year awards 14 times since 2001. Singapore has been voted the No. 1 international carrier for the entire 21-year history of the Travel + Leisure World's Best Awards. And in our most recent GT Tested Reader Survey, Singapore Airlines earned its second consecutive award as Best Overall Airline in the World as well as Best Airline for Business Class for the third year in a row.
Singapore Airlines always centered its brand around customer service, and one of the most famous symbols is the iconic Singapore Girl. In the early 1950s the airline hired "female pursers" to serve customers aloft. In 1968 French couturier Pierre Balmain designed the sarong kebaya uniform for the flight attendants. And when the airline became Singapore Airlines in 1972, the sarong kebaya-clad flight attendants became known as the Singapore Girls.
Today, 40 percent of the Singapore Girls are actually guys, but except for some gender-appropriate tweaks, the standards and training for the men are no less rigorous than they are for the women.
There's a reason the Singapore girls and guys have such a fabulous reputation. The airline's stature, and the resulting prestige of the job, allows SIA to be highly selective during the recruitment process. Once applicants are accepted, they begin an intense 15-week training session. The rules of grooming and makeup and even hairstyle are exacting, right down to the height of the signature Singapore Girl chignon, which must measure between 6.5 and 7 centimeters wide and be centered between the 11 o'clock and 1 o'clock positions on the back of the head. But grooming is only part of the training program. Much of the training time concentrates on learning how to make cabin service seem effortless and seamless, how to handle difficult passengers and, of course, how to deal with any kind of emergency from a cabin fire to water evacuation.
As it rolls into its 70th year, Singapore Airlines continues to strive to keep its standing as one of the world's top airlines. Over the years the bar has been raised, especially by the Middle Eastern airlines that specialize in continuing innovations, upscale service and luxurious perks, so keeping up is not an easy task.
What is Singapore doing to continue to stay on top? For starters, its fleet is a far cry from the original five-seater airplane of 1947. SIA now boasts a fleet of somewhere between 105 and 109 aircraft and prides itself as having some of the most modern aircraft and one of the most fuel-efficient fleets in the skies.
SIA, not one to rest on its laurels, believes in continuing to improve service and passengers' in-flight comfort. To this end, in 1998 SIA unveiled an approximately $350 million makeover. This included not only a new suite of cabin products for all classes of travel but also more choices of both cuisine and entertainment. In 2006 the airline introduced another suite of new-generation cabin products for all classes, including the world's widest first- and business-class seats, which transformed into fully flat beds. And in 2015 it introduced its new premium economy class with a price tag of $80 million.
SIA Suites offer the ultimate in luxury and include their own sliding door and window blinds, a stand-alone bed, gourmet meals served on bone china by Wedgwood and sleeping essentials including pajamas and turndown service. Hard to imagine what could top all this, but in an effort to entice its highend passengers to travel on SIA rather than on the Middle Eastern airlines with their elaborate first-class suites, SIA will reveal its all-new Airbus A380 first-class suites mid-year, just ahead of their debut on a fresh superjumbo fleet due to arrive in late 2017. There is much speculation about exactly what the upgrade will entail, but specific information is highly secret, and not even some of the top SIA executives know all the details.
New routes also mark the airline's 70th year. In October 2016 SIA launched its first-ever trans-Atlantic service between the United States and the United Kingdom, flying non-stop from Houston (IAH) to Manchester (MAN). A non-stop flight from San Francisco (SFO) to Singapore (SIN) aboard the Airbus A350-900 also launched in 2016. And in 2018 non-stop service from Los Angeles (LAX) and New York (airport to be determined) will be introduced when Singapore Airlines becomes the launch customer for Airbus' new "ultra long-range" variant of the A350: the A350-900ULR.
Technology makes many things possible, and Singapore embraces the possibilities. Its Companion App won the ATW Airline Industry Achievement Award in recognition of the app's introduction for in-flight entertainment. Prior to boarding, travelers can access the app via their devices to view movie trailers and schedule their favorite films, music and TV shows in advance of their flight. Once on board, the Companion App links with the seatback screens, allowing SIA's passengers to view their entertainment choices on their personal devices. Not only that, but if a passenger is in the middle of a movie when the flight lands, it's possible to pick it up where it left off on a connecting SIA flight.
Another app helps the flight crew provide the exemplary service SIA passengers have come to expect. Called Beyond Excellent Service through Technology, it is currently used in the first- and business-class cabins. Crewmembers use iPads with the app installed to retrieve and add information on passenger preferences. Minute details, such as a frequent flyer's preference for extra Tabasco sauce in a Bloody Mary, can be stored and accommodated. Broader preferences can also be tracked and proper action taken, such as adding Chinese magazines to a certain flight that historically shows a demand for them.
Always with Singapore Airlines it comes back to service. As James Bradbury-Boyd, vice president public relations, Singapore Airlines, says, "Great service is just part of our DNA."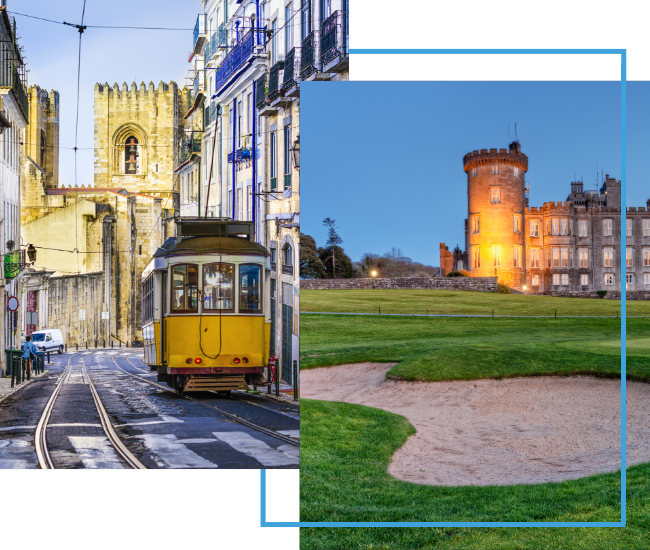 FX Excursions
FX Excursions offers the chance for once-in-a-lifetime experiences in destinations around the world.
Explore Excursions
A new and expanded campus at the Buffalo AKG Art Museum has been completed, reopening this summer and featuring new architecture designed by the architectural office of OMA New York, led by partner Shohei Shigematsu and project architects Lawrence Siu and Paxton Sheldahl, with Cooper Robertson (executive architect). The new expansion includes the Jeffrey E. Gundlach Building and extensive renovations to existing buildings. A $20-million commitment from New York State and Governor Kathy Hochul helped fulfill the expansion's budget and completes the $230 million capital campaign, the largest campaign for a cultural institution in the history of Western New York State.
Sponsored Content
Exclusive Sailing with Global Traveler
Ever since opening in 2021, Nobu London Portman Square has served as the focal point for many gatherings, stays and experiences. This fall the hotel's Nobu Bar adds four more reasons to visit with an exciting array of offerings, menus and events.