Creating a wellness environment in the workplace is a terrific idea, and many companies acknowledge the benefits of providing health and wellness programs to employees. However, the concept is anything but new. More than a century ago, Johnson & Johnson offered its New Jersey-based employees access to an on-site health center and a fitness center with a swimming pool and basketball court. In the 1970s, the company followed with the launch of Live for Life, an on-site wellness program with "access to behavior modification tools and education on topics like nutrition, stress management and more."
Fast-forward to today, and wellness in the workplace provides its own business model. Last year the International WELL Building Institute, whose mission is to "lead the global movement to transform our buildings and communities in ways that help people thrive," held its inaugural Workplace Wellness Leadership Summit, and the findings proved enlightening. Key takeaways from the summit included these elements: Environments play a pivotal role in shaping how we live and work; leadership must be involved in creating, supporting and maintaining a culture of health; and health and wellness programs cannot be developed with a one-size-fits-all mentality.
"Organizations are investing deeply in a culture of health and well-being, and not simply from an altruistic perspective but with the understanding that the health of a business is linked to the health and well-being of the people who work there," said Rachel Gutter, IWBI president.
As companies grapple with work safety issues during a global pandemic, seeking ways to conduct business without exposing employees to the coronavirus, the IWBI developed the WELL Health-Safety Rating for Facility Operations and Management. This evidence-based, third-party verified rating for all facility types focuses on operational policies, maintenance protocols, emergency plans and stakeholder education to address a post-COVID-19 environment now and broader health- and safety-related issues in the future.
In Cleveland, Michelle Venorsky founded Hello, a 10-person marketing agency, because she "craved a culture that worked on a human level and allowed me to thrive at my career but also be a mom. I couldn't find it, so I created it myself."
Though she admits she will never be able to compete with the bigger agencies in regards to "super high" salaries, Venorsky found other ways to compensate her team.
"I can't compete with salaries, but I can [compete] in regards to mental health, wellness and treating people as if they come first, not the client," she said. "And that's what wellness means to me. Everyone's well-being. Because if our team is taken care of, then the work will be that much better — and it is! Our client work is so much better because people aren't stressed or feel forced into [a] box. They are given the freedom to excel at all aspects of their life."
Wellness programs offered through Hello include 100 percent coverage of Class Pass "so everyone can work out when and where they want," even during the workday; and a masseuse is regularly brought into the office. As far as work-life balance, Flex Fridays mean no one comes into the office on Fridays, everyone is encouraged to take time off through Hello's unlimited paid time off and there are no set office hours.
"You're hired and we trust you," Venorsky explained. "Go be at your kids' school, come in late, take a mental day, run and get your nails done … we don't care." She added that in seven years, no one has abused these programs.
Once a month, someone plans a surprise outing for the Hello team to take a break together — a Joy Ride. This year the agency collectively decided to turn their Joy Rides into goodwill, and now each ride focuses on giving back and donating time to organizations.
"Because helping out is good for the soul and others," Venorsky said.
Antoinette Marie Johnson, founder and CEO, Cohere, a Philadelphia-based creative agency, fashioned an innovative workplace that not only features creative workspaces but also incorporates wellness.
In addition to its weekly Lunch & Learn series for the team to participate in hands-on workshops, from composting to the chemistry of kombucha to making a natural facial scrub, Cohere offers daily meditation sessions and promotes initiatives to develop practices to better themselves and the communities they impact.
"Cohere's belief is the more familiar our team is with creative and sustainable practices, the better we are equipped to bring these to our clients and generate impact in Philadelphia and beyond," said Johnson. "It's mindfulness, wellness and fostering creativity through programs that enliven our philosophies and show care for our employees."
As a company that provides at-home laboratory tests for food sensitivity, cholesterol and more, it comes as no surprise Austin-based Everlywell takes pride in its workplace wellness initiatives and even built its offices with those initiatives in mind. An in-house yoga studio is in its final stages of completion, and the gym stays open 24 hours a day, seven days a week, complete with Peloton bikes. The company offers Headspace memberships for all employees; and bottomless fresh berries, Greek yogurt, hummus and guacamole are delivered several times a week, as are supplies of organic, gluten-free and Paleo-friendly snacks. Fresh flavors of "spa water" are brewed daily, an on-site barista makes her own chemical-free syrups, seven types of nondairy milk are available and local kombucha is on tap.
For organizations looking to enhance their on-site wellness programs for their employees, a number of companies specialize in doing just that, like The Wellness Project NYC, boasting the tagline "Healthier humans. Better business." Rachel Brown and Sarah Jacobs founded TWP, the industry's first creative corporate wellness consultancy, in 2012 to "provide fun and educational programming." The team, whose clients include Aetna, American Express and Viacom, has a proven track record of not only facilitating healthy change but also contributing to an overall improved corporate culture.
"TWP is very different from other similar wellness providers in that we're co-founded and run by two holistic nutritional counselors with backgrounds in both the corporate world and entertainment — that really informs all of our programming," said Brown and Jacobs. "Our programming makes holistic health accessible and approachable, and we really make health and wellness fun."
Another aspect of wellness in the workplace is the actual design of the space, from the building itself to office settings.
Laura Britt, founder of Britt Design Group, provides insight. Her clients include the University of Texas Longhorn Wellness Center, the Air Force Academy and her own company. The firm moved into its new 3,300-square- foot office space late last year, specifically designed with health and wellness in mind and in accordance with the WELL Building Standard set forth by IWBI. WELL is the premier standard for buildings, interior spaces and communities seeking to implement, validate and measure features that support and advance human health and wellness.
When it comes to designing spaces, Britt and her team work a lot with biomimicry or "the design and production of materials, structures, and systems that are modeled on biological entities and processes." Essentially, they take inspiration from nature.
"Being connected with nature makes us feel good," Britt said. "That's why we like to go to the mountains, we like to go to the beach, we like to hear water, to hear waterfalls. It impacts us in a positive way."
When designing, the team tries to incorporate that connection to nature, to touch upon all the senses, especially sight and sound, including using natural light.
"We're bringing in natural light and connecting to the outside," she explained. "Anytime we can do that for office design, we certainly encourage it."
Other tips Britt shares with her clients: Incorporate small movements into their workdays, from installing sit-to-stand desks — giving employees options about how they work — to having employees walk to one centralized trash location rather than placing trashcans at everyone's desk.
"Have them get up, think about what they're throw- ing away and actually move to do so," encouraged Britt. "We try and incorporate these little movements into our days. The trash can is a funny example, but it works."
Britt was scheduled to speak at IWBI's The WELL Conference in Scottsdale in August; however, the conference team canceled the event due to the pandemic and is considering options for future events, including a virtual event and dates for 2021.
"I think it's really important to pay attention to the design space, as well as to the health and wellness of employees," explained Britt. "It's the responsible thing to do, and it certainly impacts the bottom line. When we can reduce sick days, people being out of the office and disruption to workflow, and just help people feel better, it's a positive impact in every regard."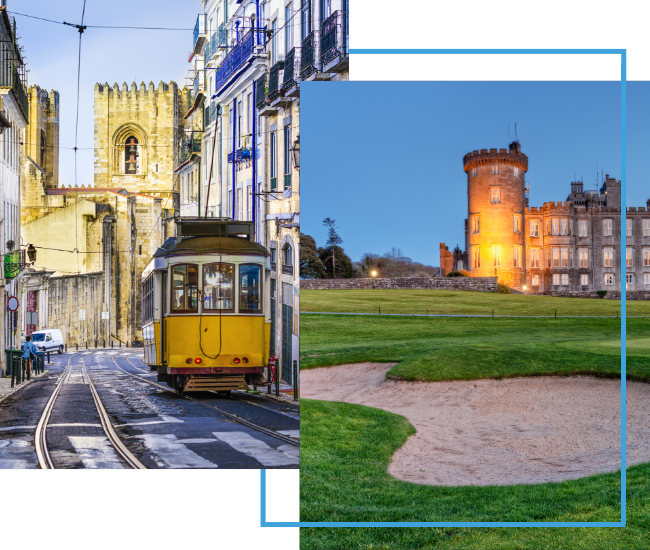 FX Excursions
FX Excursions offers the chance for once-in-a-lifetime experiences in destinations around the world.
Explore Excursions
The Perelman Performing Arts Center (PAC NYC), the cultural cornerstone and final public element of the World Trade Center site, opened this September.  The new performing arts center in Lower Manhattan provides a dynamic home for the arts, serving audiences and creators through flexible venues enabling the facility to embrace wide-ranging artistic programs.
Sponsored Content
Nashville's once-modest skyline continues to evolve as its luxury market grows. Lavish hotel properties are added to the landscape while acclaimed chefs stake claim in the robust culinary scene and premier cultural offerings round out the city's repertoire.
Whether you call secondhand fashion treasure troves "thrift stores," "fripperies," "charity shops," "vintage boutiques" or something else, shifting the paradigm from "old clothes" to "new finds," you may find the best, most conversation-starting souvenirs inside these shops and neighborhoods located in the world's most fashionable cities and a few unexpected places.