With 140 hotels and more than 23,000 rooms representing eight brands, Grupo Posadas has been a major player in Mexico for decades. The Mexico City-based hotelier continues to refine its strategy, fulfilling a plan to double its number of hotels by 2020 while developing new product lines to lure a wider range of travelers — and also expanding one of its hottest new brands into a new market: the United States.
The company views its rapid expansion over the next four years as "an ambitious goal, but we have worked to create the foundation to achieve it," according to Javier Barrera Segura, vice president of franchises. "One of the key strategies is to have a portfolio of very different brands that attend to the various needs of travelers."
The hotelier's current strategy results from years of well-planned evolution. In 2012 Posadas sold its South American brands, Caesar and Caesar Business, to AccorHotels. In 2014 the company launched the Gamma de Fiesta Inn franchise model, allowing independently owned hotels to take advantage of an affiliation with a well-recognized name while also expanding the company's presence. The Gamma structure allows hotel owners to choose between an operating plan and license, under which Posadas assumes hotel operations on their behalf, or a pure franchise model in which owners keep control of their operation but have access to the Fiesta Inn brand, distribution channels and marketing programs.
Even more big news came in 2015 when the company unveiled plans to expand one of its newer brands — the stylish Live Aqua Hotels and Resorts — into the United States. The international expansion is the result of a $450 million investment from Bighorn Capital to develop five properties in Chicago; Miami; Los Angeles; Houston; and Washington, D.C. Début Hotel Group (which owns and operates Dream Hotels, Night Hotels and Time Hotels) will manage the hotels, and the first will open in 2017 in Chicago's West Loop neighborhood.
"We are very excited to introduce the American consumer and international tourists to Live Aqua, our luxury brand with a unique Latin style known for warm, attentive service," said Barrera. "Through our partnership with Bighorn Capital and Début Hotel Group, both of whom have a deep understanding of the innate characteristics of success in the U.S. market, we believe we can establish a lasting and important lifestyle brand in the U.S."
Posadas also rejuvenated its popular, upscale Fiesta Americana flagship brand, introducing a fresh new logo and graphics and upgrading amenities, décor and technology. In April the company introduced the Fiesta Americana Resort Collection, a group of 12 resort-style properties in popular beach destinations. The new designation should help travelers better understand the variety of options under the Fiesta Americana umbrella, according to Ana Gon, vice president of sales and marketing. And even though the collection represents vacation-oriented destinations like Cancún, Los Cabos and Puerto Vallarta, the properties are business-oriented as well. "Twenty percent of our business is the MICE market," Gon said, referring to meetings, incentives, conventions and exhibitions. "It's been growing in recent years in all of these destinations, based on the growth in airlift. At the Los Cabos property, for example, we have 20,000 square feet of meeting space."
Also new from Fiesta Americana: the 207- room Fiesta Americana Monterrey Pabellon M, in one of Mexico's most important business destinations, and the 443-room Grand Fiesta Americana Puerto Vallarta, an all-inclusive hotel offering a more upscale, adults-only alternative to the existing Fiesta Americana property.
The Grand Fiesta Americana Coral Beach Cancun, meanwhile, launched a new e-concierge mobile app with new guest services like arranging airport transfers, spa treatments and activities. The property also added a 40,000-square-foot spa and a $2.2 million children's club. And just off the Caribbean coast, the 102-room Fiesta Americana Cozumel reopened in 2014 following a $17 million renovation.
Grupo Posadas oversees a broad array of hotel concepts that cover just about all of the largest segments of travelers in Mexico. The company divides its brands into five general categories: signature upscale brands (Fiesta Americana and Grand Fiesta Americana); lifestyle smaller upscale brands (Live Aqua and The Explorean); business class for more budgetconscious business travelers (Fiesta Inn, Fiesta Inn Loft and Gamma); and economy, focused on leisure travelers looking for value (One). Outside of the hotel operation sphere, the Vacation Club includes vacation packages and membership clubs Front Door, the Fiesta Americana Vacation Club and Kivac.
Don't be surprised if you see Grupo Posadas brands popping up in more regions in the coming years. "We are investigating both the Caribbean and Central American markets," said Barrera.
THE EXPLOREAN
Demographic: Upscale vacationers and small, high-level MICE groups who appreciate nature and the all-inclusive concept
Offerings: Operates two hotels, in Kohunlich and Cozumel. Surrounded by natural beauty, guests enjoy outdoor excursions and free WiFi.
Highlight: The 40-room Explorean Kohunlich offers a spa, outdoor event space and bungalow-style accommodations with terraces and cabanas with private swimming pools.
FIESTA AMERICANA
Demographic: Travelers looking for a full-service, upscale hotel in resort and urban destinations
Offerings: All hotels offer restaurants with room service, bars, fitness centers, business centers and meeting and event space. Some have children's clubs or spas, and some are all-inclusive.
Highlight: The 172-room Fiesta Americana Santa Fe, in one of Mexico City's biggest business hubs, offers 14 meeting rooms, a restaurant, fitness center, indoor swimming pool and executive floors.
FIESTA INN
Demographic: Budget-conscious business travelers
Offerings: More than 60 hotels in business-popular Mexican destinations offer consistent service and amenities — such as free WiFi, 24-hour room service, express check-out and business concierge service — without a high room rate or added fees.
Highlight: The Fiesta Inn Monterrey Valle, located in a financial and corporate district of San Pedro, offers a gym, restaurant and five meeting rooms.
FIESTA INN LOFT
Demographic: Extended-stay business travelers
Offerings: Operating in Ciudad del Carmen, Irapuato, Querétaro and Monclova, this variation on Fiesta Inn offers more spacious rooms with kitchenettes, sofas and 46-inch TVs. Public areas include a gym, a firepit/garden, convenience store, lounge and self-service laundry. Room rate includes American-style breakfast.
Highlight: The Fiesta Inn Loft Irapuato, 50 minutes from the Guanajuato airport, has a business center, meeting rooms, gym, roof garden and terrace with firepit.
GAMMA DE FIESTA INN
Demographic: Travelers looking for unique, independent hotels with the benefits of a major chain at an economical price
Offerings: Gamma provides a local experience and ambience that fits each hotel's destination. While the architecture and style of each property differs, several amenities are consistent, including free WiFi, on-site restaurants, gyms, business centers and, in some locations, swimming pools.
Highlight: The 160-room Gamma de Fiesta Inn Mérida el Castellano, in downtown Mérida, Yucatán, offers meeting space for up to 200, as well as a business center, swimming pool and a restaurant specializing in Mexican and international cuisine.
GRAND FIESTA AMERICANA
Demographic: Travelers seeking a full-service hotel with luxurious amenities in urban and beach destinations
Offerings: All hotels feature extensive meeting and event space, restaurants, bars and fitness centers. Some have spas, children's clubs or access to golf clubs.
Highlight: The Grand Fiesta Americana Puerto Vallarta features an adults-only, all-inclusive environment with multiple suite options and three Grand Floors including a private lobby.
LIVE AQUA
Demographic: Upscale travelers looking for modern luxury in large cities and beach resorts
Offerings: Operates four hotels in Mexico, with urban locations in Mexico City and Monterrey (2016), a beachfront location in Cancún and the adults-only Lat20 by Live Aqua in Playa del Carmen.
Highlight: The 135-room Live Aqua Mexico City Hotel & Spa in chic Bosques de las Lomas offers feather mattresses, 400-thread-count sheets, aromatherapy kits, 46-inch smart TVs, electrically controlled curtains and bathrooms with 22-inch TVs. The property includes two presidential suites, a restaurant and bar and a spa.
ONE
Demographic: Budget-minded travelers looking for simple yet modern accommodations
Offerings: Offers more than 24 properties in Mexico featuring free WiFi, a business center, free breakfast and laundry service for a fee. A few properties have swimming pools.
Highlight: The One Ciudad de México Alameda is centrally located a few steps from Alameda Park and walking distance to the Zócalo and Paseo de la Reforma, where many corporate business offices are located.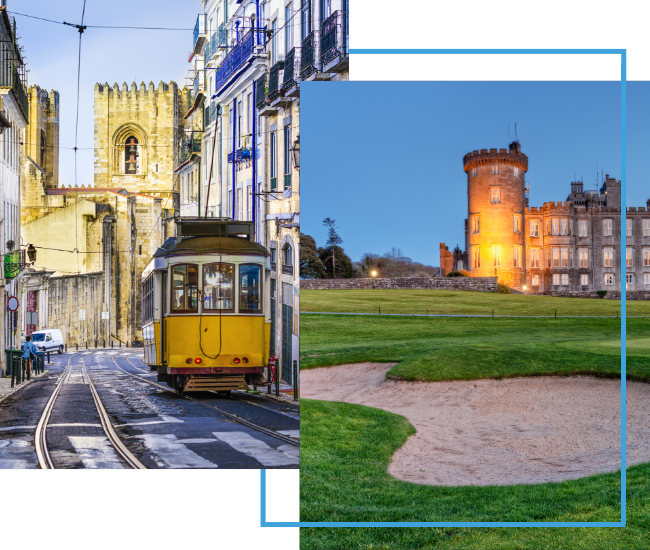 FX Excursions
FX Excursions offers the chance for once-in-a-lifetime experiences in destinations around the world.
Explore Excursions
There is something magical about sipping a glass of local wine while watching the sun slip into the Aegean Sea as the afterglow tinges traditional, white-washed Cycladic houses with glorious shades of rose, purple and gold. Ancient Greeks believed Helios, the Sun God, caused sunsets by driving his fiery chariot into the sea. Standing at water's edge in Mykonos, watching the sky slowly turn from purple to inky black, you almost believe it.
Sponsored Content
Nashville's once-modest skyline continues to evolve as its luxury market grows. Lavish hotel properties are added to the landscape while acclaimed chefs stake claim in the robust culinary scene and premier cultural offerings round out the city's repertoire.
The prospect of a post-visit treasure hunting session inside the shops of landmark museums such as the Louvre in Paris, the Uffizi Gallery in Florence and The British Museum in London can be irresistible. However, some of Europe's smaller and more unusual museums boast retail spaces with a surprising "wow" factor, often as well-curated as the galleries.