If rising tides, receding glaciers and endangered species make you wonder whether you will ever visit a glacier or see a lion in the wild, you are not alone. And yet climate change should not stop us from traveling when tourism is often the primary economic driver in many nations. But to protect pristine places, traveling responsibly makes sense.
Brian Mullis founded Sustainable Travel International in 2002 to help destinations and tour operators protect natural and cultural resources through sustainable tourism. ''Travel can be a force for good, and travel dollars ensure national parks and museums exist,'' said Mullis, who noted the U.S. National Park Service turns 100 in August. The nonprofit organization developed a Leadership Network that includes Travel Oregon, Royal Caribbean International, Fairmont Hotels & Resorts, Globus brands and G Adventures.
Now that it's hip to be ''green,'' many faux ecotour operators have sprung up. If you are invited to swim with captive dolphins or handed the keys to a Hummer, run the other way.
Good resources for finding responsible tour operators in two countries include the visitor bureaus for New Zealand and Australia. New Zealand has promoted tourism through its 100% Pure New Zealand campaign since 1999. Kaikoura, New Zealand's first destination to be certified by EarthCheck for sustainability, is located on South Island, north of Christchurch.
Green adventures Down Under can be found in many places, including Hamilton Island off the Great Barrier Reef in Queensland, Adelaide and Kangaroo Island in South Australia, and Maria Island in Tasmania on a walking vacation with The Maria Island Walk. In Western Australia, Perth and Fremantle offer walkability and great organic restaurants. And Rottnest Island, famous for a tiny marsupial called a quokka, is a short boat ride away.
Craig Wickham grew up on Kangaroo Island, and after working in national parks in South Australia founded Exceptional Kangaroo Island to share the island with tourists in a sustainable fashion. Just a short flight from Adelaide, Kangaroo Island boasts the nickname "the Galapagos of Australia" for its abundance of wildlife including koalas, wallabies, kangaroos, echidnas and a variety of birds. It buys food locally, hires locals and supports local businesses.
Bruce Poon Tip founded G Adventures in Canada in 1990 to make the world a better place. According to Jamie Sweeting, president, Planeterra (G Adventures' nonprofit arm), ''Most adventure travelers and a growing number of traditional tourists care about the impact their travel has on people and the planet.'' Planeterra invests in projects around the globe that help people and communities, ranging from an initiative that provides clean cookstoves to Maasai villagers in Tanzania to its Ocean Health Fund that invests in marine conservation efforts such as removing debris from the Great Ocean Garbage Patch (aka the North Pacific Gyre) off the California coast.
Chris Mackay and Tammy Leland founded Crooked Trails in Seattle in 1998 to create purposeful trips that benefit travelers, host communities and the environment.
Intrepid Travel, an ecotourism company launched by two Melbourne backpackers in 1988, takes more than 100,000 travelers a year on small-group adventures. Liz Manning, Intrepid's responsible business specialist, said, ''A truly eco-friendly company should have some sense about how much carbon their trips produce and have strategies in place to reduce that footprint. Every Intrepid Travel departure is offset 100 percent. Intrepid Travel has been fully carbon neutral since 2010.''
For green ideas, check out the Green Travelers Tribe on Gogobot, the trip-planning website and app. Founder Travis Katz said, ''The idea behind Gogobot is to allow people to 'dig deeper,' getting beyond generic travel recommendations to find places that will help make your travels personally relevant." People may share travel advice with like-minded adventurers through 19 different "tribes." Crooked Trails and Intrepid Travel recommend The International Ecotourism Society website for researching eco-friendly trips; its Resources tab links to ecoDestinations and an ecoAuction.
Mullis and all four eco-tour operators contributed the following tips for choosing an eco tour and traveling responsibly.
In 2010, the United Nations reported only about $5 of every $100 spent by tourists actually stays in developing countries, so it's important to ask where our tourism dollars go. Ask how much of the vacation dollars will remain in the country. Look for tour companies that work with locally owned businesses.
Find out whether the guides, drivers, porters and leaders are local to the destination. "One of the best ways to not only provide an authentic travel experience but also to support the local economy is to hire and train locally," said Intrepid Travel's Manning. Ask whether the experiences you choose will help the local environment or economy, and if so, how.
Inquire if the hotels, restaurants and transportation used are locally owned. Generally, G Adventures advises people to avoid the all-inclusive type of resort holiday because those destinations are often owned by outside interests, so few tourism dollars actually reach the neighboring communities. ''Adventure travel is about getting out of your comfort zone and experiencing a new way of seeing the world,'' said Sweeting of Planeterra. Before finalizing any booking, do a background search on the operator. Ask a company whether it is eco-certified and if it offers carbon offsets.
Mullis is partial to preserving ancient forests and recommends choosing projects with independent third-party verification. STI's website's carbon calculator calculates the environmental impact of your flights, driving and hotel stays. Mackay of Crooked Trails recommends Renewable Choice.
Even if your trip isn't an eco-adventure, you can still minimize its environmental impact. When flying, try to take non-stop flights to reduce your carbon emissions. At your hotel, don't waste water in the shower or while brushing your teeth, and talk to housekeeping to ensure you can reuse sheets and towels.
Carry a reusable water bottle and refuse plastic water bottles whenever possible. Travel with a SteriPEN, charcoal filter or other means to purify water in countries like Peru or Mexico where potability may be uncertain.
Sign the Travelers Against Plastic pledge to purify your own water and say ''no'' to plastic water bottles. Mackay co-founded Travelers Against Plastic, or TAP, after seeing so many pristine places littered with plastic bottles.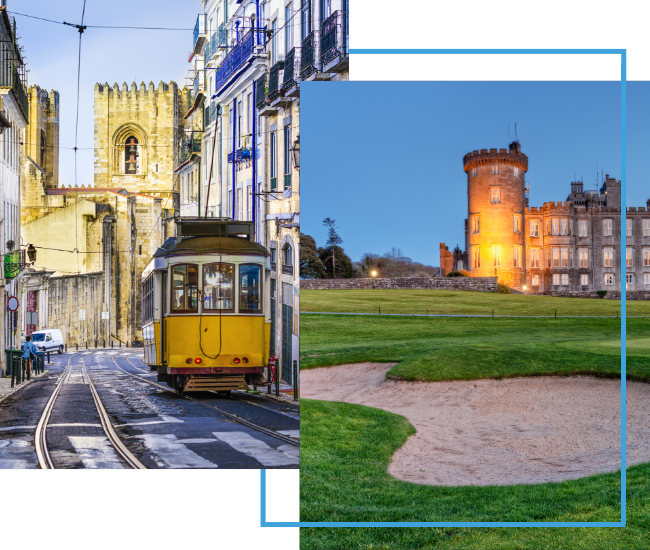 FX Excursions
FX Excursions offers the chance for once-in-a-lifetime experiences in destinations around the world.
Explore Excursions
A new and expanded campus at the Buffalo AKG Art Museum has been completed, reopening this summer and featuring new architecture designed by the architectural office of OMA New York, led by partner Shohei Shigematsu and project architects Lawrence Siu and Paxton Sheldahl, with Cooper Robertson (executive architect). The new expansion includes the Jeffrey E. Gundlach Building and extensive renovations to existing buildings. A $20-million commitment from New York State and Governor Kathy Hochul helped fulfill the expansion's budget and completes the $230 million capital campaign, the largest campaign for a cultural institution in the history of Western New York State.
Ever since opening in 2021, Nobu London Portman Square has served as the focal point for many gatherings, stays and experiences. This fall the hotel's Nobu Bar adds four more reasons to visit with an exciting array of offerings, menus and events.