IF YOU'VE EVER REACHED the end of a wonderful cruise and wished it could stretch on forever, then a complete circumnavigation of the globe is your dream ticket. You'll need considerable resources ($35,000–255,000 per guest, depending on stateroom) and ample time (four months, minimum), but for those who relish cruising, an around-the-world voyage is the ultimate splurge.
Around-the-world cruises usually depart in January, and despite their exhaustive itineraries, they are in exceptionally high demand. Holland America Line's annual 113-day Grand World Voyage on the ms Amsterdam, for example, which starts its roundtrip from Fort Lauderdale Jan. 4, 2018, sold out more than six months ago.
It's best, therefore, to plan on a circumnavigation in 2019. The obvious choice is Cunard Line, which originated these long voyages nearly a century ago. Two of Cunard's modern ocean liners, each carrying slightly more than 2,000 pampered passengers, continue the tradition to this day. The Queen Victoria undertakes a 107-night, Southampton-to-Southampton roundtrip Jan. 10–April 27, 2019, with a westward sailing that incorporates an Atlantic crossing and a Panama Canal transit on its way to ports in Australia, Indonesia, China and Africa. Not to be outdone, Cunard's Queen Mary 2 strikes a contrary course, sailing eastward on its round-the-world roundtrip from New York City (108 nights, Jan. 3–April 21, 2019) as well as from Southampton, England (94 nights, Jan. 10–April 14, 2019). The voyages will focus on exotic ports of the Far East.
Oceania Cruises offers another 2019 circumnavigation, a Miami-to-Miami roundtrip encompassing 177 days (Jan. 14–July 11, 2019). Oceania's itinerary is worthy of the nearly six months at sea, with calls in Cuba, Bermuda, Panama, Australia, Polynesia, China, Egypt, Israel, France, Ireland and Canada. Maritime merrymakers can begin this once-in-a-lifetime around-the-world cruise in either New York or Los Angeles on the 684-passenger Insignia.
Complete circumnavigations like those Cunard and Oceania offer are becoming rare, as extended but not fully complete world voyages gain momentum. Silversea Cruises' all-inclusive world cruise in 2019 (Jan. 6–May 19) takes 132 days to visit 52 ports in 31 countries. It sets off from San Francisco and circles the Earth, going as far as London, although the fare includes business-class air travel to complete the circumnavigation. Well-traveled authors Paul Theroux and Pico Iyer will mesmerize passengers aboard the 388-passenger Silver Whisper on this long voyage. Crystal Cruises and Regent Seven Seas Cruises will launch similarly luxurious world cruises in January 2019, both from Los Angeles, but neither is a complete around-the-world experience. Crystal ventures as far as Monte Carlo in 85 days, and Regent winds up after 131 days in New York City.
Circumnavigations do make for a long vacation at sea, but with a ship and itinerary conforming to your travel dreams, a complete global cruise is the ultimate way to travel the entire world in a single splash.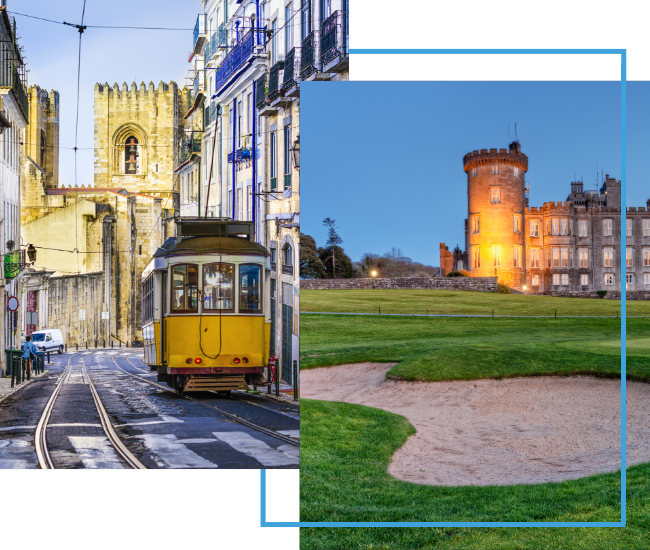 FX Excursions
FX Excursions offers the chance for once-in-a-lifetime experiences in destinations around the world.
Explore Excursions
There's no doubt the northern lights are awe-inspiring and spectacular. Unfortunately, they're also fickle and fleeting, and despite your best-laid plans of checking this item off your bucket list, sometimes Mother Nature's luminescent show just doesn't cooperate. But one cruise line has a new fail-safe in place.
Sponsored Content
Nashville's once-modest skyline continues to evolve as its luxury market grows. Lavish hotel properties are added to the landscape while acclaimed chefs stake claim in the robust culinary scene and premier cultural offerings round out the city's repertoire.
Think you need a degree in sailing to enjoy a yachting holiday? Dream Yacht Worldwide, a leader in yacht charters, wants you to relax and enjoy the journey. Newly expanded to include the British Virgin Islands, Martinique, Tahiti and the Seychelles, the "Easy Crewed" offered by Dream Yacht Worldwide also include charter options in Greece and Croatia.