PONANT, THE ONLY MAJOR French-owned cruise line serving destinations worldwide, is campaigning to attract more North American passengers, having recently opened offices in New York and Miami. Ponant presents dual appeal in its fleet of small luxury ships featuring gourmet French dining and the wide range of exotic ports it serves from pole to pole.
Long known as a top polar expedition cruise line, Ponant also sails to Northern Europe, Russia and the Mediterranean; Oceania, Asia and Africa; as well as Alaska and Central and South America. Its 2019–2020 program includes 114 departures, with 23 sailings to Antarctica and 33 to Latin America. Its fleet of nine vessels ranges from one classic three-masted sailing yacht — the 64-passenger Le Ponant — to the four 244- to 264-passenger yacht-like ships Le Soleal, Le Boreal, L'Austral and Le Lyrial, each equipped with spa and fitness facilities. All feature French crews and chefs, with both French and English the official onboard languages.
A new series of 184-passenger exploration ships, led by the recent launches of Le Laperouse, Le Bougainville, Le Champlain and Le Dumont-d'Urville, extends Ponant's French touch to high-end exploration cruising. These yacht-like exploration vessels boast Blue Eyes, the world's first underwater passenger lounge, enabling guests to see, hear and feel the ocean from "body listening sofas." The ships also sport private balconies and terraces, moveable marinas, heated seawater pools and solariums, two gourmet dining venues with menus by Ducasse Conseil, Champagnes by Veuve Clicquot, theaters for lectures and shows, and a fitness center with spa treatments from Paris-based Sothys.
Members of Ponant's small-ship luxury fleet, such as the chic Le Soleal, are frequently chartered by organizations for special cruises — such as Abercrombie & Kent's popular Wonders of Japan all-inclusive annual outing, next set for June 13–26, 2020.
Ponant's more exotic voyages include a cruise aboard the new Le Dumont-d'Urville to the Bijagós Archipelago Oct. 8–16, 2019, off the coast of Africa's Guinea-Bissau. This roundtrip from Dakar, Senegal, explores a rarely visited 88-island UNESCO Biosphere Reserve. The same ship offers a nature-themed cruise Jan. 6–16, 2020, to Costa Rica and the Panama Canal featuring naturalist Paul Donahue. This cruise focuses on Costa Rica's efforts to preserve its natural treasures, highlighted by a stop in Corcovado National Park, perhaps the most biodiverse location on Earth.
Ponant signals its own dedication to environmental cruising through its partnership with the British-based Aldabra Clean Up Project in the Seychelles, where passengers can help with the cleanup of the Aldabra Atoll during a shore excursion.
Whether it's jungle or ice, Ponant makes it possible to explore the world's diversity on seven continents while adding a French twist to expedition cruising.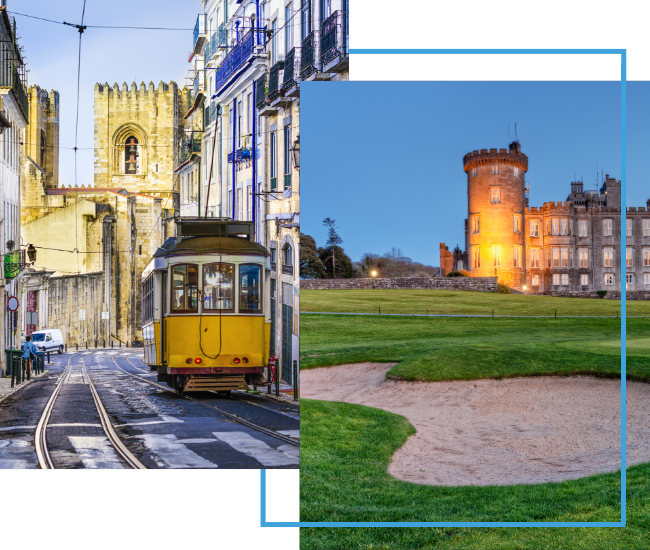 FX Excursions
FX Excursions offers the chance for once-in-a-lifetime experiences in destinations around the world.
Explore Excursions
Pleasant weather, autumn foliage and vibrant flowers are among the many delights awaiting nature lovers at botanical gardens and arboretums across the United States. However, some of these green spaces take on additional color this month and through Halloween when enterprising gardeners, landscape architects, management and other creative minds cast a spell with themed environments running the gamut from spooky to utterly bewitching.
Sponsored Content
Exclusive Sailing with Global Traveler
For travelers who love all things autumn, Crystal Springs Resort, New York City's closest destination resort, features special offers and experiences to meet the demands of everyone's fall bucket list. Located only 80 minutes outside New York City in Sussex County, New Jersey, Crystal Springs Resort offers a quick getaway to enjoy fall foliage. Are any of these new offers or experiences on your bucket list?