EUROPE'S BUSIEST AND MOST picturesque waterway, the Rhine River winds for more than 700 miles from the Swiss Alps to the North Sea. It is a traveler's feast for the eye, mind and palate, a complete banquet of castles, museums, medieval towns, vineyards, restaurants and shops. Sightseers have focused on its wonders for centuries. With the popularity of river cruises spreading, the Rhine River remains at the top of the charts, drawing more than 300 cruise ships to its waters each year, including many of the world's most luxurious river vessels.
For river cruising, the Rhine is divided into three sectors. The Lower Rhine, with stops at such historic German cities as Bonn and Cologne, empties into the sea near Amsterdam, while the Upper Rhine has notable ports of call, too, including Basel and Strasbourg. But the centerpiece of a Rhine cruise is the Middle Rhine, the so-called Romantic Rhine, where the 40-mile Rhine Gorge between Bingen and Koblenz is festooned with more medieval castles than any other river valley in the world.
The Romantic Rhine and its Gorge, with its medieval villages and 1,000-year-old terraced vineyards, was the inspired setting for Richard Wagner's epic opera, Götterdämmerung. Listed as a UNESCO World Heritage site, its scenic centerpiece is a natural monument, the sheer cliffside known as Lorelei, the emblem of a mythic femme fatale who lured many a ship and crew to disaster. Lorelei, in turn, is the inspiration of a romantic poem by Heinrich Heine, a waltz by Johann Straus, an opera by Felix Mendelssohn, a verse by Sylvia Plath and, most recently, a character from Marvel Comics.
Most Rhine cruises of a week or longer sweep through all three stretches of the Rhine, including Lorelei cliff and the Rhine Gorge, with Amsterdam serving as either the starting or ending point. The cruising season runs April through October, although most major river lines offer an array of Christmas market cruises in the winter. In recent years the number of luxury river cruise ships offering extended trips on the Rhine proliferated, affording travelers a raft of high-end choices for cruising.
Viking River Cruises is the baseline for modern luxury cruising on the Rhine, with its array of sleek 190-passenger Longships offering a host of complimentary amenities, from a shore excursion at every port to spacious river-view cabins. A typical eight-day Rhine Getaway begins on the Upper Rhine in Basel and visits the Black Forest, the medieval village of Colmar and the Alsatian wine country near Strasbourg, France, before sailing into the Rhine Gorge with a chance to tour the 700-year- old Marksburg Castle and the Fortress of Ehrenbreitstein. On the Lower Rhine, Viking calls on Cologne's Old Town before winding through Kinderdijk, a network of UNESCO World Heritage site windmills (19 of them) which guests can view close up on bicycle or aboard a vintage barge.
For those demanding even more luxurious cruising, Crystal River Cruises sails the Rhine between Amsterdam and Basel in all-inclusive style with the all-suite, 106-passenger Crystal Debussy and Crystal Bach — part of a fleet that constitutes the first and only all-balcony, all-suite, all-butler vessels serving Europe's waterways.
Scenic River Cruises offers comparable deluxe river cruising. Eight of its 167- to 169-passenger river boats, including its newest Space-Ships, will work the Rhine River in 2020, each vessel with butler service and nearly every other amenity you might dream of. Two other top-end choices are AmaWaterways and Avalon Waterways. AmaWaterways, with eight ships on the Rhine, provides passengers with a swimming pool, fitness center, spa, bicycles for shore excursions and gourmet dining. Many of its Rhine trips are designated as special wine cruises. Avalon Waterways, with the newest river fleet in Europe, claims the continent's largest staterooms. Bicycles, Nordic walking sticks and wine and beer with lunch and dinner are complimentary, as are breakfasts delivered to your stateroom.
FIRE SAIL
On five special festive nights each year, massive fireworks displays and convoys of lighted ships cast a special light on the Rhine's castles and crags.
In 2020 these annual Rhine in Flames festivals will launch May 2 in Bonn, July 4 in Bingen and Rüdesheim, and Aug. 8 in the Spay-Koblenz region.
Rhine in Flames concludes with two brilliant flare-ups, the first Sept. 12 in Oberwesel, where the fireworks are synchronized to music, and the last, Sept. 19, in the sister towns of Sankt Goar and Sankt Goarshausen, where pyrotechnics illuminate the castles Katz (cat) and Maus (mouse) during the annual wine festivals.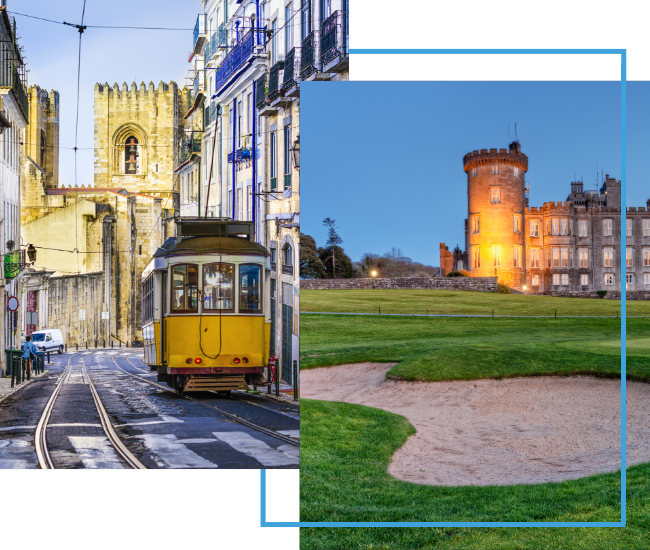 FX Excursions
FX Excursions offers the chance for once-in-a-lifetime experiences in destinations around the world.
Explore Excursions
There may not be snow in Los Angeles this season, but Waldorf Astoria Beverly Hills is certainly full of the holiday spirit, with Christmas, Hanukkah and New Year's events happening in the hotel's gorgeous event spaces.
Sponsored Content
Incentive travel has long been a way for organizations to drive sales and reward employees with opulent trips to exotic destinations. Today it encompasses even more.
Looking for fun things to stuff into the toe of a few holiday stockings? Here are some great choices: