As the crew lined the gangway, glaciers and mountains filled my view, and I snapped a selfie to document the surreal moment from where I stood at the north bank of the Beagle Channel in Ushuaia, Argentina. I was destined for Antarctica, and the ship in front of me would be the vessel that brought me to my seventh continent.
That solitary picture proved I had chosen to venture beyond my comfort zone, but more importantly, it served as a stark reminder I was completely alone: no friends, family members or loved ones to hold my bags or take photos for me. I had come alone and was about to embark on my first solo cruise of my life.
I prepared for my first solo journey by assuming I would be the only single traveler on board that Polar Latitudes ship. Little did I know I would soon be surrounded by a group of six other solo cruisers — of all ages, races and life stages — who would form our own little cruise family during that 13-day voyage. Together we shared in the excitement of our Antarctic journey, rejoiced alongside one another as we celebrated birthdays and life changes and, yes, took pictures for each other without having to ask.
Although solo travel on cruises has risen in popularity over the decades, historically it has been reserved for the wealthy or those willing to pay nearly 125–200 percent of the published per-person price (also known as the single supplement). But all that is changing as savvy cruise lines welcome solo travelers with new amenities and increased incentives. Today nearly half of all people taking trips with Intrepid Travel are going solo, and luxury tour operator Adventure Life reports a dramatic increase in its single traveler cruise bookings.
"The rise in solo cruising has followed the rise in solo travel in general," explained Monika Sundem, CEO, Adventure Life, "and the trend has only grown as cruise operators have made their policies more solo-friendly. They now understand that by reducing or waiving single supplements, ships will be closer to fully booked than with a strict single supplement policy. Four cabins with solo travelers in them is much preferred to four unoccupied cabins."
Sundem notes many of the cruise operators Adventure Life partners with have begun to offer single share programs as a way solo cruisers can avoid the single supplement altogether. These programs include an option to share a cabin with another traveler of the same gender for half the price of the room, even if a cabin-mate can't be found.
Many cruise lines — like Windstar and Princess Cruises — offer a reduced single supplement, with solo travelers paying a fraction of the full price for a private cabin, while Norwegian Cruise Line was the first to build staterooms and common areas specifically for single cruisers, launching its studio staterooms in 2010. The studios measure about 100 square feet but come with perks like access to the singles lounge and plenty of meetups, happy hours and solo traveler bar crawls. Other cruise lines quickly followed suit, and now Royal Caribbean International, Celebrity Cruises, P&O, MSC, Cunard and Holland America Line all offer single cabins on some or all of their fleet.
Not only staterooms get more solo traveler-friendly; shore excursions and onboard entertainment are getting in on the single fun, too. Riviera River Cruises, for example, now tailors programming to solo travelers that includes options like walking tours with expert local guides or guided wine tastings in Burgundy.
RIVIERA RIVER CRUISES
River cruises ride the solo traveler wave as well, with Riviera River Cruises currently the only cruise line to offer a dedicated solo traveler cruise. On those cruises, every cabin on the ship is reserved for solo travelers, without any single supplement or extra fee.
"We entered the North American market about four years ago and wanted to differentiate ourselves from other river cruise lines," said Marilyn Conroy, executive vice president of sales and marketing in North America, Riviera River Cruises. "One of the ways to do that was to focus on a growing market that our competition wasn't focusing on: the solo traveler. In addition to having at least five cabins on every departure with no single supplement, we decided to offer our solo traveler cruises, with no single supplement across all cabin grades throughout the ship."
Conroy notes single travelers come from all walks of life; and although a number of its solo cruisers are single, many of them aren't. "They may have different interests than their spouse and want to go on a trip on their own, or they want to go with a friend but not share a cabin," she said.
"In my view, the solo cruise trend will continue and grow," added Conroy. "More and more people want to travel with friends but have their own cabin or want to travel on their own and be around other solos. The single population has grown significantly over the past five years, and there's no reason why this trend won't continue."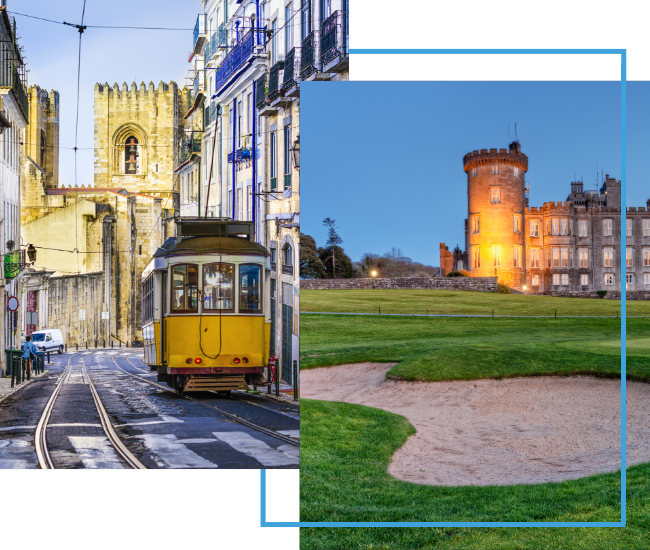 FX Excursions
FX Excursions offers the chance for once-in-a-lifetime experiences in destinations around the world.
Explore Excursions
There is something magical about sipping a glass of local wine while watching the sun slip into the Aegean Sea as the afterglow tinges traditional, white-washed Cycladic houses with glorious shades of rose, purple and gold. Ancient Greeks believed Helios, the Sun God, caused sunsets by driving his fiery chariot into the sea. Standing at water's edge in Mykonos, watching the sky slowly turn from purple to inky black, you almost believe it.
Sponsored Content
In an increasingly digital and interconnected world, the Global Business Travel Association (GBTA) Convention remains an indispensable platform for business travel industry professionals seeking to make the most of the power of face-to-face connections. Taking place August 13–15 in Dallas, the 2023 GBTA Convention provides the unique opportunity for professionals and companies to join visionaries, thought leaders and industry experts for meaningful networking, cutting-edge insights and inspiring innovation.
The prospect of a post-visit treasure hunting session inside the shops of landmark museums such as the Louvre in Paris, the Uffizi Gallery in Florence and The British Museum in London can be irresistible. However, some of Europe's smaller and more unusual museums boast retail spaces with a surprising "wow" factor, often as well-curated as the galleries.