Beyond ocean cruising and river cruising lies a third form of maritime travel — lake cruising — and the Great Lakes of North America offer the largest freshwater ecosystem on Earth for just such pleasures. Bordering the Canadian province of Ontario and eight American states, from Minnesota to New York, the Great Lakes' system of five interconnected, land-encased gargantuan bodies of water holds more than one-fifth of the world's fresh surface water. The shoreline is gigantic, too, measuring some 10,000 miles, studded with world-class natural, cultural, historic and urban sites. Nevertheless, far fewer major cruise lines venture here than into other major North American waterways such as the Mississippi River and the Alaskan coast.
The handful of major operators who do cruise the Great Lakes are each worth considering. All are fairly new to these waters and come with recently launched, state-of-the-art expedition ships. Though luxurious to a point, these vessels all are on the small side, carrying a few hundred rather than a few thousand passengers. The Great Lakes' cruising season, also diminutive, runs May through September, with July the warmest and sunniest month and late August through early September the choice for leaf-peepers.
Viking Expeditions, one of the newest lines, employs one of the Lakes' largest cruise ships, the 378-passenger Viking Octantis, a year-old exploration vessel featuring Zodiacs, kayaks and working labs for research scientists. More than 20 eight-day sailings are scheduled for the full 2022 season. The Milwaukee-to-Thunder Bay sailings visit three of the Great Lakes' premier cruising attractions. The first is Mackinac Island on Lake Michigan, a renowned Victorian-era lake port and resort. Next comes Georgian Bay, the UNESCO Biosphere Reserve on Lake Huron, gilded with 30,000 islands. The third big stop is the Soo Locks at Sault Sainte Marie, a massive engineering feat that connects Lake Michigan to Lake Superior and serves thousands of international freighters yearly. In addition, Viking's eight-day Toronto-to-Milwaukee trips visit Niagara Falls (Canadian side), Pointe Pelee National Parks (Ontario), Detroit and Traverse City/Sleeping Bear Dunes.
Another new operator in the Great Lakes, Victory Cruise Lines features premium exploration ships. Mississippi River maven American Queen Steamboat Co. recently purchased Victory, a good match since many a Mississippi traveler is eager to see what lies just to the north in America's inland sea. Victory's two 202-passenger vessels, Victory I and Victory II, promise mature passengers a relaxed, informative cruise and a free shore excursion in every port. Itineraries include an 11-day Detroit-to-Montréal voyage with stops at Niagara Falls, the Thousand Islands in the St. Lawrence Seaway, Cleveland and Detroit (home to the Ford Museum). Victory's 11- and 13-day trips from Chicago to Toronto/Montréal add Mackinac Island and Georgian Bay (including Little Current and the world's largest lake island, Manitoulin) to the mix, while a 16-day Chicago roundtrip (in June 2022 and 2023) explores the sights of Lake Michigan (the world's largest lake in a single state) and Lake Superior (the world's second-largest freshwater lake), along with port calls at Marquette, Mackinac Island, Duluth, Green Bay and Milwaukee.
Another top international cruise line, French-based Ponant, teamed with Smithsonian for a Great Lakes journey Sept. 8–15, 2022, aboard the 184-passenger Le Bellot, one of Ponant's top exploration yachts. This Toronto-to-Milwaukee voyage, with Smithsonian experts on board, visits Niagara Falls, Georgian Bay (from Parry Sound to Little Current), Mackinac Island, Lake Superior and much of the length of Lake Michigan, the world's largest lake within the borders of a single country. Plus, Ponant promises a free shore excursion at every port.
Want a taste of all the big sites in all five lakes? Try German-based Hapag-Lloyd Cruises and its 230-guest Hanseatic Inspiration, an expedition ship that features three gourmet restaurants; expert lecturers; an English-speaking crew; spa treatments; and in-cabin binoculars, coffeemakers and Nordic walking poles. The ship makes five interconnected voyages May through June, from Boston to Toronto to Chicago to Windsor (Detroit), capped off by a 14-day June 23–July 6, 2022, Chicago-to-Toronto cruise that takes in every last Great Lake.
A SIXTH GREAT LAKE
Georgian Bay, a large, lighthouse-dotted strait on the northeast side of Lake Huron, has been nicknamed The Sixth Great Lake — and for good reason, as it is 120 miles long, 50 miles wide and home to 30,000 islands — many enclosing their own lakes and islands within. Part of a designated UNESCO Biosphere Reserve, Georgian Bay is home to the world's largest freshwater archipelago, containing the world's largest freshwater beach and largest freshwater island, Manitoulin.
Hiking and horseback riding opportunities abound, but above all, Great Lakes passengers will be mesmerized by the massive granite formations and wind- swept eastern pine trees that rake across Georgian Bay's prized landscape, lapped by lake waters so blue a major paint company named one of its brightest blues in honor of the bay.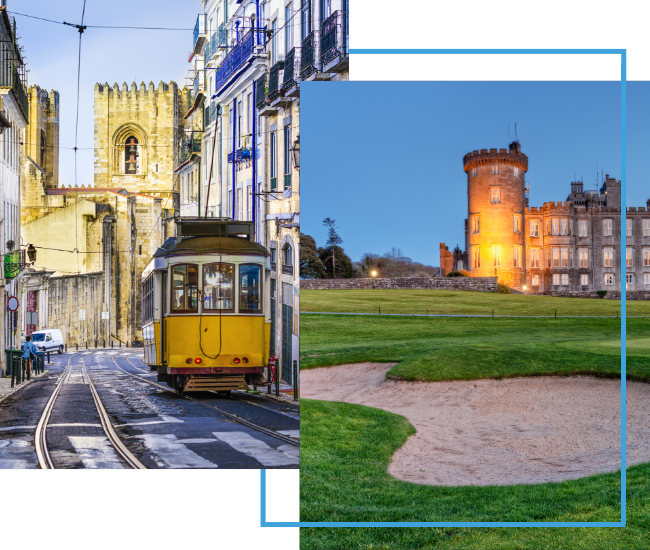 FX Excursions
FX Excursions offers the chance for once-in-a-lifetime experiences in destinations around the world.
Explore Excursions
Ideally positioned in Chicago's enticing River North district within a beautifully restored 1920's Art Deco structure, Freehand Chicago is surrounded by shops, museums, galleries and restaurants. The holiday season is the perfect time to visit — snowy cityscapes and glittering lights set the scene for shopping along the Magnificent Mile and State Street. Leisure time offers the opportunity to bask in the brisk winter air while ice skating in Millennium Park at McCormick Tribune Ice Rink. Complimentary ice-skating lessons are offered each weekend and on some winter season public holidays.
Sponsored Content
Embracing a life well lived often means embracing a life well-traveled. Every journey becomes a canvas for experiences that shape our lives and at the heart of every adventure lies the indispensable companion: quality luggage.
Think of Tokyo and your mind may wander to the neon signs and bustling crowds of Shibuya and Shinjuku, or the tranquility of the Meiji Jingu shrine, but this huge city offers much to those who explore away from the main tourist areas.