As soon as I slip into the cool water and don my mask and snorkel, a penguin darts by. Then another. And another. As soon as I catch a glimpse, they're gone in a flash, replaced by sea turtles and marine iguanas effortlessly floating above the submerged rocks, nibbling algae as the current sweeps them to and fro. A few yards away a trio of sea lions performs a playful underwater ballet, casting quick, curious glances my way before continuing on with their fun.
Another day, we travel to the highlands of Isla Santa Cruz to see giant tortoises in the wild. It's not uncommon for these animals to live to be 100 years or more; seeing them up close and in person proves humbling.
These are just two of the countless memories my sister Karen and I made together on a 10-day expedition cruise through Galápagos National Park last December. For as long as I can remember — at least since high school and long before bucket lists became part of our vernacular — I dreamt of traveling to the Galápagos to witness the mostly untouched nature and wildlife that's truly wild, utterly unfazed by humans. When the opportunity presented itself to travel to the Galápagos with National Geographic Expeditions, we jumped at the chance.
Our home while in the Galápagos was National Geographic Endeavour II, an intimate expedition ship that accommodates just 96 guests and 66 crew members, all of whom call the Galápagos Islands and Ecuador home. Each of the spacious, all-exterior cabins, 52 in total, has windows, perfect for keeping an eye out for any signs of marine life. Its small size means the ship nimbly navigates the islands and can change course if needed as called for by National Park regulations, or if unexpected adventure opportunities pop up.
As soon as we boarded and checked out our cabin, Karen and I were shown to the Lounge Deck aft where all of the ship's expedition gear is stored, including snorkeling masks and fins, and shorty wetsuits, fully available for guests for the duration of the expedition cruise. We did a bit of research ahead of time, and with water temperatures averaging 67 degrees Fahrenheit June through December in the Galápagos, we packed our own full-body wetsuits, gloves and booties for our daily snorkeling outings.
Meals aboard National Geographic Endeavour II are communal, giving everyone an opportunity to meet and share their experiences. The culinary team not only creates inspiring and flavorful dishes but also graciously accommodates vegan and vegetarian diets, and dietary restrictions like gluten- and dairy-free. In addition to conservation, sustainability is the name of the game in the Galápagos, and that extends into the galley. Nearly all of the produce served on board is sourced from as many as 40 farmers in the archipelago; 100 percent of all other non-produce provisions comes from the islands or mainland Ecuador, keeping it hyper-local.
These meals fueled days that started in the early morning when the experienced team of exceptional, local naturalist guides led our small groups on fascinating outings, both in and out of the water. These included snorkeling, kayaking, sightseeing by Zodiac and hiking. After returning to the ship for lunch, we headed back out for more exploring each afternoon. After dinner each night, the naturalists made presentations not only about the flora and fauna found throughout the archipelago but their personal passion projects, too, like photography and environmental education.
All of us aboard our expedition cruise — passengers, naturalists and crew alike — were incredibly fortunate to have Dr. Sylvia Earle on board. The National Geographic Explorer at Large, oceanographer, and one of the world's best-known marine scientists has dedicated her life to the underwater world. She shared her passion with us, not only through a few evening presentations but by snorkeling and hiking alongside us, too.
As someone who has had a longtime, deep-held passion for marine life, Dr. Earle's presence catapulted the already bucket-list Galápagos trip with National Geographic Expeditions into a truly once-in-a-lifetime experience, one Karen and I will never forget.
INFO TO GO
National Geographic Expeditions offers 10-day Galápagos Islands expedition cruises year-round. American Airlines, COPA Airlines, JetBlue and LATAM Airlines fly from the United States to José Joaquín de Olmedo International Airport in Guayaquil, Ecuador. Upon arrival, guests are transported to a hotel for an overnight stay. The next morning, expeditioners fly to the Galápagos Islands and board National Geographic Endeavour II, their home for the week. Afterward, they fly back to Guayaquil for another overnight before flying home.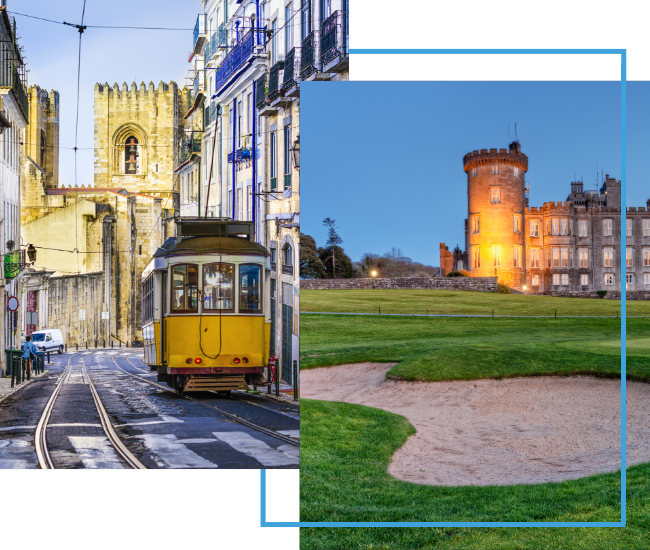 FX Excursions
FX Excursions offers the chance for once-in-a-lifetime experiences in destinations around the world.
Explore Excursions
The Perelman Performing Arts Center (PAC NYC), the cultural cornerstone and final public element of the World Trade Center site, opened this September.  The new performing arts center in Lower Manhattan provides a dynamic home for the arts, serving audiences and creators through flexible venues enabling the facility to embrace wide-ranging artistic programs.
Sponsored Content
IHG Hotels & Resorts is thrilled to announce the launch of a new mobile product feature for members: IHG Wi-Fi Auto Connect. This feature is now available exclusively in the IHG One Rewards mobile app for both iOS and Android users and will automatically connect IHG One Rewards members to WiFi upon arrival at more than 5,000 IHG hotels worldwide — no separate passwords or log-ins needed. This is in addition to the exciting benefits of being an IHG Business Edge member. IHG Business Edge provides small- and medium-sized businesses access to a user-friendly portal that displays comprehensive spending and savings data while providing the convenience of direct booking with a guaranteed discount.
Whether you call secondhand fashion treasure troves "thrift stores," "fripperies," "charity shops," "vintage boutiques" or something else, shifting the paradigm from "old clothes" to "new finds," you may find the best, most conversation-starting souvenirs inside these shops and neighborhoods located in the world's most fashionable cities and a few unexpected places.