After a catastrophic no-sail season, cruise lines were buoyant about forthcoming operations in Alaska, the world's fifth-most popular cruise destination. One in 10 Alaskans work in tourism-related industries, with passenger ships accounting for more than 1 million annual visitors. The desire to sail the waters of America's last frontier has been pent up for many months by the pandemic, and the 49th state, along with cruise lines worldwide, was eager to see a vigorous return of coastal cruising this year, followed by full recovery in 2022.
Despite a mother lode of potential passengers and an impressive array of new health and safety protocols, the persistence of COVID-19 and related regulations promised a slow relaunch of Alaskan sailings. Cunard Line and Windstar Cruises both scratched Alaska schedules for 2021, and most cruise lines scaled back operations and put off early spring sailings. Then on February 5, 2021, the Transport Canada minister extended its order banning cruise ships carrying more than 100 passengers from its waters until February of next year.
Affected cruise lines suspended the sale of 2021 itineraries but did not immediately cancel their sailings, expressing the hope that progress in the fight against COVID, temporary changes to U.S. maritime regulations and/ or diplomatic measures might lead to the order being rescinded early, allowing them to salvage at least a portion of this season.
In the meantime, the two biggest players in Alaskan waters, Princess Cruises and Holland America Line, announced a commitment to open some of their wilderness lodges in places like Denali, Fairbanks and the Kenai Peninsula for land vacations in the interior. Princess, which boasts more than half a century of service in Alaska, and Holland America, celebrating its 75th year in Alaska in 2022, the most of any passenger line, expressed their intention to "continue to maintain a focus on what we can do to support our fellow Alaska businesses, the thousands of people who rely on the tourism industry, and the regions in which we operate." Next year both lines expect a full return to sailings departing primarily from Seattle and Vancouver, employing premium-service, mid-sized ships to hit the highlights of Southeast Alaska's Inside Passage, a 1,000-mile- long stretch rife with glaciers, fjords, snowy peaks, grizzly bears, majestic whales and historic harbors.
Other premium lines ply Alaskan waters, too. Viking Cruises will make plenty of 11-day sailings between May and September 2022 on the 930-passenger Viking Orion. Oceania Cruises' 684-passenger Regatta will sail seven- to-11-day cruises roundtrip from Seattle from May to August in 2022. And Windstar Cruises returns next year with a series of 11-day journeys linking Vancouver and Fairbanks via seven-day cruises and four-day inland tours. A team of eight onboard expedition experts enhance the experience aboard the 312-passenger, all-suite Star Breeze.
Passengers seeking plusher Alaska cruises on smaller, all-inclusive, high-luxury vessels will notice plenty of smooth sailing on the horizon. Seabourn will operate seven- to 11-day sailings on the 450-passenger Seabourn Odyssey between Vancouver and Juneau or roundtrip Vancouver in 2022. Notable stops include Glacier Bay, Misty Fjords, Haines, Sitka and Wrangell.
Between May and September of 2022 the all- inclusive, all-suite operator Silversea Cruises offers seven-day Inside Passage cruises between Vancouver and Seward/Anchorage. The 596-passenger Silver Muse and the 388-passenger Silver Shadow share 32 sailing dates between them, visiting iconic Gold Rush ports and cruising past mighty Hubbard Glacier.
Celebrity Cruises will have three ships in Alaska next year. The 2,218-passenger Celebrity Millennium sails seven-night cruises between Vancouver and Seward/ Anchorage, while Celebrity Solstice and Celebrity Eclipse, each accommodating 2,852 guests, feature seven-night itineraries operating roundtrip from Seattle and Vancouver, respectively.
Like its high-luxury competitors, Regent Seven Seas strongly favors the seven-day Vancouver/Anchorage format. In 2022 the Seven Seas Mariner's all-balcony suites will accommodate up to 700 passengers on each of its 18 Alaska cruises. For Crystal Cruises, the 980-passenger Crystal Serenity takes on a series of seven- or 11-night summer voyages between Vancouver and Anchorage (Whittier) or roundtrip from Vancouver.
CRUISING SMALL IN THE TRUE ALASKA
For those determined to cruise Alaska this summer, lines operating U.S.-flagged ships hosting fewer than 100 passengers may be able to ply those northern waters, depending on local health authorities and CDC directives.
UnCruise Adventures brings guests up close to glaciers, fjords and rugged wilderness expanses with opportunities to hike, kayak and paddle board. It does so with an Alaskan fleet ranging from the 22-passenger Safari Quest to the 76-passenger Wilderness Discoverer.
Lindblad Expeditions/National Geographic also caters to adventurers, particularly those with an interest in the geo-sciences and wildlife. Its Alaskan fleet of five ships, including the 100-passenger National Geographic Quest and 100-passenger National Geographic Venture, are set for eight different voyages of exploration in 2021, including a 22-day Ketchikan–Nome cruise that touches on one Russian port. The lines' own certified photographers and naturalists are always on hand.
For a local Alaska experience, Alaskan Dream Cruises, Sitka-based and run by an Alaskan family, operates six ships, accommodating 10 to 76 passengers. Combining historical walking tours, cultural performances, hiking and wildlife viewing, Alaskan Dream Cruises combs the Inside Passage, calling on Wrangell, Gustavius, Haines, Ketchikan and the self-carving splendors of Glacier Bay.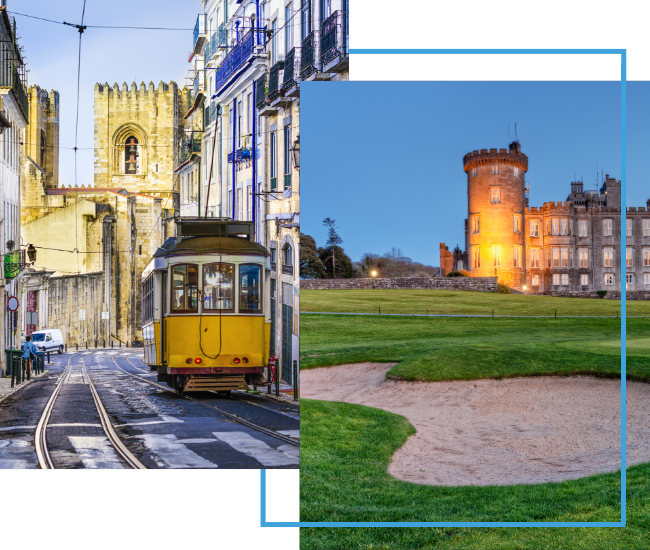 FX Excursions
FX Excursions offers the chance for once-in-a-lifetime experiences in destinations around the world.
Explore Excursions
There's no doubt the northern lights are awe-inspiring and spectacular. Unfortunately, they're also fickle and fleeting, and despite your best-laid plans of checking this item off your bucket list, sometimes Mother Nature's luminescent show just doesn't cooperate. But one cruise line has a new fail-safe in place.
Sponsored Content
From the moment you step onboard Air Tahiti Nui's Tahitian Dreamliner, you will be transported to The Islands of Tahiti. The French Polynesian carrier considered every detail to awaken its passengers' senses, creating the feeling you are already on the Islands while 30,000 feet in the air.
Think you need a degree in sailing to enjoy a yachting holiday? Dream Yacht Worldwide, a leader in yacht charters, wants you to relax and enjoy the journey. Newly expanded to include the British Virgin Islands, Martinique, Tahiti and the Seychelles, the "Easy Crewed" offered by Dream Yacht Worldwide also include charter options in Greece and Croatia.